In today's busy world, not every man has the time – or patience – to scroll through dozens of celebrity photos and fashion articles to spot the latest fashion trends. On the other hand, many don't want to feel left out as they go out to work or a night out on the town for drinks with friends. Luckily, we can lend a hand; in this article, let's quickly skim through five of this year's most prominent trends in men's fashion. Hopefully, this article will provide some pointers that will assist you in your quest for fashion and comfort.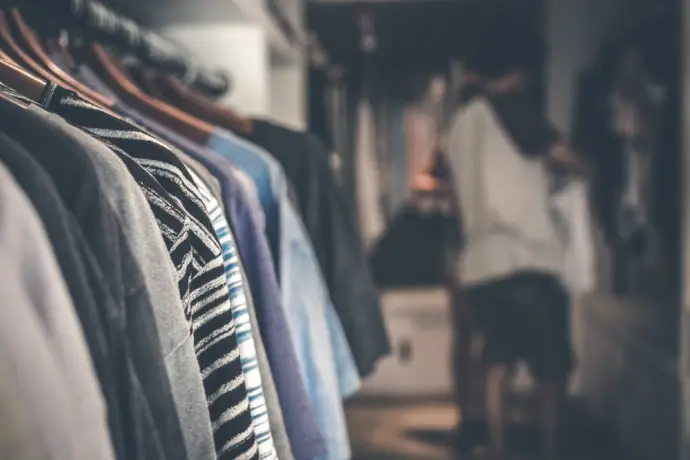 V for V-Necks
V-neck sweaters are a classic staple, and they're making a huge comeback this year thanks to A-lister celebrities like Ryan Gosling, Donald Glover and Richard Biedul, as they repeatedly sported them earlier in the year. Going out and about in a v-neck sweater is a simple way to sport a basic, comfortable trend, no matter where you go.
Practical Pockets
Does it seem like there's never enough space for your wallet, keys, loose change, and your trusty little pack of breath mints? Don't fret, for major design houses across the globe are giving you enough pockets for everything. There's more storage in this year's designs than an entire backpack! We're talking military-style vests and outerwear full of pockets and zippers. In addition, there's even a new trend of "wearable luggage" items like holsters and chest packs. And as part of the 90's revival that's been taking over lately, cargo pants are now back with a vengeance.
Big, Baggy Bottoms
Over the past few seasons, and with the reign of 90s nostalgia, men's trousers have taken a functional turn. In 2019, we noticed that big, baggy cargo pants and camouflage bottoms are hitting the runways like a "safety first" campaign. This should come as especially good news for the busy men as they hit the Snickers workwear supplier for some reliable work pants. Not only are they practical for a long day at work, but they are also right on trend. Double points for that one!
Graphic Gimmicks
In another massive homage to the 90s, and since we're talking about big trends this season, we can't miss those colorful graphic prints wherever we look. It feels like we've been staring at big brand logos for years now, and it seems like we're ready for different visuals – more innovative ones, if I may add. You can now channel your inner creative soul as you sport colorful works of art, and it goes as extreme as wearing mismatched prints. This may sound a little risky for some, so take a deep breath and ease into the trend by starting with one bold print before you decide to combine it with another – if you decide to go full graphic. It's maximalist men's fashion at its best, and the creative folk are loving it.
Whole Whites
Many people love whites, besides, they never seem to go out of style, and in 2019 they are taking an even bigger spotlight. This year, you can confidently wear white on white without the fashion police taking on your case. With this trend, simplicity is key, so a plain white tee and shorts should do. The great thing about this one is that it helps you combat the scorching effects of climate change – whites and creams are your best friends when you're spending your day out in the cruel summer sun. It's also a lot easier to get a stain out of plain whites than those with a print, so extra points for convenience.
Mix and Match
Before your next shopping trip, remember that the above list is not a rule book. Although it's healthy to get out of your comfort zone every once in a while, it is always best to choose the outfits that make you comfortable in your own skin. While following a fashion trend that is new to you, do it gradually and slowly. One of the proven strategies is that you can mix and match between different trends to make them work for you. Just because something is trendy right now, doesn't mean that you have to blindly follow – you can, with some trials, adjust fashion trends to suit your needs, body type, and lifestyle. And rest assured that if something seems a little too much for your taste, you can always downplay the trend without completely missing the mark. So, enjoy the rest of your year with a mix of practicality and style!