Moving to a new location provides a clean slate and the chance to make your home into something you've always dreamed of. There's nothing like a fresh start to inspire you to redesign your house to better suit your needs and tastes. The excitement of discovering a new area is one of the best parts about moving. The nearby parks, restaurants, stores, and entertainment choices are all worth checking out. As a result, you may meet people from all backgrounds and broaden your social horizons. New job prospects might be found by moving to a different city. It's possible that you'll end up in a place with a job market, new sectors, or professional prospects that are well suited to your skillset. It's an opportunity to try something new professionally and maybe even find better work opportunities.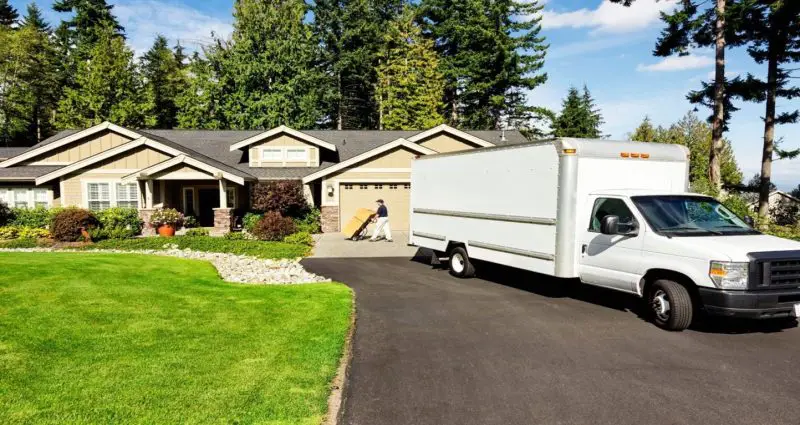 Also, moving to a new area means experiencing new foods, holidays, and other aspects of local culture. Immersing oneself in a new culture, learning about its history, sampling its food, and attending its festivals may be thrilling experiences. Your horizons will be widened and your life enriched as a result. Moving is a common cause of maturation and improvement in one's life. It forces you to go outside of your usual routine, tests your ability to adjust to novel circumstances, and propels you further on the path of self-discovery. It may help you become more self-reliant, tough, and able to solve problems when you start over in a new place. While relocating is not without its share of difficulties and changes, the positives much outweigh the negatives, and there are many exciting chances to be had.
List of important things that should be done before relocating
There are a few things you should check off your list before you move into your new home so that you can settle in quickly and easily. Before you move in, make sure you check out these eight necessities.
A legally binding rental or lease contract
Get everything in writing, including the lease or rental agreement, to avoid any confusion later. Pay close attention to the specifics of the lease, such as the rent, the lease's length, the parties' respective obligations, and any other conditions or restrictions.
Observation and recording
Before you move in, you should have the property inspected carefully. Take photos of the problem areas and send them to the landlord or property management along with a detailed description. Gather photographic or videographic material to use as proof in the event of a dispute.
Setup utilities
Get in touch with your local utility companies to establish basic services like power, water, gas, and internet. Be careful to arrange for the activation of these services to occur on, or before, the day you plan to move in. Make sure all of your subscription services and mail are forwarded to your new address.
Renters' insurance
You should think about getting renter's insurance to cover your stuff in case of theft, fire, or any other disaster. Look into your insurance choices, compare plans, and choose the one that best fits your budget and requirements.
Address change
Make sure that the post office, banks, credit card companies, insurance companies, your employment, and any other appropriate organizations have your current address. This guarantees that your mail and other important papers will be forwarded to your new location.
Planning and organization for transporting your belongings
Make preparations for the relocation, such as booking a moving company or reserving a truck if you want to do it on your own. Set a moving-in date, communicate with the movers, and arrange for parking and access to the building, if needed.
Pre-move inspection, repairs, and cleaning
It's important to give the place a full cleaning and inspection before you move in. Hire cleaners if you can't do it yourself, but at the very least give everything a good scrub. Make sure everything is in working condition, including the appliances, plumbing, and electricity, and let the landlord know if there are any problems.
Organization and inventory
Make an itemized list of everything you own to keep track of everything you plan to transport to your new home. Clearly marking boxes and packing neatly will make unloading much simpler.
You may make the transition easier, protect your rights and duties as a renter, and provide a firm foundation for your new home if you take care of these matters before you move in.
The three most important benefits of using professional movers
The top 3 advantages of hiring movers with experience are:
Knowledge and years of practice. Hiring professional movers from https://zeromaxmoving.com/services/residential-movers-nyc/ ensures that your belongings will be moved quickly, easily, and securely. They know how to properly pack, how to lift, and carry large objects, how to squeeze through tight areas, and how to safely load the moving vehicle. You can trust that your stuff will be moved safely and efficiently thanks to their expertise.
Fast and effective. Hiring professional movers is a great time saver. Rather than worrying about the logistics of packing, loading, transporting, and unloading your possessions, they will do all of that for you. Professional movers do their tasks swiftly and effectively because they operate in teams and have all the tools and resources they need. You won't have to worry about the details or expend the effort of doing it yourself since they can manage the logistics and simplify the process.
Responsibility and safety. Hire a professional moving company to ensure the safety of your possessions and peace of mind. Professional movers will give insurance solutions to safeguard your belongings in the event of damage or loss. With this assurance in place, you can rest easy knowing that your most prized things are protected from loss or damage.
Hiring movers guarantees that your belongings will be moved by trained experts who understand the complexities involved in shifting. They may make your move less hazardous, time-consuming, and stressful by reducing the likelihood of damage to your possessions and saving you time in the packing process