Selling your products online is one of the effective ways that help in maintaining a similar image for your business. With your online store, you have total control over the experience of your customers. This encourages purchases since there is a direct connection with customers. It can be a task for business owners to start online stores as a marketplace for their products.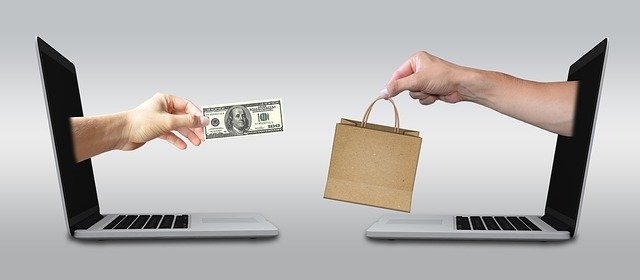 Fortunately, this article aims to give you several tips that help put up your online shop. These guidelines explain how customers tend to experience every element of your store. It also tells of ways that increase sales by attracting buyers.
This is deciding on what you will be selling and the people to sell it to. If you are starting your business online, you need to first decide on your area of specialization. Your niche has a significant influence on several things which include: 
Your business sales figures

The energy you need to invest in customer support
From the above reasons, you should take your time and come up with a strategic niche. There are three components of a niche: They are; 
Market opportunity

. Be aware of the platform for your business.

Price.

Make sure to determine the amount of your products and services after accounting for all the business operating costs.

Audience

. Be aware of your target customers and the strategies for reaching out to them

Business Name
The second requirement for setting up your online store is brainstorming a name for the business. After coming up with a name, the next step is to have it registered. You should not just pick any name that comes to your mind. Ignorance about a business name can cause a halt for the start of your online shop. A signature is super important to your business. Business experts advise that you pick a name that can be pronounced with ease. A perfect name makes it easy for your customers to search for the right name on the internet. It should be related to your business niche. You should also try and avoid copying other business names, and lastly, make sure your name is not long.  
Having the best services or products in the market is not enough. You will need a good website for your business. If the design of your website is lousy, then expect your online business to face some difficulties. Following reliable research, buyers believe that a good visual appearance is an essential factor to consider before making a purchase. To own a shop that will be profitable, you can choose to create a website by yourself or opt to hire the services of a professional to get the job done. The other choice is getting a template that is already made and customizing it to meet your business requirements. 
You should make sure to get the best template that has intuitive layouts is following the latest market trends and that which has clean designs. Thankfully, today, with the aid of content management systems, you can easily establish a layout that meets your expectations. WordPress is the most common CMS. But, you will learn more here about some of the leading alternatives to WordPress if you are just getting things started. Some of the most commonly used WordPress alternatives include Umbraco, Ghost and Joomla among many others. One thing to note about these WordPress alternatives is that they are quite affordable and easy to use even for the first-timers. 
Be Aware Of Your Competitors
You should note that customers will be looking for prices that are lower in the market. To retain customers, you therefore need to search for stores that deal with similar products as you. After, you need to compare the pricing of the products. This will help you determine the pricing of your products. You should also check the strategies they are using to market their products. Know if they are offering incentives, additional services like shipping and delivery. With this knowledge, make the necessary changes that will bring customers to your store. You should also check the design of their websites and use the knowledge to develop and better yours.
If you follow the above guidelines, you will be in a position to open an online shop for your business. After gaining this knowledge, do not wait for the perfect moment to start your online store, come up with a good plan, it does not have to be accurate and go for it.