For some people, a tattoo is a responsible step; for others, it is like going to the store to buy bread. Nevertheless, this does not change the fact that everyone thinks carefully about the design of their desired tattoo. Most see the tattoo not just as a piece of jewelry but want it to mean something to them. What is tattooed on a person's body often is somehow related to their personal experience or their vision of themselves. Custom tattoo design is a great idea and a fascinating process, but along with all that, it can also be tedious. A custom design appeals to people and is more imposing on your personality than a formulaic picture. Learn how to create a custom tattoo design with these tips.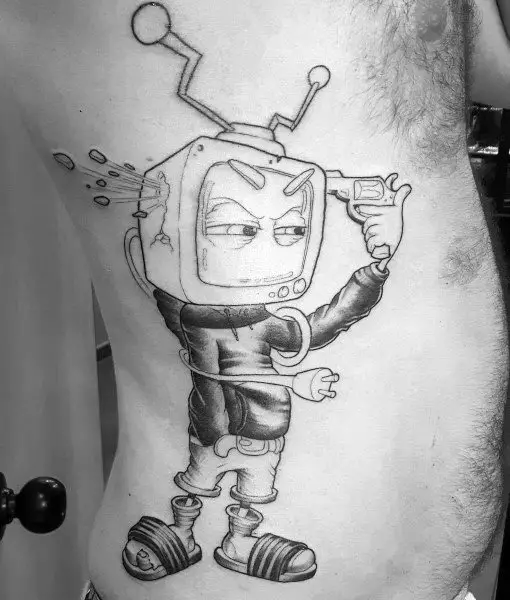 Start drawing inspiration 
If you feel compulsive about getting a tattoo but want a unique design, you can start drawing inspiration from the outside. Some people who have wanted a tattoo know what they want, but not everyone is so lucky. Thankfully we now have plenty of sources for this. You can google it directly, or you can go to Pinterest. You can also look at a variety of Tattoo Art at https://africa-images.com/categories/art/tattoo-art-951  — it's just a treasure trove of different ideas. As you go through the images, you can mark what hooked you the most in your notes. You should see the same font on your tattoo. You liked the drawing style or some quote that seemed close to you. All this brainstorming will eventually lead you to an incredible result.
You can also look at various tattoos in special magazines dedicated to the subject. In tattoo magazines, you will find the most popular designs among amateurs. For the best effect, look through several of these magazines. 
Think of something meaningful to you
If tattoos serve simply as decoration for you, you will probably soon get bored with them. Many people want to tattoo something meaningful to them; a common practice is tattooing as a sign of protection against something. Other ideas for a meaningful tattoo could be:
Dear memories of someone or something;

Someone special to you;

Something you love

—

any animal, flower, character, etc;

Your hobbies can also be displayed on your body 

—

very popular subjects for tattoos are the signs of the zodiac.
You may have a favorite phrase from a movie, cartoon, anime, or TV series that resonates with you. An interesting fact is that inscriptions and quotes are the most favorite type of tattoo people in the U.S., based on statistics. 
Be timeless 
If you are tempted to get a tattoo that is very trendy at the moment, you better think twice about it. While trends change, your body stays with you forever, so you must choose a design that will remain interesting to you outside of time and trends.
Sketch a tattoo 
If you know how to draw, you make your and your tattoo artist's job much easier. Presenting your sketch tattoo master, he will not only be able to tweak the details but also voice the cost. After highlighting some points from the inspirational images, you can combine them with your vision and see what you get. That way, you'll have a clearer picture and tweak the design before it's too late. 
If you do not know how to draw, you can ask a friend or hire a freelancer to draw your vision. At the same time, do not be nervous if it takes a few drafts; it should be because the creation process continues until your perfection is achieved.
Cooperation with the tattoo master 
Choosing your tattoo artist is just as responsible as choosing your tattoo design. Your tattoo's quality and health will depend on the artist's skill (don't forget that the tattoo salon should meet all sanitary norms). So, where to begin?
Choosing a tattoo parlor 
Browse the online pages of your local tattoo parlors. Masters, like regular artists, have their work style, and you should make sure their expertise is in tune with the style of your design. Other helpful tips include: 
Make sure the tattoo artist is licensed; ask for it;

Narrow your circle of potential artists by area of expertise. If you want a portrait tattoo, consider only masters who are experienced in portrait painting.
Make an appointment for a consultation 
Most salons offer free consultations by appointment. This may be your chance to figure out if you want to get a tattoo here and whether the artist inspires confidence in you. Also, be prepared that some masters do ask for a deposit for the consultation, as the artist will spend his time creating a sketch, and he needs to be sure that he will not waste this time.
Clarification of details 
If you see that you don't have an understanding, don't hesitate to contact another tattoo artist. Do not hesitate to ask your master about anything that bothers you. Clearly explain to him your vision of the tattoo, you should make sure you are on the same page, and ideally, you should work closely together to develop a unique design that you will like.   
Decide on a tattoo location
Choosing a tattoo location will allow you to determine the optimal scale of the design. In addition, you should consider its visibility: do you want it to be more visible or private? If the answer is the first, it can be the arms, legs, or neck. If the second, consider the back, lower back, ribs, abdomen, and some may even choose the buttocks. 
Consider the pain factor 
If you want a tattoo, be prepared for uncomfortable sensations. The pain in tattooing can be very different, regardless of the type of tattoo and place of application. The pain will be much higher if it is more bony parts of the body. Be clear about what to expect during your session; if you are not allergic to lidocaine, the artist can apply lidocaine ointment to dull the pain.  
Choose the type of coloring
You may want to have your tattoo colored. In that case, it is best to keep in mind that colored tattoos look better on smaller tattoos. Also, remember that this coloring will take more time and money than if it were a black or gray tattoo. Also, black tattoos don't age as well as multicolored tattoos. 
Conclusion 
Developing a custom tattoo design can take a lot of time and effort. Nevertheless, you can ease your way by heeding the above tips. Fulfill your dream with brilliance and without a bit of regret.