Everyone knows that certain dressing styles work best for specific occasions. You need to know exactly which dress to wear to a wedding, which pants suit a business meeting, and which shoes are most appropriate for a night out with friends. Have you ever wondered how to pick a perfect outfit for every occasion?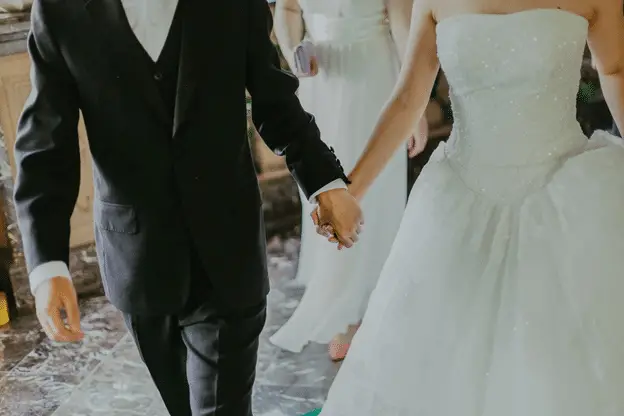 Why It's Important To Choose The Right Outfit
Even if you've never mastered the art of dressing for success, you should be able to dress appropriately for all occasions. There are certain occasions where dressing properly is not only required for your sense of worth but because the event calls for it. Homecomings and weddings are one of those moments when the right outfit will make you stand out for all the right reasons. For example, JOVANI Homecoming Dresses offer various styles and sizes and allow you to look effortlessly fabulous. Regarding a wedding, the only person who should wear white is the bride. However, your outfit should enable you to make a statement without updating others. This is why it is essential to get your clothing correct. But what can you do to achieve this?
Understand What Event You Are Going To
Every event will have a different dress code (more on that later). Therefore, you must be sure what the occasion is so that you can dress appropriately. It's no good showing up to a wedding in a miniskirt or going on a night out in a wedding dress. The situation is what will guide your style choices. Don't be afraid to ask your host if you are unsure about certain aspects. For example, if you have been invited to a garden party, it is not easy to know if it will be a casual or semi-formal affair. 
Understand The Different Dress Codes
You might come across phrases like casual Friday or business formal when asking about dress codes for an event. It can still be confusing how you are supposed to dress since these terms don't always make much sense. Below is some information on each of these dress styles, along with some helpful tips:
Casual
Casual is tricky because it can mean anything from shorts, shirts, and flip flops to loose-fitting clothing and everything in between. If you are attending an event where the dress code is casual, you should ask the host for a few more details like:
How informal will it be?

Where is the event?

Will it be indoors or outdoors?

When will it end?
You should gauge what to wear more efficiently once you know the answers to some of these questions.
Resort Casual
A resort outfit generally includes a pair of shorts, slacks, or a dress, along with a nice shirt or top and sandals. Think of how you want to present yourself in photos you plan to share with family and friends later as you choose your resort casual outfit. In essence, you can imagine what you might wear when on holiday, lounging around the pool. The goal is to look good while being comfortable.
Business Casual
This style is in between business formal and casual. OK, so that doesn't explain it that much. The idea is to wear neat clothing that is form-fitting without looking like you are going on a night out. It provides a professional and businesslike impression while at the same time remaining more casual than traditional business attire.
Business Formal
With a business suit, you can't go wrong. Depending on the occasion, women can choose either a skirt or dress slacks with a business suit jacket and appropriate shoes. So long as your slacks have a professional appearance and look formal, they are acceptable. It would be best if you chose a comfortable skirt to wear yet does not appear too revealing. 
Semi-Formal
No matter where you're going, clothing made from a seemingly fancier fabric, like velvet or silk, will look perfectly appropriate whether you're attending a cocktail party, wedding, or other semi-formal events. The right suit for a semi-formal event will always look appropriate, and a little black dress can be worn year-round, either with a jacket or wrapped.
Formal
This is the top-tier, fanciest attire that you own. Imagine a ball gown for women or a tuxedo for men. You will not wear this clothing often, but it is to make a profound impression when you do.
Always Bring A Jacket
Make sure you bring an appropriate jacket to any event you attend. The coat must match the overall style you are aiming for, but it will come in handy if it gets cold. Many formal parties will have a cloakroom where you can store your jacket until you go home or needed, but the point is to have one just in case.
Don't Forget About Accessories
An outfit is made or broken by its accessories, so you should have plenty on hand to mix and match. The best thing about having lots of accouterments is that you will always be able to throw an outfit together even in emergencies. For example, if you only have a simple black dress, but you need to go to an expensive function, you can use necklaces and handbags to contrast with the dress. This will make you look effortlessly fabulous.
Don't Forget Your Personal Style
Did you ever consider that the clothes you wear actually affect your personality? Do you realize that you don't simply go in and pick what clothing you want; you go there to find the clothes that you want to wear? There is a reason you are drawn to specific colors: they are the colors that give you energy. You must therefore adhere to your own personal taste and feel comfortable with the clothing you wear.  
When you wear clothes, you tell the world who you are and how you want to be perceived. This can be a simple thing, like a white shirt, all the way to something more complex like a ball gown. It can also be something more complex, such as a black tuxedo. The art of dressing to look luxurious and stylish isn't easy, but by understanding some of the fundamental rules, you will always look great.