When it comes to investing in real estate in Dubai, the emirate is second to none. This technologically and economically advanced city continues to surprise investors with one iconic project after another. With such rapid development, the popularity of off-plan projects in Dubai is also growing. They refer to properties that are sold directly to developers, investors and end users at different stages of construction.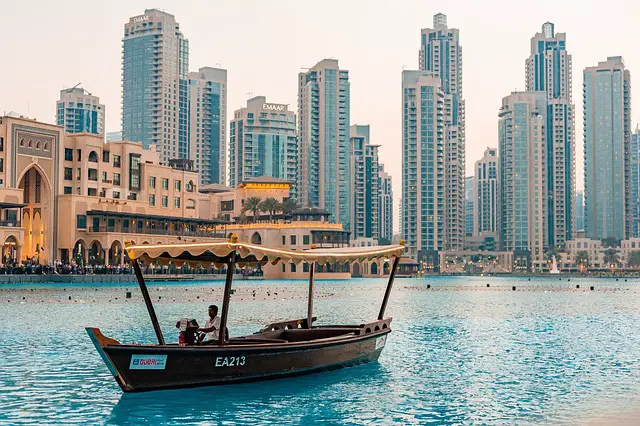 There are various credible explanations for this. According to statistics, investors and potential buyers prefer off-plan real estate because it is more reliable and offers various payment options than a ready-to-move property. AX Capital, a trustworthy real estate agency in Dubai, shares information about the features of off-plan housing and its popularity.
The situation on the market of off-plan properties for sale in Dubai 
According to statistics, in January 2022, the housing market was made about 5,000 transactions worth AED 16.69 billion. This record makes this January the best in the emirate's history. While ready-made projects accounted for 53% of all transactions, off-plan properties were 47%. Thus, the success of ongoing projects in the city is no longer a secret. 
Why off-plan real estate is becoming popular in Dubai 
The sector of property for sale in Dubai is the backbone of its growing economy. In addition to local buyers, the city succeeds in attracting many foreign investors and expats. Due to the continuous market development, investors' attention is focused not only on completed projects. Instead, it also applies to off-plan housing. Of course, it rarely happens that the infrastructure is sold before it is finished, but it is real.
We offer to evaluate the prospects of off-plan housing and understand why investors consider off-plan real estate a profitable investment opportunity.
Flexible payment plans and lower prices  
One of the most significant advantages of investing in villas for sale in Dubai in new buildings is accessibility. Such housing, as a rule, is sold 25-30% cheaper than ready-to-move properties. This means that such acceptable payments make the offer more attractive than ready-made housing, which costs more. Experienced investors and first-time buyers benefit from the reduced prices and greater financial flexibility. 
As the local infrastructure continues to develop, developers are more likely to negotiate favorable payment options. For example, they will ask you to make a 50% prepayment, and you can pay the rest later so that you don't have to pay much money at once.
This allows people to purchase real estate in more fashionable areas. For example, not everyone can afford a home on the Palm Jumeirah, but off-plan housing is available here without breaking the bank.
Capital gains prospects 
As the UAE is one of the world's fastest growing economies, Dubai is promising in return on investment (ROI). While the value of the property increases upon completion of construction, regardless of previous rates. Thus, even if you pay in installments according to the developer's payment plan, you may see an actual increase in rates after construction is completed. In such cases, factors such as the locality and the popularity of the area play an important role.
Buyer protection laws 
Unlike fully-finished properties, the emirate's housing market has introduced many rules to protect off-plan property buyers. The Dubai Land Department (DLD) and the Real Estate Regulatory Authority (RERA) reliably protect buyers from delays and fraud by developers. 
Developers can only access the funds they have reserved until the project reaches a potential completion stage. Another recent law obliges developers to guarantee 20% of the construction cost. Thus, buyers become self-confident and secure and are ready to invest in off-plan real estate.
Tax-free investments 
Most investors choose Dubai for a reason. A tax-free status attracts many investors. There is no tax on income and capital gains, which makes off-plan real estate the perfect way to invest and earn money. People with a diverse investment portfolio recognize advantages that are superior to investment plans in any other foreign city.
A wide range of properties 
From the Palm Jumeirah to new neighborhoods, the city is full of vibrant life. Whether it's a villa or an apartment, there is something for every taste and budget. Other great areas include Downtown Dubai, Jebel Ali Village and Meraas Nad Al Sheba.
We will help you purchase flats in Dubai  
The current cost of property in Dubai Hills and other communities, as well as apartments for sale in Dubai from leading homeowners are waiting for you on the Ax Capital website!