People love to spend money on all sorts of bizarre gadgets to make their commute more pleasant. From Bluetooth headphones to home appliances that will turn on with a single click on your phone. However, when you think about it, some tech accessories are really indispensable in your everyday routine.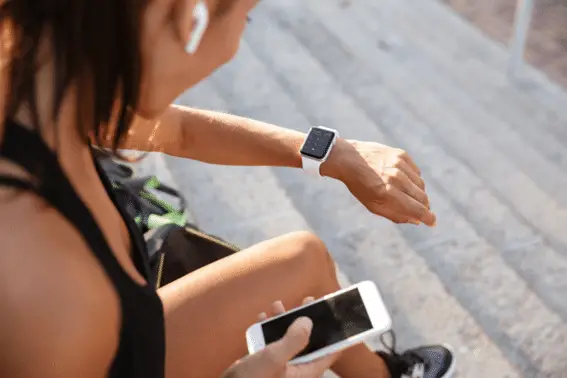 In this article, we'll mention some of the most popular techy accessories and their features. Of course, we can't mention all of them, but we've created a list that most of you will agree upon. 
Start Your Day with Wireless Headphones or Earbuds
After a long time, wireless headphones are finally getting affordable. Today, they deliver quality sound and become extremely comfortable to wear every day to work, to the gym, and everywhere else. With a variety of brands like Samsung, Google, Apple, and many others, there are many workout-friendly options. 
Even if you are more than happy with your pair of headphones, it might be a good idea to try using a pair of high-quality earbuds to see whether they might prove useful. If you want the outdoor noise canceled and loved to meditate, earbuds will become something you don't leave your home without. 
Bluetooth Speaker
If you love to enjoy music wherever you go – a Bluetooth speaker might be the thing for you. They are easy to use, quick to charge, and work everywhere. People that love hiking or organizing picnics say that there's nothing better than nice chill music to complement the food when they're outside. 
The latest smartphones can provide you with great sound, but they can't even compare to Bluetooth speakers from Amazon, Bose, or JBL. Some people prefer Amazon as it doubles as a speaker and assistant, but any JBL speaker will work great if you love music. 
Fitness Smart Watch
Should you want to keep an eye on how many steps you take, your blood pressure, how many miles you walked, or how good your sleep is – get a fitness smartwatch. It's small, easy to carry every day, simple, and works well underwater. More hardcore athletes look for watches at findyoursmartwatch.com because they need high-quality equipment for training. While sportspeople prefer Garmin models, most people find Xiaomi, Apple, Samsung, and others more than enough.
Once you place it on your wrist, it might take a while to get used to it, however, after a few days, when it analyzes your routines the precision, you'll know you made the right choice. 
A portable smartphone charger
There's nothing worse than an empty smartphone, especially if you need to leave the house knowing that its battery won't hold. Getting rid of that anxiety with a portable power station presents a big relief for so many people. Not only will it give you enough power to charge your phone, but you can also use it to charge earbuds, smartwatch, or anything else you need all in one day. 
High-Quality Camera
Phones come with really good cameras these days, and it's so easy to make decent photos to post them on Instagram. But, if you want to upgrade your game, a Sony or Canon camera is a must-have, especially if you're traveling around the world to see spectacular sceneries. 
Not to forget the latest GoPro Hero5 cameras that are simply remarkable pieces of equipment. For everyone into sports like paragliding, surfing, diving, or anything else – GoPro is a must-have piece of equipment. It works great underwater, on the snow, and allows you to transfer everything on your phone and use it later. Easy to use, this camera became one of the most popular ones for a good reason. They have several models to choose from so try to access your needs and get a camera that will change the way you film yourself. 
A Good Selfie Stick
Make fun of them if you want, but nothing can make such a nice group photo the way a selfie stick can. Most of them have a handy connectivity to use an auto timer, but if you're willing to spend a bit more, you'll find a variety of models made from light carbon with all kinds of interesting features. 
Keep It Techy
Indeed, there are so many techy accessories out there that it might be hard to decide which one to go for. However, once you know your needs or which one of them can improve the quality of life, that's when you'll know what to look for. Try to do a deep dive and find out everything you can about the brand and keep in mind that one product can have different features depending on the manufacturer.