Among flower tattoos there is an absolute favorite, we refer to roses. This beautiful flower is a classic design and very versatile. Not only is it present as the sole motif of some pieces, but it is also excellent to accompany a huge number of images. In general roses symbolize love, beauty and perfection. They are also associated with passion and purity. However, its meaning can vary according to the color of the flower.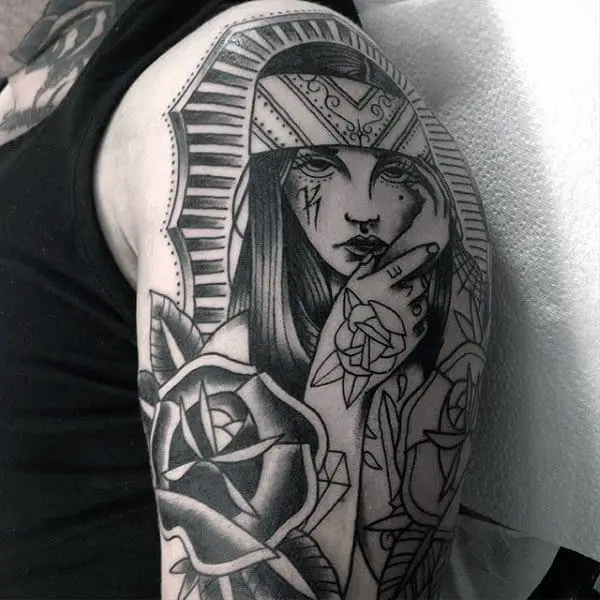 Red roses are symbols of romance and everlasting love. While white is associated with purity and innocence. Pink roses speak of elegance, maternal love and femininity. Yellow ones can mean joy, devotion or jealousy. Black roses are related to death and blue ones, not existing in nature, convey the idea of ​​a feeling that is impossible or fanciful.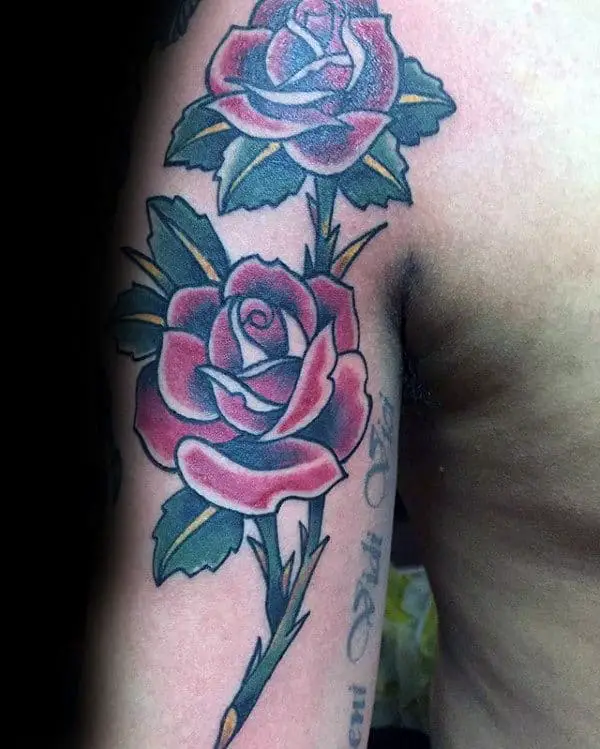 The best rose tattoos and their meaning
In the Old School style, or Traditional American, roses are among the first designs that were made. This style of tattoo was typical of sailors and for them the roses symbolized women who had stayed on land. These female figures could be their mothers or their partners.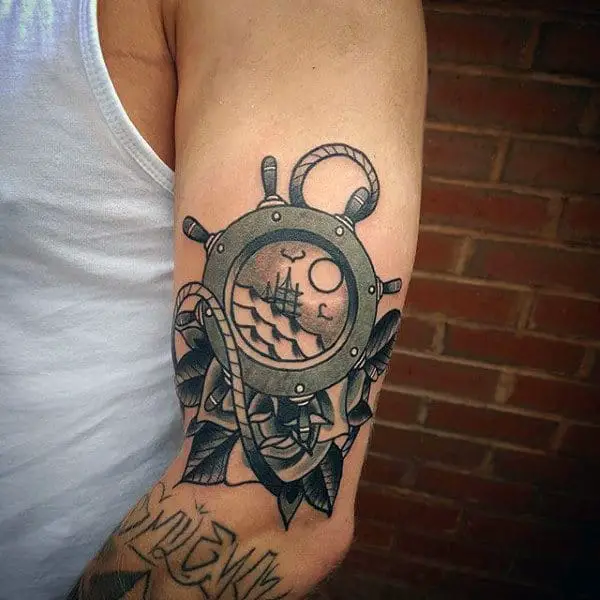 Most used styles of rose tattoos
As we mentioned, the roses can be alone or with other designs. When the tattoo only features the flower, it is possible to draw a single rose with or without the stem, or to create small groups of two or three flowers. In either case, a ribbon can be included where, for example, the word Mom or the name of the person you want to remember is placed.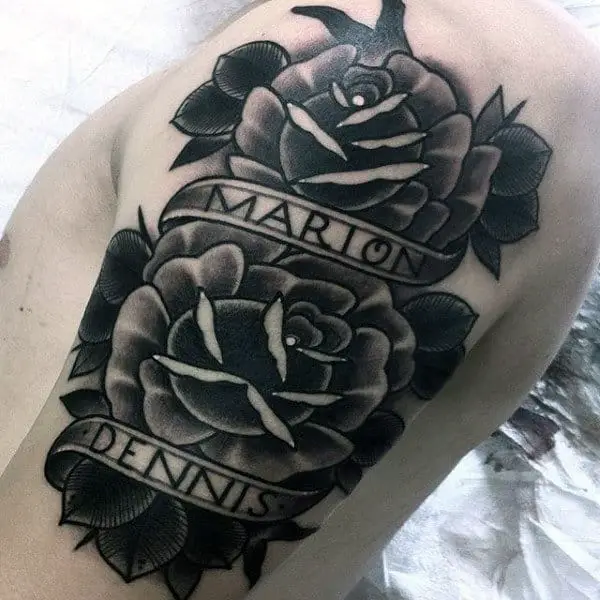 The classic designs, inspired by pieces from the first half of the 20th century, respect the traditional color range of the Old School style. These tones are red, green, ocher with touches of blue and of course the lines in black. Therefore, these tattoos showed the most well-known roses, the red ones. Still it is possible to make black, blue or yellow roses, without breaking with the palette of the American Traditional.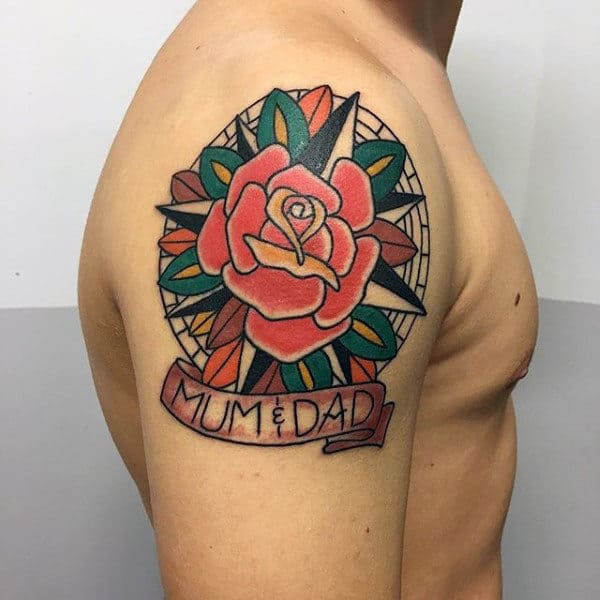 In the same way the roses appear complementing other designs. You have the option of tattooing a hand holding one of these flowers. There are also female figures surrounded by flowers or with roses adorning their hair. In some pieces the roses appear pierced by daggers or around skulls, panthers, tigers, ships or anchors. Do you have a love that you want to wear on your skin?