The red carpet is where countless celebrities cement their fashion icon status, either by wearing something incredibly controversial – think Rihanna, and that naked dress – or by going all-out princess.
The latter happens to be our personal favourite, not least because we grew up with Disney princesses as our best friends and their dreamy ballgowns at the top of our clothing wish list.
It's why the upcoming Christmas party season is so exciting. For most of us, the imminent festivities are our one chance to undergo a fairytale transformation, turning from tired office worker to glamourous supermodel for one night only.
Luckily, the high street is good at offering up a variety of glitzy party dresses to let us steal the show at our office celebrations, but if you're in need of inspiration look no further than our collection of the five most beautiful princess moments in red carpet history.
Jennifer Lawrence 2013 Oscars
The 2013 Oscars were a big night for Jennifer Lawrence. Wearing a stunning Dior dress – complete with a dreamy train – she won the award for best actress and made herself the world's sweetheart by tripping up on her way to collect it.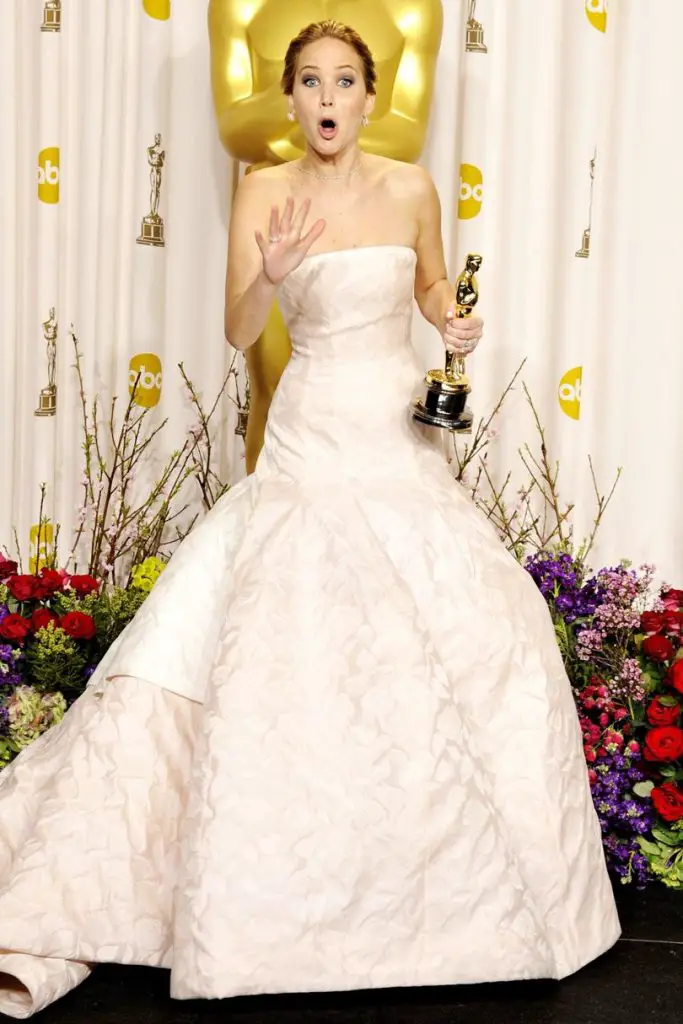 Whilst her experience highlights the difficulties of moving in heavy and awkward ballgowns, she looked so pretty doing it we're still fantasising about stealing her classy style.
Claire Danes 2016 Met Gala
Claire Danes arrived at the Met Gala this year in an elegant – if somewhat boring – ice blue strapless gown. Then she stepped inside, and it came alive in the most magical way.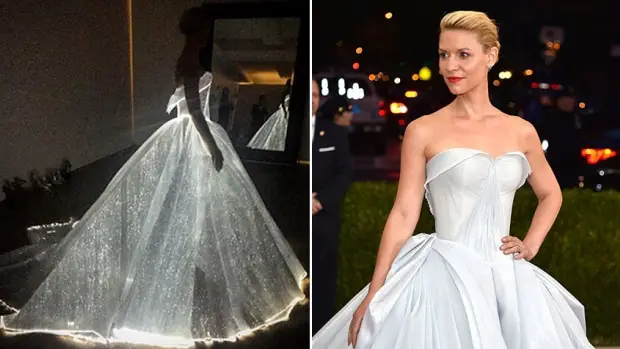 LED lights and Gossamer fabric made the Zac Posen dress light up, creating a glow in the dark silhouette which was 100 per cent Cinderella. Millions of fans of the Disney classic were transfixed, and the rest of the industry applauded the sophisticated blend of high fashion and fairytale fun.
Kate Middleton 2011 Brits to Watch event
There's no way we could have left Kate Middleton off this list. The real-life princess expertly mixes high street and luxury fashion, leaving us with several lust-worthy red carpet moments to choose from.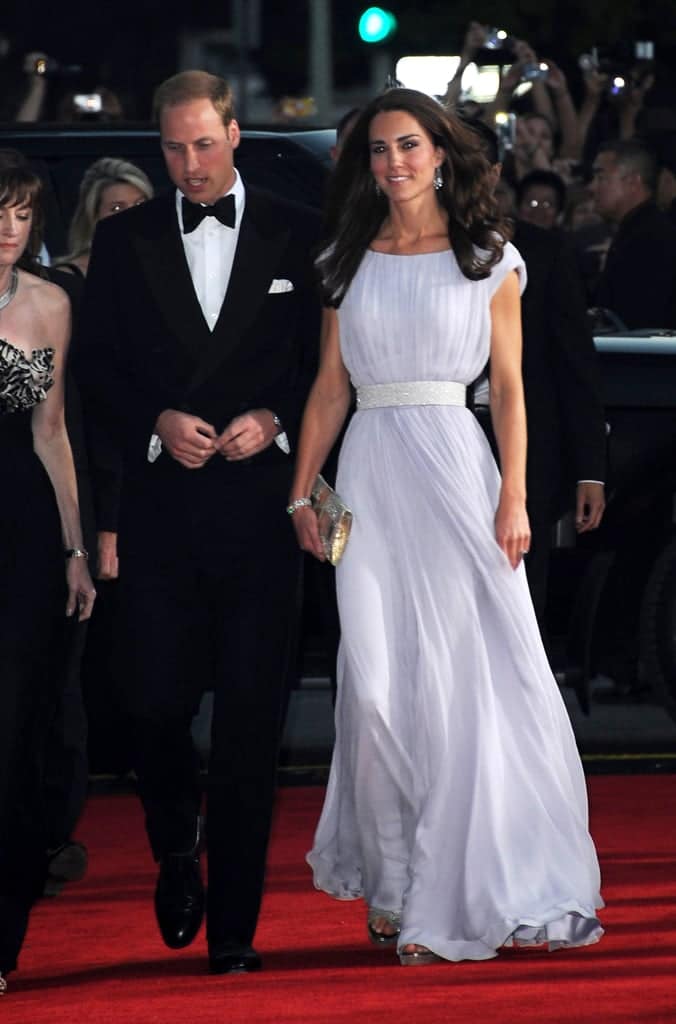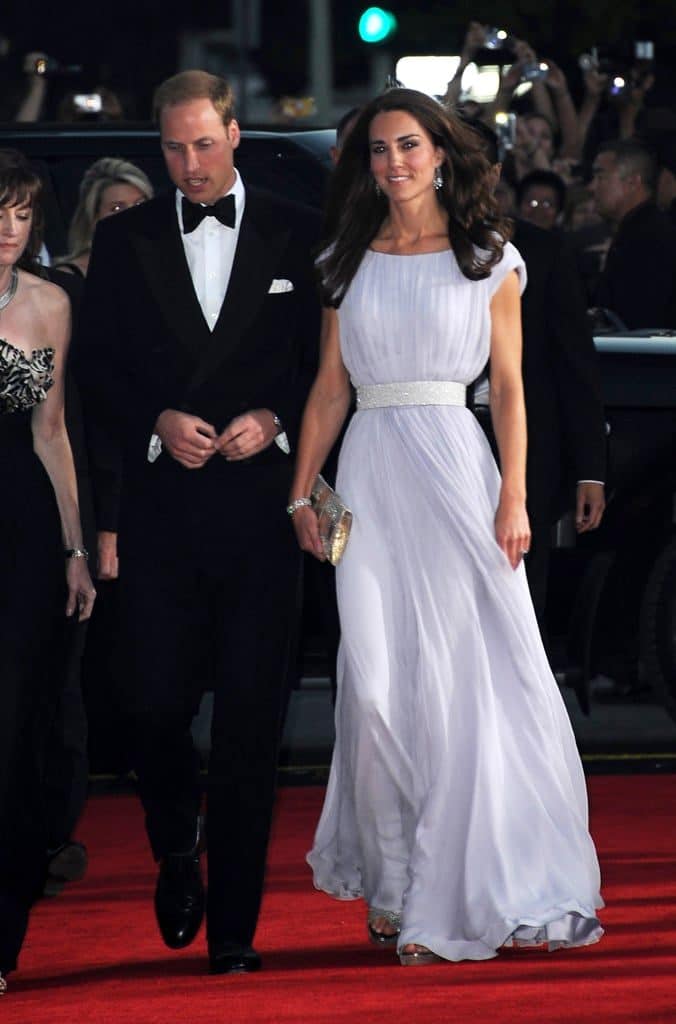 The lavender Alexander McQueen dress she wore for a Brits to Watch event back in 2011 was graceful, pretty and unashamedly feminine. For the final flourish, she topped it all off with Ariel-style waves and a glittering belt.
Lupita Nyong'o 2014 SAG awards
Queen of the red carpet and edgy dresses, Lupita Nyong'o always nails risky fashion. There are so many flawless looks to pick from but her teal Gucci choice for the 2014 SAG awards is one of the best, and stands out on this list for its perfectly balanced boldness.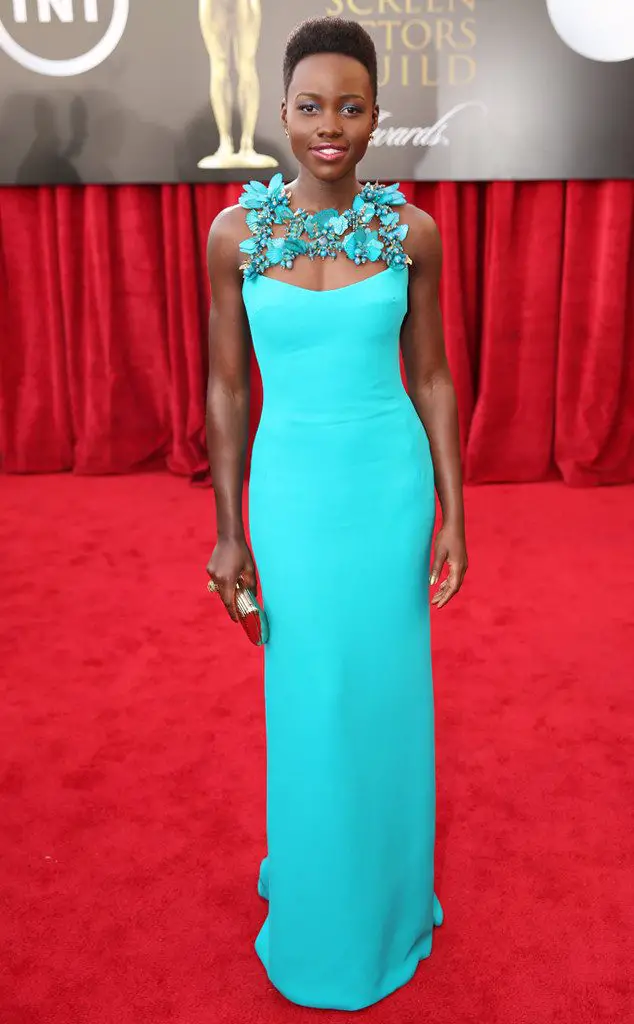 It subtly channeled Elsa from Frozen, showing off her physique in a simple shape with the intricacy of the flowered neckline adding just enough intrigue.
Jennifer Lopez 2015 Oscars
Ellie Saab would have been the go-to designer for all of Disney's princesses, there's no doubt about that. Flowing lines and delicate detailing make every single one of Saab's offerings exquisitely beautiful.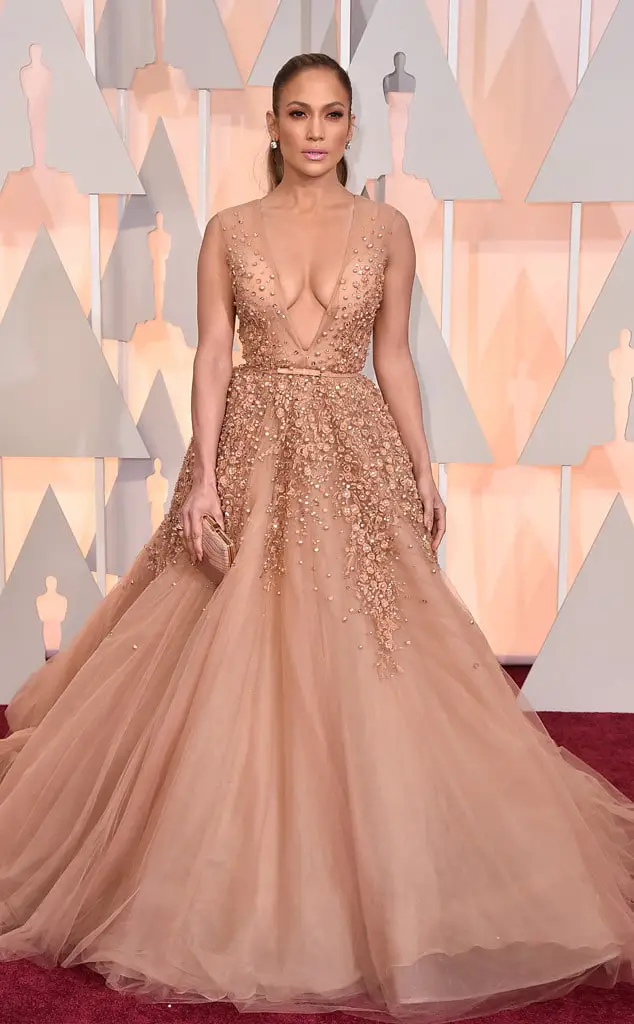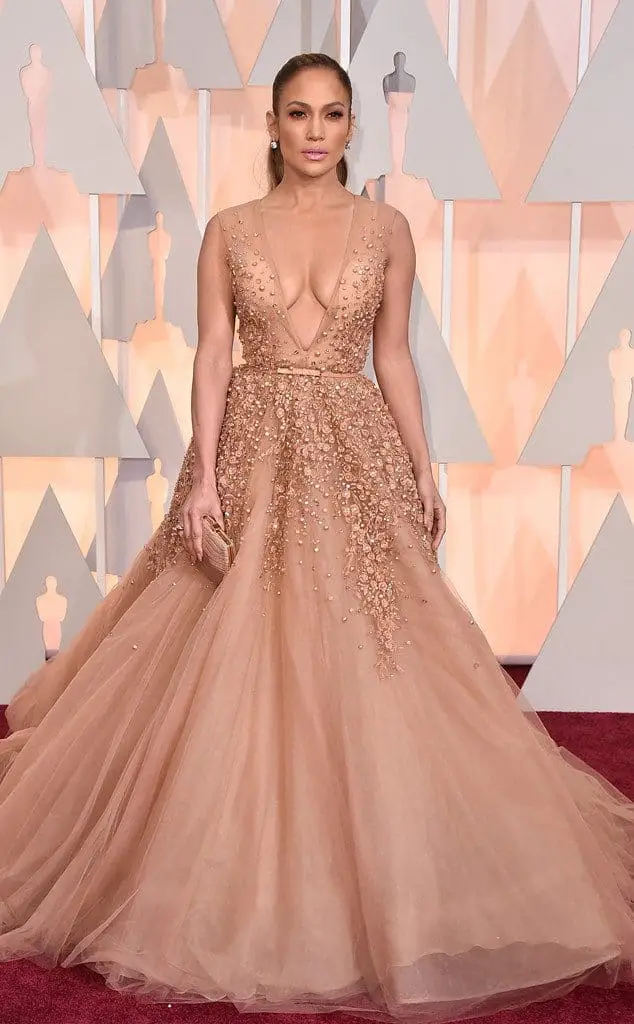 With modest accessories, a glossy up do and daring plunging neckline, Jennifer Lopez's nude belted dress for the 2015 Oscars was no exception.