The global pandemic paved the way for significant changes in how people go about with their daily tasks and routines. It also caused various events to come to a halt, particularly those in the entertainment industry, wherein concerts and other events that encourage a large crowd gathering are no longer permitted. Alongside this, it also caused the postponement of many occasions such as weddings. Nevertheless, you can still push through with your wedding as long as you strictly adhere to health and safety protocols that are meant to mitigate contagion. In line with this, below are some of the top ways to get married during the pandemic.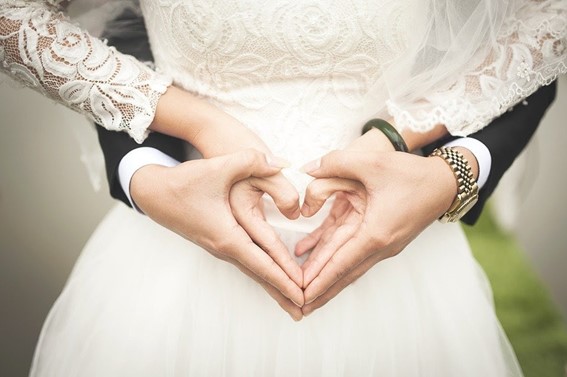 Virtual Weddings
To help mitigate the spread of the virus, people were highly encouraged to stay home. This paved the way for almost anything to be done digitally. People designated spaces in their household where they can work or study at home, only relying on a stable internet connection. Even event gatherings, reunions, and weddings can now happen online. In line with this, go ahead and get married virtually. You only need to send a meeting link to all your guests to be present on this special occasion.
Socially Distant Weddings
In case you want your guests to be physically present at your wedding ceremony, then you can still do so, provided you ensure that social distancing measures are strictly imposed. This means that each of your guests needs to stay at least a meter apart to ensure that contagion is prevented in case one of your guests is asymptomatic. Thus, if you're living around Florida, you can still consider exploring beach weddings in Florida as your option, as long as you invite a limited number of guests. This will prove to be a much safer option to ensure that you adhere to safety protocols because aside from social distancing, your wedding is held in an open-air environment that lowers the chance of the virus lingering in the air, compared to an enclosed venue.
Courthouse Weddings
Finally, there is also the option for you to go for a courthouse wedding that will not only allow you to minimize the cost that you have to spend on your wedding but will keep your ceremony simple as well. You just need to take some time to explore which courthouses are open because several have been closed when the pandemic started. Make your courthouse wedding special by focusing on the ornaments of your wedding, such as your corsages and bouquet, and, of course, do not forget your wedding outfit.
You don't have to let the pandemic stop you from saying "I do" to the person that you want to spend the rest of your life with. Rest assured that if you are determined, you will be able to find a way to let your wedding ceremony push through even in this trying time. The ideas listed above are only some of the ways that can give you inspiration for how you can go about with your wedding ceremony. In the end, the important thing is sealing the commitment between you and your partner.