Natural light is known to be a must-have feature for any family home; making it a highly considered feature people look for while buying a new home. And when it comes to reasoning, natural light isn't just the source of making the rooms lighter, brighter and bigger in space. Instead, along with this benefit; natural light also enhances and improves human health and mood. And other than that, who doesn't like to live in a home that filters in a lot of the natural light; giving you the feel of fresh nature inside your home? We all do! But, when it comes to fulfilling this demand, it doesn't have to be too stressful or hectic to add more natural light inside your home. Because there are always some highly-effective ways you can get more of that natural light filtered in your home easily.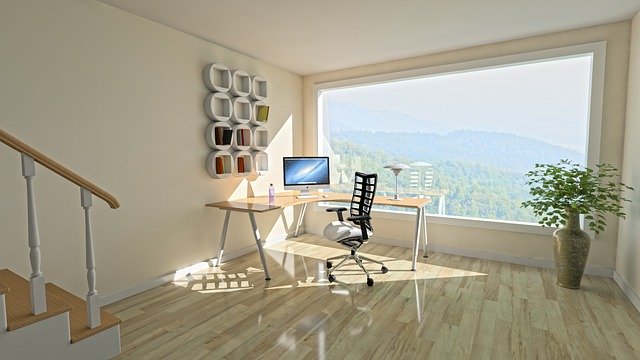 So without further ado, let's discuss some such effective ways.
Trim the Trees or Bushes
Once you're done with the major and minor changes inside your home; it's time you first focus on the major one outside too. This means that usually, even with bigger windows your home doesn't get a lot of natural light inside due to large trees, bushes or climbing plants growing around or in front of them. They stop most of the natural light to get inside your home, keeping your home more in the dark. Now, this is quite a common issue many people face, especially in Rancho Cucamonga CA. That's why it's important to get it solved by trimming the greenery in your garden properly and rightly as it is needed. Now you can do this on your own too, but because arborists are fond of doing it rightly; the tree trimming experts are always the best option to get your trees trimmed from. This way you can trust a certified arborist tree service to trim your trees; without damaging them in any way.
Paint Your Walls Light and Bright
It's quite understandable to consider light and bright walls a great source to add more natural light in your home and make it stay. And so, the easiest and best way to make the natural light reflect inside the rooms is by painting your home walls light. Painting it light mainly refers to bright white color; but if you aren't much of a plain white lover then there are great varieties of different white shades available too. By choosing these shades you can add white with another color tone while keeping the walls light and bright to make the natural light stay.
Pick the Right Flooring
Choosing a light-friendly reflective flooring is also a great way to make the natural light reflect inside your home. For this, you can choose either wooden, stone or ceramic floors that have a polished finish on them. This way, you can be sure that your house floors are also reflecting natural light inside the rooms. But, if you prefer carpeted flooring; there are still ways you can let the natural light reflect inside the rooms. For this, you can have natural light in your home by choosing carpets of only light and/or neutral colors.
Invest in Skylights for the Ceiling
One of the highly-effective and most amazing ways to let as much of the natural light reach inside your home as much as possible; is to invest in skylights. Since skylights are also known to be the windows for the roof, they face the sun allowing all the fresh sunlight inside your home directly from the roof. And so, in comparison to the windows; skylights let in more consistent light inside the house, as they don't face any shadows of outdoor products.
Install Bigger Windows or Glass Blocks
Another one of the most effective and easier ways to increase the natural light inside your home is to invest in some bigger windows or glass blocks. When it comes to windows; it's quite obvious of how refreshing, pleasing and more light filtering bigger windows can be, right? So it's always beneficial to install some larger windows in your home to avail the most of the natural light inside. But other than that, if you've got some more budget; you can also consider replacing some sections of your exterior wall with glass blocks as an effective source of natural light. This would allow a fair amount of natural light to filter inside your home while giving your home an attractive and soothing interior and exterior feature too.
Clean the Glass
Once you've managed to get the trees or plants (that are blocking the natural light) trimmed properly, it's time to make sure that the source that would let the light in – is also maintained. This means that, whenever you're outside your home, you can clean the windows and glass doors/blocks of your house thoroughly. These clean windows and doors would filter in as much natural light as possible – giving you the ease to always feel it.  
Now, once you've finalized the most suitable ways of adding more natural light inside your home that is according to your budget and needs too; it's time to get it done. As, whatever effective opinion you choose to use from this list; there's no way you'll have to miss that natural light inside your home anymore. So what's the wait for? Get ready to have more of that natural light to filter easily inside your house and feel it every morning!