Cambodia is one of the hidden gems of Southeast Asia with its numerous ancient ruins and temples that dot the country and the gorgeous shores that are washed by the Indian Ocean.
It is true that the tropical beaches of the country and the masterpieces of ancient times that are now called Angkor Wat and Royal Palace will draw just about anyone's attention. It's because they're very beautiful.
However, in Cambodia one can find even more incredible sites of natural charm, such as the lake of Tonle Sap and Bokor National Park. Below you'll find the most impressive fairy tale places of the country.
What do you think about lovely Cambodia fellow lazy penguins? Let us know in the comments.
10. Bayon Temple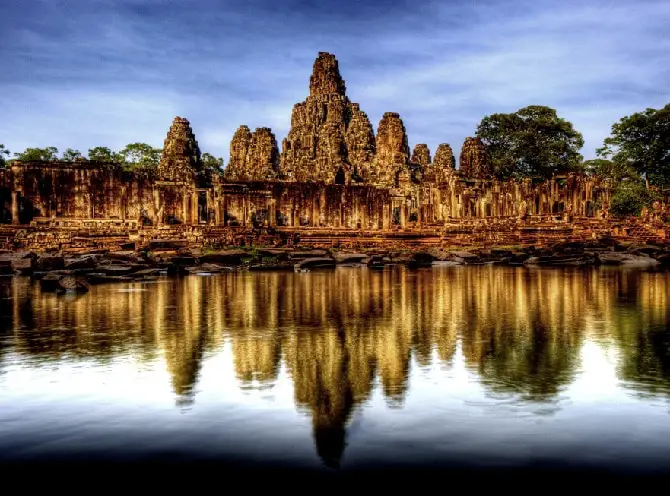 Source: Link