Lithuania is one of the most magical countries in Europe. Finding fairy tale places in it is not difficult. Picking only 10 is difficult.
In Lithuania you'll find beautiful landscapes with castles in the middle of lakes, dunes next to incredible port towns, and a capital filled with monuments and historic buildings.
Vilnius, the capital of Lithuania, is a city everyone must see at least once in their lives. With Neris River running through it, and a big number of fascinating natural parks, green prevails in the city complimenting the beauty of all the well designed structures. On top of Gediminas' Tower you can also get the chance to view the whole town from a very scenic spot. Which places make you want to visit them the most fellow lazy penguins?
10. Fort IX – Kaunas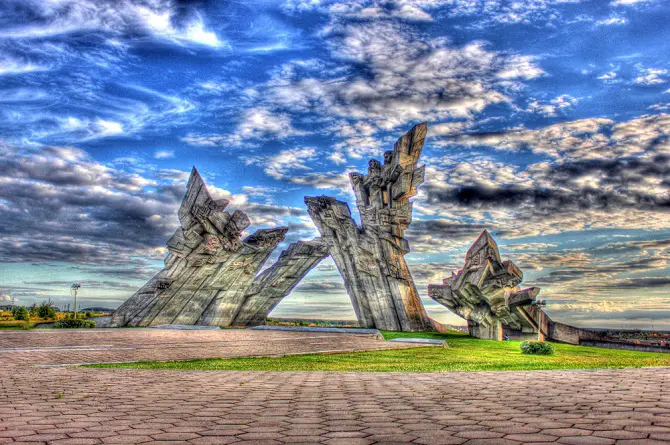 Source: Link