Trip to France is in the bucket-list of every person craving for wanderlust. No wonder France is a superb holiday destination throughout the year because different seasons create diversities in France's scenic beauty.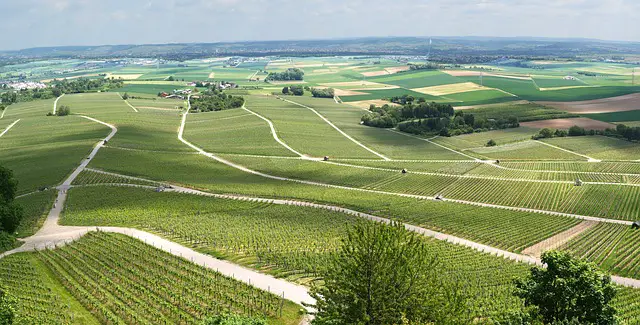 Still, Visiting France during autumn has its own vibes. Nature pours all its beauty in the country during the fall.
Some of the natural beauty that is enough to attract you to plan a trip to France to enjoy a perfect fall holiday is: trees shedding golden leaves, acorns falling here, and there, while you walk, you can hear them crunching.
Now think, you get to see such beauties of nature while sipping down a hot cup of cocoa. Dreamy right?
In order to enjoy such magical moments on vacation, one must know which regions in France are perfect for visiting during the fall.
This article is about those magical regions in France where you can indeed have a great time if you are visiting during fall.
If you are from such groups of people who wish to enjoy their trip lavishly, you can also find beachfront villa rental.
Basque
The Basque region is situated in the middle of the border between France and Spain. The mixture of two cultures and traditions is best seen here.
One of the Basque region's main attractions is the coastline called Corniche, which is between St. Jean de Luz and Hendaye.
One can take a long walk in this heavenly rocky coastline and enjoy the autumn charm.
Some of the other well-known tourist attractions are La Rhunne Mountain, Espelette village, the mindblowing beach called Biarritz's La Côte des Basques beach, etc.
During autumn, one of the most exciting festivals takes place in Bayonne—the red scarf festival. It gets pretty crowded at this time, but if you can pre-book everything while planning the vacation, you can obviously enjoy to the fullest.
Champagne Region
Well, isn't the name depicting everything about the region in France? The Champagne territory is located in the northeast part of France's kingdom. VeuveClicquot and Malsonmumm are such places where you would love the sparkling white wine. Visiting the local vineyard can get you more excited.
In order to enjoy the autumn colors, you must visit the old city of Troyes, the hillsides area of Champagne, Avenue de Champagne in Epernay.
This part of France doesn't get crowded very often, so one can enjoy the scenic beauty peacefully.
Loire Valley
This region is basically the central part of France, it is located nearby the river called Loire river. This central part of France is also famous for wine. You can find some renowned chateau in the Loire valley.
It is possible to rent a luxury chateau and witness the region's stunning beauty with a glass full of rose in your hand.
Burgundy
While talking about France and its wine, then it is obvious that the name of the historical region Burgundy would come up. This town is inscribed as a heritage by UNESCO. This region is famous for the maximum types of wines like Burgundy, pinot noirs, Chardonnay, Chablis, and Beaujolais.
If you visit this region, you can see vineyards surrounding the whole town, which is a pleasant sight. As the local wines are going to please your taste-buds, so are the regional cuisines.
Some major tourist spots which you can definitely visit during fall are Dijon, Beaune, and Cluny. The picturesque and historical beauty of these places would surely wake up the photographer inside you.
Wine cellar-Chateau du Clos de Vougeot, vineyard- Cote d'Or, tourist route-The Route des Grands Crus are the top local attractions of Burgundy where one can discover the excellent climate of Burgundy.
Provence
Similarly, like Basque, Provence is a town that is also situated near the border of South-east France, Italy, and the Mediterranean Sea. The main attraction of Provence is the landscape diversities. You can soothe your eyes by looking at largely spread vineyards, the Southern Alps, olive groves, pine forests, and lavender fields all over the town.
Everything in this town is picture-perfect. The architecture looks like old-town. In the small restaurants, you can enjoy a couple glasses of wine with delicious local food. If you are taking a walk, you will see the streets are covered with autumn flowers.
You can explore a lot if you are visiting these towns in France during the fall. The pictures you can take from this trip will surely boost your Instagram profile reach. Plan your trip, and enjoy your dream vacation to France.