You have a garden but you have no idea on how to make it more enjoyable? You want to spend more time in it but you don't know what to do when you are outside? By installing a garden room, you can bring a breath of fresh air to your garden, find out how!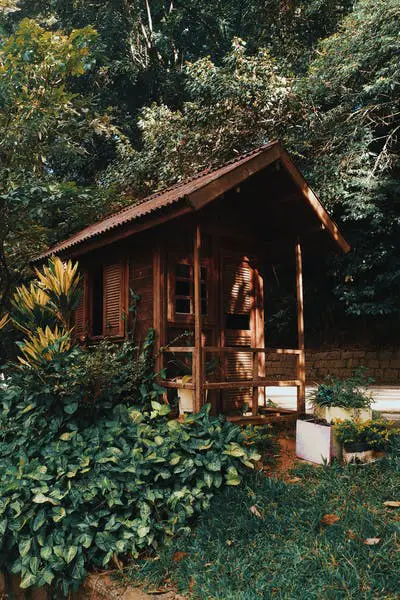 A lounge area 
You can opt for a lounge in a garden room with a terrace like the ones on Quick-Garden.co.uk, furnished with shade sails or parasols. To complete your layout, place deckchairs, garden chairs, an outdoor sofa, etc. Add a coffee table and a few flowers for a convivial atmosphere that invites you to relax. Turn the place into a real convivial place: add some fruit trees or not, perennial flowerbeds, paths marked out with solar lamps, etc. This way, your dream garden will be ready to welcome you, day and night.
For barbecue lovers, the garden room can become a real summer kitchen, where you can cook and eat delicious meals without having to go back and forth to the house.
A vegetable garden and a greenhouse
In addition to adding an aesthetic touch to your garden, the vegetable patch and greenhouse will grow your favourite fruits and vegetables. Depending on your budget, your desires and your preferences, you can opt for low-maintenance plants. More delicate plants will require more maintenance, but for those who are passionate about gardening, it is worth it. You can install a small garden room to store your tools in the immediate surroundings of the vegetable garden and to grow your plants in the spring.
For the greenhouse, you can take the easy way out by opting for a few stakes or hoops, or you can opt for an attractive, custom-built glass greenhouse that will also alllow you to have winter garden.
A swimming pool to relax and enjoy the warm weather
Many of us dream of a swimming pool to enjoy the sunny days. You too can fall in love with this ever-changing trend. In-ground pools can be designed to fit the shape of the garden or create a beautiful natural lagoon. If you have children, you should also make arrangements for their safety. To enjoy your pool even more, you can install a garden room that can be used as a pool house.
A play area for the little ones 
If you often have children in your home, or if you have children of your own, create a play area for them. You can opt for a tree house or a garden room used as a playroom, painted in bright colours or with an original decor. You can install a swing, a trampoline, a sandbox, goals for mini football field, slides… there are many ideas.
A resting spot
A resting place in your garden is also an excellent alternative. Reading a book in a hammock or a swing, doing a crossword puzzle, watching the birds and insects… There are many activities that are essential to relax and recharge your batteries. To rest without the risk of sunburn, you can set up a garden room of a few square metres in which you can place a sofa or large cushions.