If you've never been to Bristol, you're missing out on a true treat.
This boho city that spans the River Avon in England's southwest has an interesting maritime history and is now a buzzing multicultural centre.
So if you're spending an extended vacay, gap year or sabbatical in Europe and are looking for a well-appointed HQ, you could definitely do worse.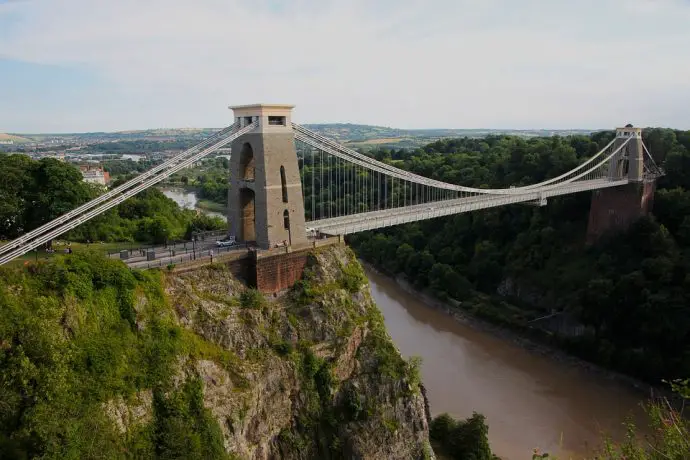 With that in mind, here are five reasons Bristol is a brilliant base for travellers.
Best for under 26s
According to a BBC Newsbeat report, Bristol is the best place for under 26s in Britain outwith London.
The city's reasonable rent, good transportation, mental health support, music events and 4G coverage all contribute to it being a popular place for people across the UK and beyond to move to.
The average age of a Bristol resident is now 33, compared to 40 elsewhere in England and Wales, so whether you're in this bracket or simply young at heart, you might feel at home here.
Happiest city
If you prioritise positivity, Bristol's a top pick for you too – recent research by Gala Bingo has revealed that the city is Britain's happiest, with an impressive rating of 7.3 out of 10.
A deeper dig into the data reveals that Bristolians probably pipped rivals like Liverpool and Leeds to the top spot because they make plenty of time to bond with family and friends, eat tasty food, rest and relax – sounds like a pretty sweet recipe for a satisfying life!
Bristol International Balloon Fiesta
Bristol is a beautiful city and it looks even more magical when landmarks like the Clifton Suspension Bridge and colourful houses of Cliftonwood are complemented by a host of hot air balloons.
That's exactly what you'll see when attending the Bristol International Balloon Fiesta – Europe's largest annual meeting of its type.
It's held over four days each August and the fantastic inflatables take off from Ashton Court Estate where, even if you're not boarding a basket, you'll find fairground rides, trade stands and family entertainment.
Bristol creativity
Street artists like Banksy and bands like Massive Attack and Portishead have ensured that Bristol also punches above its weight as a creative capital.
By keeping an eye on bristolcreatives.co.uk, you won't miss out on opportunities to get arty and crafty yourself, with activities like pottery classes, interior design masterclasses and postmodern art exhibitions on offer regularly throughout the year.
Bristol Airport
While there's plenty in Bristol to keep you busy, it's important for adventurers to know that they're closely connected to the rest of the world and can take every opportunity to jet off to nearby hubs.
And Bristol Airport serves dynamic destinations like Innsbruck, Biarritz and Budapest which are great choices for weekend getaways – if you need to stow your vehicle for the duration, take a look at Bristol Airport parking partner SkyParkSecure.com to grab great deals.
With all these perks, are you tempted to visit Bristol now? Let us know in the comments section.