The weather is turning colder, and for many people, this instantly boosts their mood. The holidays are on the horizon, Pumpkin Spice Lattes are back, and of course, Fall fashion. While it's fun to wear our shortest shorts and flirty floral dresses and get weekly pedicures to compliment our sandals, the most anticipated fashion editorials, along with cooler temperatures, arrive in the Fall. Whether you're looking to completely revamp your wardrobe or need a refresher on Fall fashion tips, this season has some fun trends that work with anyone's style. Keep reading for some current and classic styling tips to look and feel your best this Fall and winter.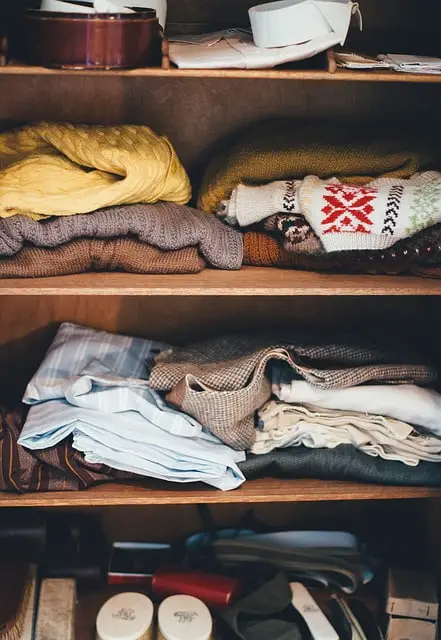 Bright and Bold 
According to stylists and fashion experts, this Fall and winter, bold are beautiful. While your taste may lend itself to more muted and neutral colors when temperatures drop, try pushing the boundaries of color this Fall. Nothing is off the table, from bright magentas and pinks to deep yellows and stunning cobalt blues. If you're more of a t-shirt and jeans type of person, play with color in your sweaters or accessories like scarves and headbands. Bright and bold colors can also give you a much needed mood boost on dreary, rainy, or snowy days.
The Real Deal 
This Fall, real is the deal when it comes to leather. If you've been rocking a faux leather jacket for the last couple of seasons, consider investing in a high-quality 100% leather jacket this Fall. Whether you opt for a bomber style or something more motorcycle chic, the investment in quality will pay for itself in timeless spades. Keep things real with your handbags too. While cheaper faux leather bags are a fun and affordable way to switch up your outfits, investing in a quality leather handbag from which you'll get miles of use is a better choice. 
Quick Fall Fashion Trends
While the debate is still on whether we should embrace or reject fast fashion, some people need a quick turnaround on their wardrobe, and they need to do it on a dime. Some quick Fall fashion trends to rework your wardrobe for Fall 2022 are investing in accessories over key pieces. Minimalist jewelry styles are classic, but statement earrings and rings are a great way to introduce trends affordably. You can also quickly update your wardrobe with chunky and oversized scarves, a new "it" bag, and stay on trend with the season's footwear. 
Thick Soles 
Speaking of staying on the footwear trend, there is one that stands out among the rest – thick soles. While ballet flats are returning with a vengeance, the platform is outperforming them in a major way. From platform boots to a thick-soled dress shoe, this look is an easy way to use your existing wardrobe and update it with fancy footwork. The clear front runner in shoe styles is a thick-soled high-heel Mary Jane. If you prefer to feel the ground underneath you, a platform Mary Jane can pull off the same look while keeping you comfortable. While Y2K trends may be fading, the Mary Jane style from the nineties isn't going anywhere. 
Knit Sets 
The last two years have us all living in coordinated sets. Not only do coordinated sets give that same one-and-done vibe as a dress, dramatically reducing decision fatigue on days you can't be bothered, you always look pulled together and intentional. When it comes to Fall, the coordinated knit set will never lead you astray. Whether you have an event to go to or are just meeting the girls for brunch, throwing a set on is a sure way to win best dressed. For Fall, choose knit sets in cashmere or wool to keep you comfortable in the cold weather. 
Playing with fashion during the Fall is easy because there are so many layers to a solid Fall or Winter look. If you keep things more neutral in color or patterns, take advantage of big, gold statement jewelry and add texture through fabrics like fuzzy wool and rich leather. You'll look and feel your best every day by incorporating the above styling tips, so get online and start adding to your cart, except this time, check out!