Within the traditional Japanese style, various motifs stand out. Dragons, koi fish or carp and cherry trees are more well known and popular. But, designs featuring Hannya masks are also common. These masks are named after their creator Hannya-bo. They were made to be used in Noh theater. This variant of theater was introduced to Japan from China, during the 8th century. In it, the men who were the only ones who could be actors, transmitted a story through music, dance, gestures and appearance.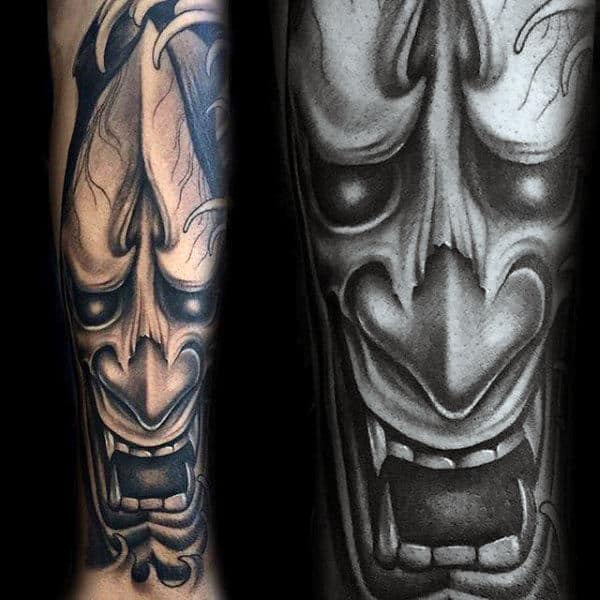 The best Hannya mask tattoos in the world
For this reason, wooden masks were used to easily communicate the temperament of one of the characters. Specifically, the Hannya symbolizes a woman who is full of sadness and anger, the product of jealousy and frustration. Japanese folklore legend tells us that Hannya was a beautiful woman, who was in love with a cleric. Because of her vows, the man could not reciprocate her and as a result her spirit was filled with rage, envy and resentment. In this transformation into a demon, the woman seeks revenge by harming those she meets, acting out of hatred and fury.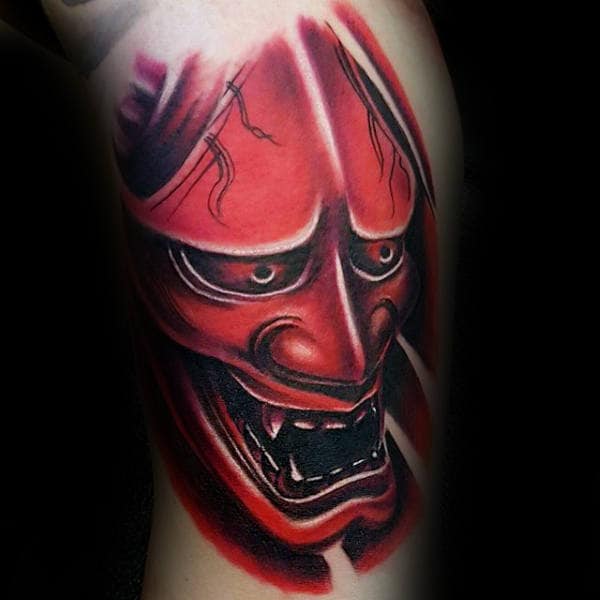 The aspect of this supernatural being is manifested in the details of the mask. Its sharp horns located on the top of the head are characteristic. She is also depicted showing off her sharp teeth and metallic-toned eyes. For its part, color offers valuable information about the character of the work. The white masks indicate that the woman is part of the aristocracy. The light red ones are people with limited resources. When the mask is intense red, it tells us about the completely demonic condition of the woman. Although this is its historical origin, Hannya masks are symbols of protection and good luck. It is believed that they can ward off evil spirits. That is why it is common for them to appear in the home and of course on the skin.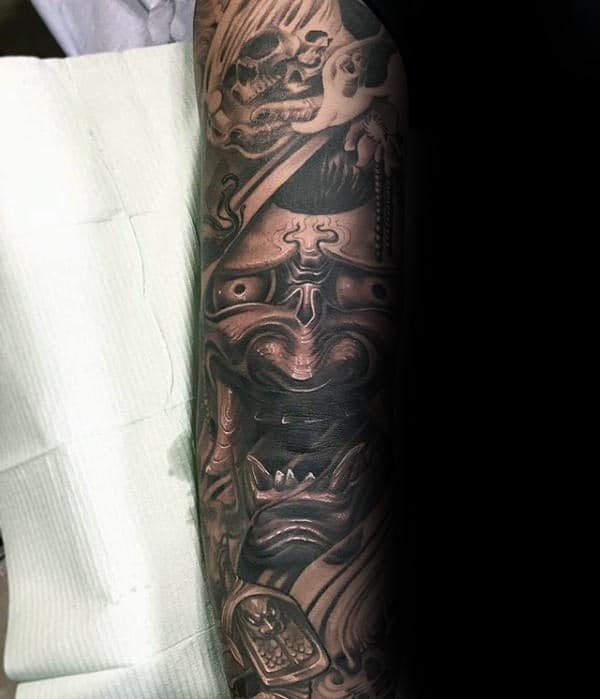 The meaning behind Hannya mask tattoos
These designs easily adapt to various sizes. They can be performed on the back of the hand, the forearm, the biceps, in dimensions between small and medium. In the same way there are the large-scale versions, which can be located in the upper part of the chest or in the back.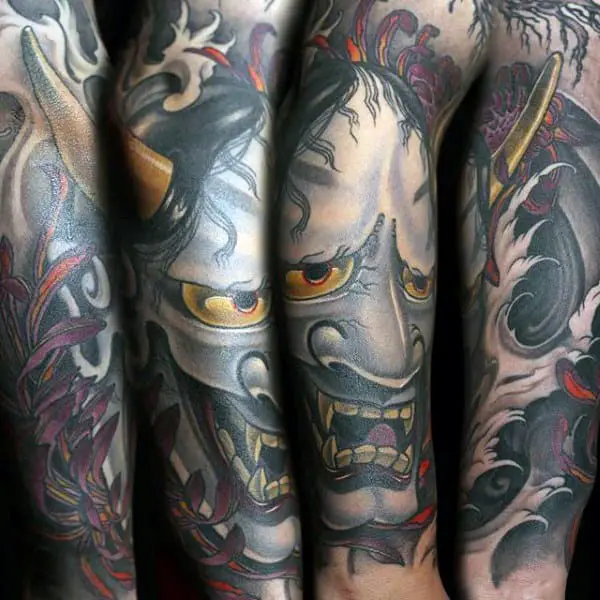 It is very popular to do this tattoo in black and white, with a good shading job. However, there are also pieces in color. Some stick to traditional shades such as white, light red, and deep red. It is equally possible to use other colors such as blue, green or purple. Only one demon can protect you from another.