People stay at home to save lives and not transmit infections, but when isolated, they forget about their health. It's challenging for many to stay fit, and people become more susceptible to obesity, illnesses, and depression. Physical activity helps people to be healthy and contributes to weight loss. Moreover, when exercising, you make the immune system strong enough to resist infections.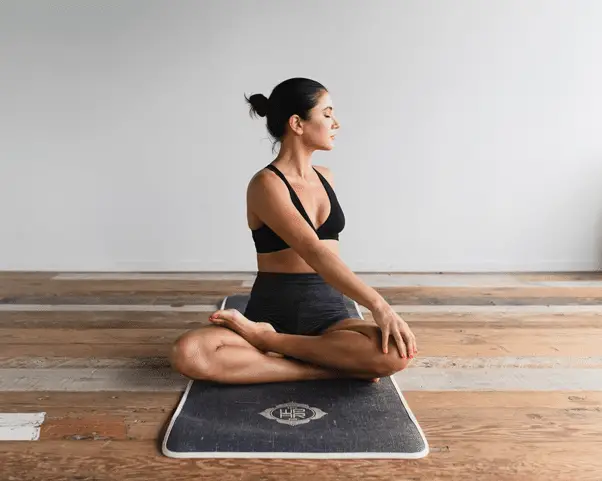 It's vital to control the situation and be able not to lose yourself in any circumstances. We hope that even pandemic restrictions will not prevent you from doing sports. With mirror fitness, people can exercise at home and keep fit. Read the article to find lots of opportunities for active life during isolation.
Why It Is Important to Stay Active
The benefits of a home workout are impressive for our mental and physical health. If you maintain a regular exercise schedule, you can reduce sedentary behavior that causes many problems. In order to exercise at home, you do not need special equipment but only a desire to keep fit. It's recommended to have 2,5 hours of moderate and 1,5 hours of intense workout per week. So let's discover the tips for you to stay active in isolation.
#1 Schedule Exercise Time
It may be quite complicated to find time for a daily workout, but you will get noticeable results only by exercising regularly. Those who pursue the aim of weight loss should set time for physical activities. You can use a fitness tracker that will control your exercise time, reminding you of its beginning and end.
Very often, people feel exhausted at the end of the day, so it'll be great to do sports in the morning or exercise during breaks. You can start with short exercise sets that will bring you relaxation and an influx of energy. Just select a specific time and develop a habit to keep fit.
#2 Benefit From Everything You Have
This piece of advice is about using different opportunities and things around you to work out at home. With mirror fitness, you can feel like you are in a gym when exercising in a living room. Another great solution is to do stair exercises by training yourself at home even when you are not allowed to go out because of quarantine restrictions.
You can use a lot of things serving as home workout equipment, like bottles with water, towels, chair, rope, ball, broom, etc. These items are for those who are only starting their physical activity, but if you know how you are going to exercise, acquire the necessary equipment. Thus, if you decide to do yoga for beginners, get a mat; if fitness, then find bands, etc. Generally, every person needs a fitness smartwatch for a better home workout experience.
#3 Take Online Fitness Classes
People can find online lessons with different physical activities for an effective home workout. There are many of these on the internet for different purposes and levels of preparation. It's possible to get rid of extra weight if you choose a good coach with a professional training plan. You can master skills in any activity if they have an aim and the right people to guide and help when needed.
Want to do edge fitness, yoga, cardio training, or any other exercises at home? There are two options for you to choose from. It's possible to find a coach and visit online training classes at a set time. This solution is perfect for those who cannot exercise only with a fitness tracker but needs some guidance and support. Another great option is to find video classes on the internet and exercise any time you want. You can also use a computer screen recorder to capture video and train even with no internet connection.
#4 Eat Properly
A healthy diet is essential for weight loss and balancing energy. There is no need to count calories and restrict yourself to keep fit. Just eat as much as your body needs to be active and full of energy. Do not overeat, as the excess energy will be stored in the form of fat in your body. For a balanced diet, you should consume different products that give your body the necessary nutrients.
We all know that it's vital to eat vegetables and fruits but often neglect this advice. They can be fresh, frozen, dried, juiced, or canned to enrich your organism with vitamins. Consume more fish and unsaturated meat that contains less fat. Try to reduce the amount of sugar in your diet and replace it with honey, berries, nuts, etc. The same thing is with salt, as this product makes water retained in your body and makes it difficult to keep fit.
#5 Stay Active
It sounds difficult for many to be active when sitting in self-isolation. If you are not interested in acquiring home workout equipment and training classes are not about you, we have a great solution to keep fit. You should try to reduce sedentary time and move more. A dance workout will help you to exercise with fun and pleasure.
You can also clean the house, cook, etc, listen to energy music, and do it actively. In such a way, your muscles will relax, and you will get an influx of energy. Besides, when watching the film, you can do stretching and plenty of other exercises that keep your body fit and do not require special effort.
Conclusion
Now you see that isolation can harm only those who do not know how or do not want to pursue a home workout. You can achieve any goal if you have a strong determination and the right tools and people around you. We hope that the edge fitness will help you keep fit in any setting, and home can become your gym.