If you are an aspiring fashion student, then in all likelihood, you have come across over a dozen clichés surrounding your field. However, once you actually become a part of this industry, you realize that most of them are just myths.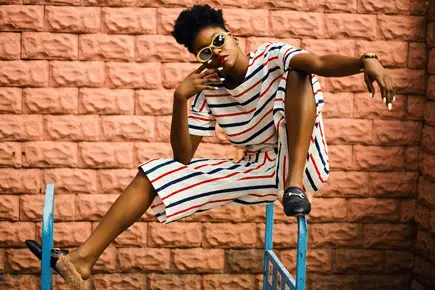 hio
So, we thought, why should you wait until you are a student to figure out what awaits you in the real world? In this article, we break down some of the most popular myths about being in fashion school. 
It is not uncommon to assume that creative fields are easier to work in. However, in reality, it can be even more complicated. To begin with, although you need to focus more on creating your portfolio, you still cannot overlook the importance of theory subjects. At least, not until you graduate. 
This means that you will find yourself spending more time than you want on college papers and course work. This has led to several students searching for cheap write my research paper help by WritePaper.com online. In other words, getting help with your theory assignments will help you to find more time when it comes to truly creative work. After all, your works will be not only assigned by examiners, but by the rest of the world when you graduate.
You Only Need to Know to Draw and Sew
Fashion encompasses much more than knowing how to sew. It's true that it is an important part of education, but that is not the only aspect. There are many more important aspects that you need to know about materials, methods, and above all, you need to be a constant learner. You should also know how to present your products in a way that your audience finds enticing.
In many ways, you are your own marketer, and that is one of the skills that is as important as your design talent. 
Fashion Industry Only Caters to the Wealthy
This isn't true. Haute couture and expensive clothes are only a few categories of this industry. These days, designer clothes can be found in every price range and to anyone's taste. The industry has come a long way from being accessible only to to the elites of the world.
The customer base has significantly increased, and the demand for inclusive designs and designers has also gone up accordingly.
People in Fashion Are Judgemental Towards Others' Clothes
Thanks to movies and the entertainment industry, we have put the people in the fashion industry in a box. One of the common misconceptions is that they always tend to be highly judgemental about how others dress and that they critique openly. That isn't always true.
In fact, some of the most prominent figures and designers in the fashion industry are known for their simple and plain dressing sense. They spend most of their time focusing on creating rather than thinking about how to dress themselves up.
There Are No Men, or Particularly, Straight Men in Fashion
If you are a man in the fashion industry, you are likely to be tagged as a homosexual. This is one of the most stereotypical aspects of the industry these days. Regardless of how you identify, fashion has a space for everybody.
You will meet people from all walks of life, and some of the men you will come across would be the coolest. 
As fashion students, do you love shopping? Yes. But that does not translate to being shopaholics. Shopping can be therapeutic, and even a learning process in itself. That being said, of course, fashion students enjoy putting together outfits and styling them. But that doesn't mean that they hit the outlets for every sale and season. 
Fashion industry is nothing but stagnant. It's true that there are still several issues that need to be addressed, especially when it comes to body image. However, the industry has also taken huge leaps in the past few years. 
There has been more inclusion and the industry has been taking some serious turn towards sustainability and responsible fashion. 
When you pursue fashion, it does not always mean that you have to end up a designer or managing a retail store. In fact, there are many turns you can take. Fashion is a global concept and is constantly evolving. You can change your career path into one of the related fields, and more. Whether you choose to become a photographer, designer, work in fashion PR, management, or even in marketing – these days, the possibilities are endless. 
Moreover, you will be able to find opportunities anywhere in the world due to the global context of the industry. 
It's So Easy Anybody Can Do It 
Another thing you are likely to hear is that being in fashion should be so easy. In their minds, it's about drawing up a design and sewing it. However, if you are a student, you will be working hard from the very first day you join. You will be slaving over projects, pulling all nighters and waiting for someone to critique every creation of yours.
It is not going to be a piece of cake, even when you are absolutely in love with fashion. So, no matter whether you are a fashion student yourself, or know someone in the industry, now you have a better idea of what this world is all about. With globalization and more access, this generation is taking the world by storm. 
Fashion is Glamourous 24/7 
It can be, but it is not always entirely glamorous. Especially if you are backstage of events, where you will be dealing with more pressure than glamour. It takes a lot of commitment and determination, and when you are putting in the work, the glamour would be the least of your concerns. 
So, no matter whether you are a fashion student yourself, or know someone in the industry, now you have a better idea of what this world is all about. With globalization and more access, this generation is taking the world by storm. 
The global landscape of fashion is drastically changing, and along with it, it is imperative that the world looks past the deluded comments about the industry, and encourage students to achieve their dreams.