If for some reason you are not even remotely close to being able to enjoy fun adventures at sea or taking a long journey through the oceans, the most immediate thing you have to solve this serious problem is boat tattoos. Well yes, this type of images etched with ink on the skin will lead you to imagine everything you could do (although for now it is impossible) if you were sailing in the calm, but sometimes dangerous, waters. Without further delay, let's take a look at the best ship tattoos for men!
Classic Ship Tattoo Designs
In addition, ship tattoos are among the favorites of customers and there is a wide range of designs to choose from that perhaps reviewing the sample guides or calendars will take hours and hours. Sailboats, cruise ships and even pirate ships. Each and every one of them represents an excellent alternative when it comes to immortalizing these magnificent boats that date back a long time.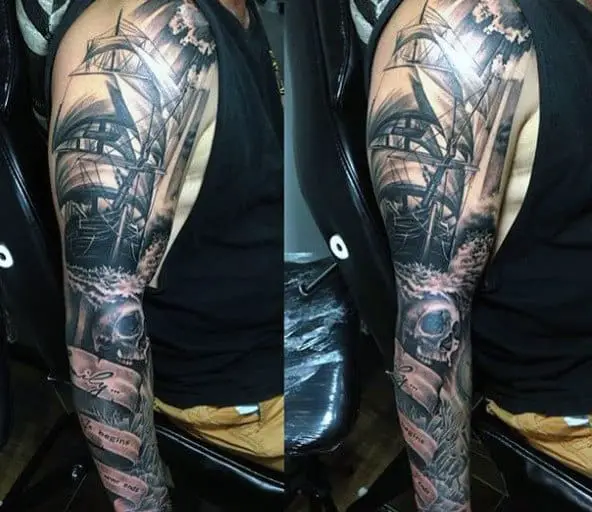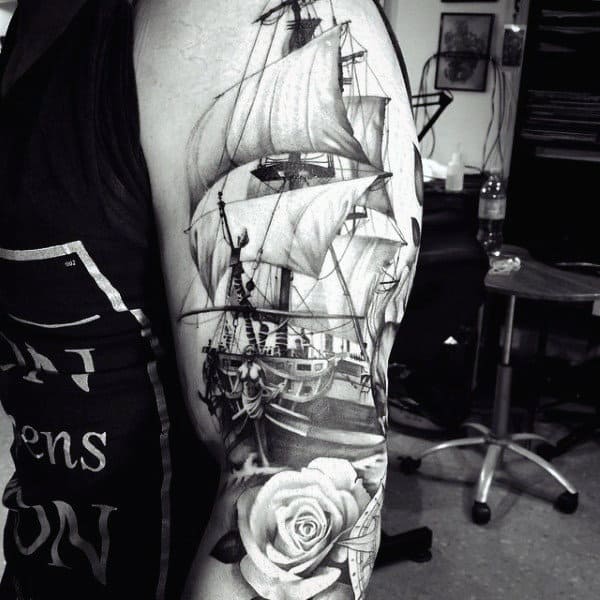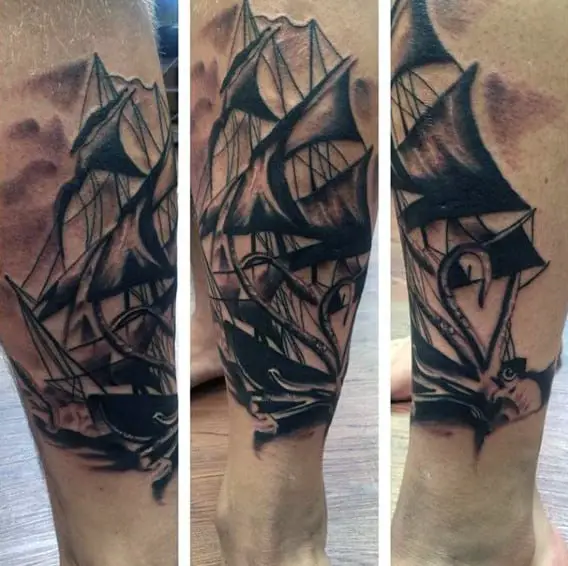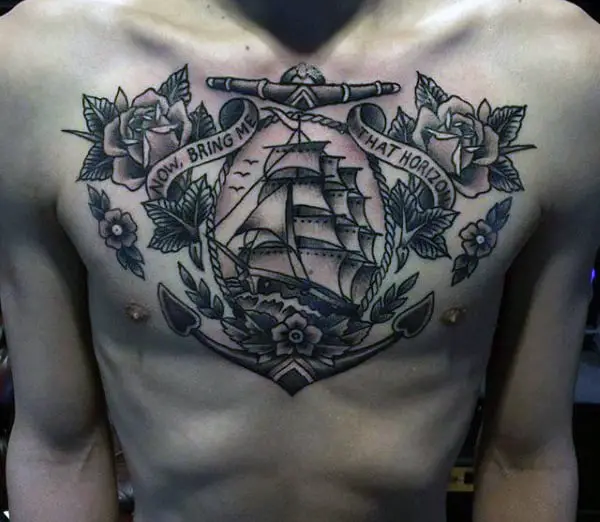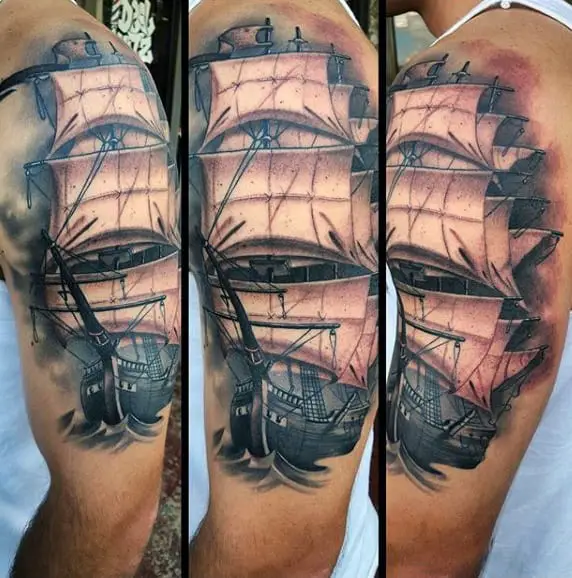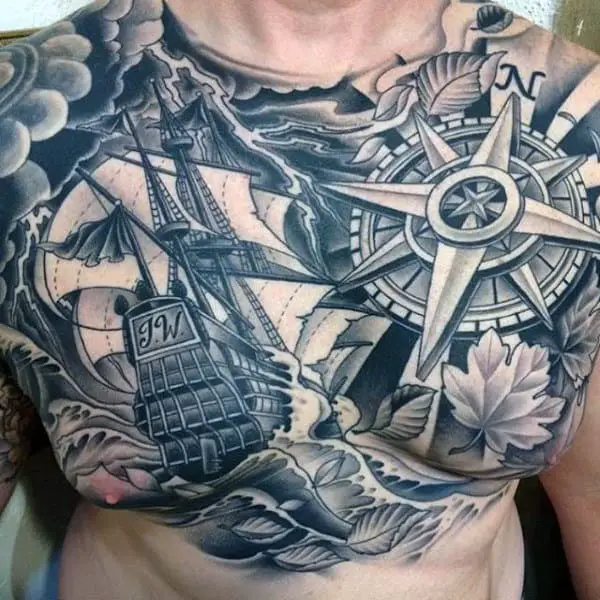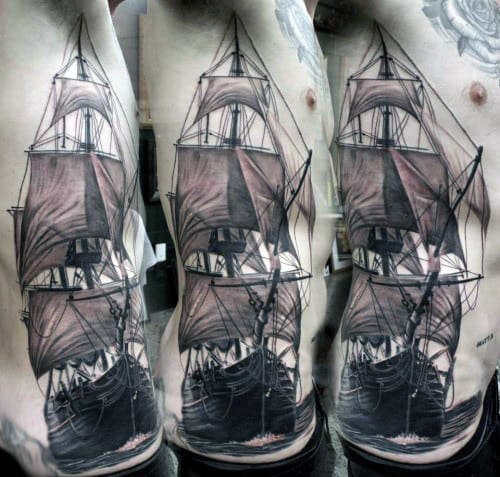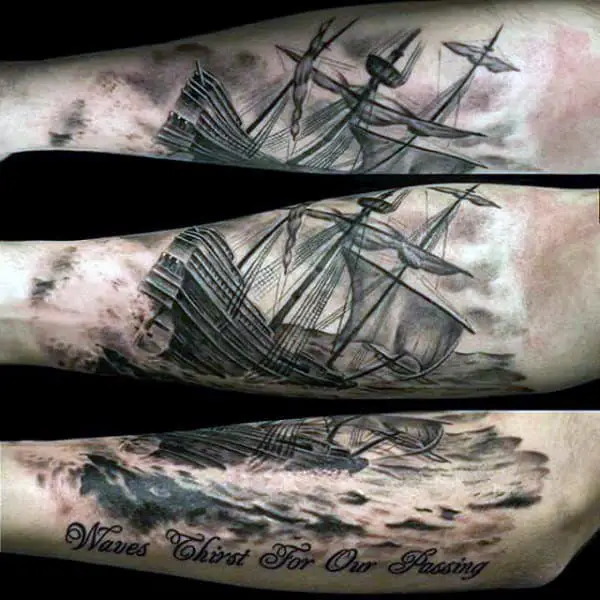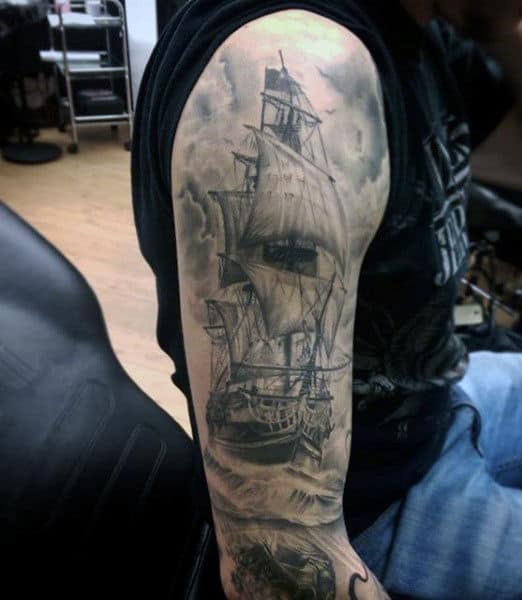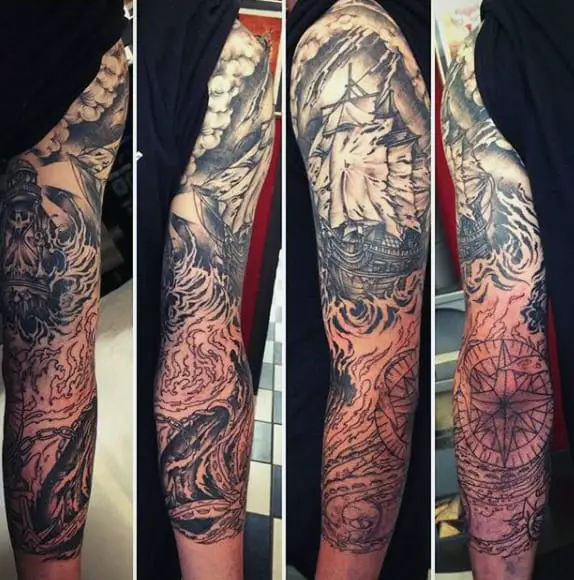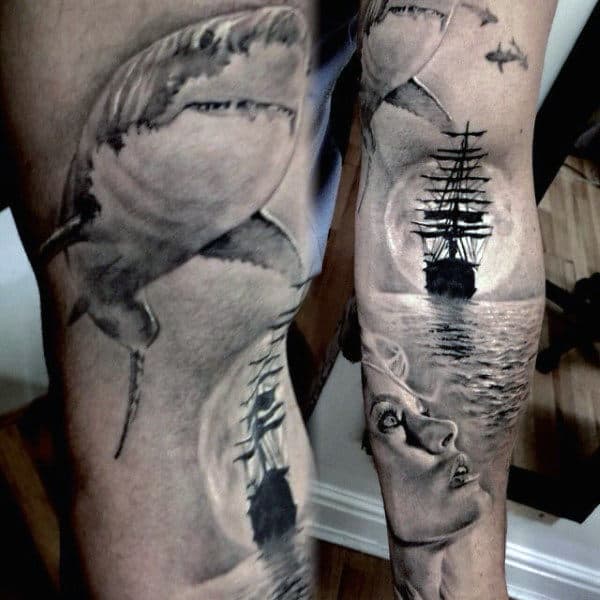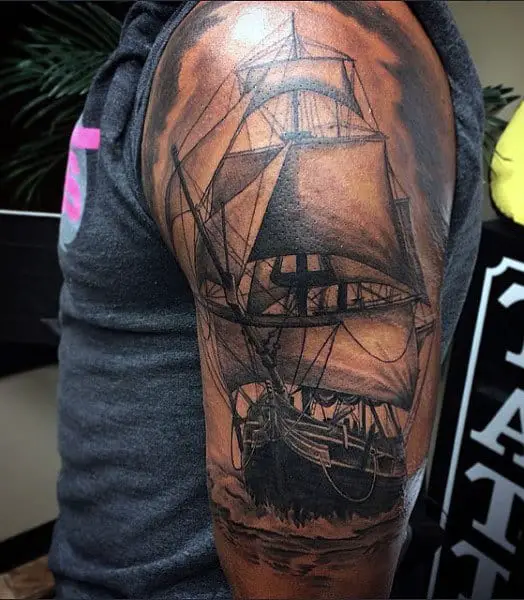 Pirate Ship Tattoo Designs
Undoubtedly, one of the worst voyages a sailor can make is that of Cabo Hondo, so once this trip is completed, a ship with unfolded sails can be tattooed. This has already become a kind of code among browsers. The tattoos of ships with the large unfurled sails were also especially valued by sailors before embarking on a voyage. Whoever did not own it and was sure to set sail soon, was looking for one of the best tattoo artists to do the job.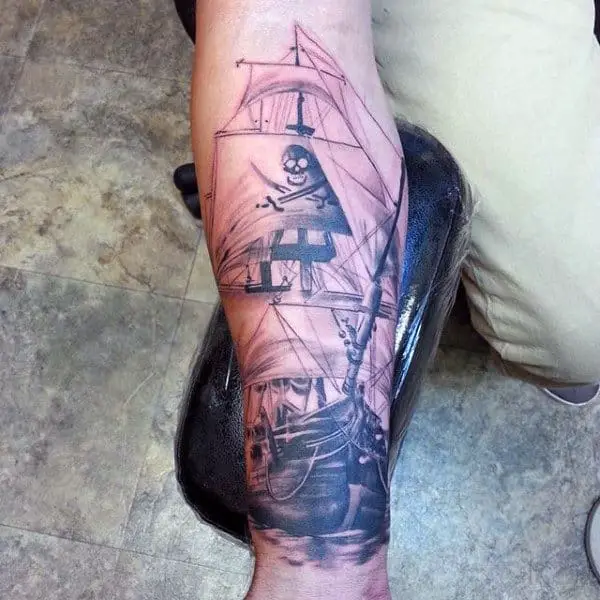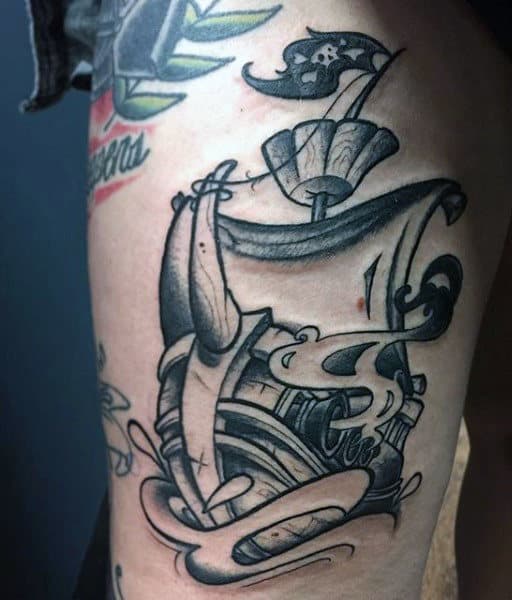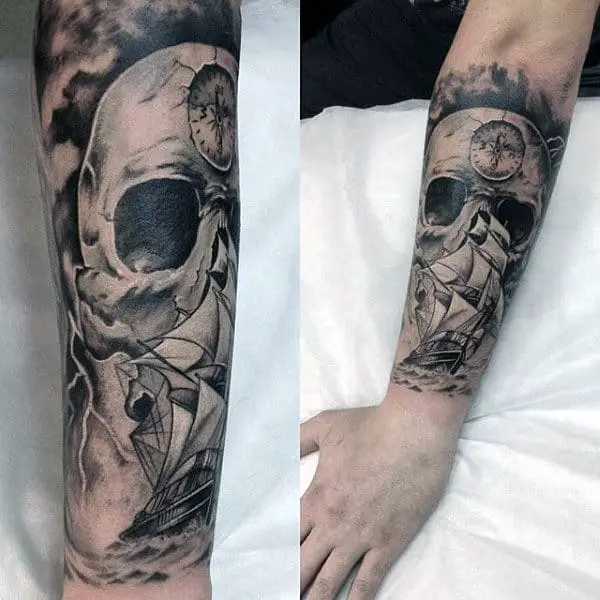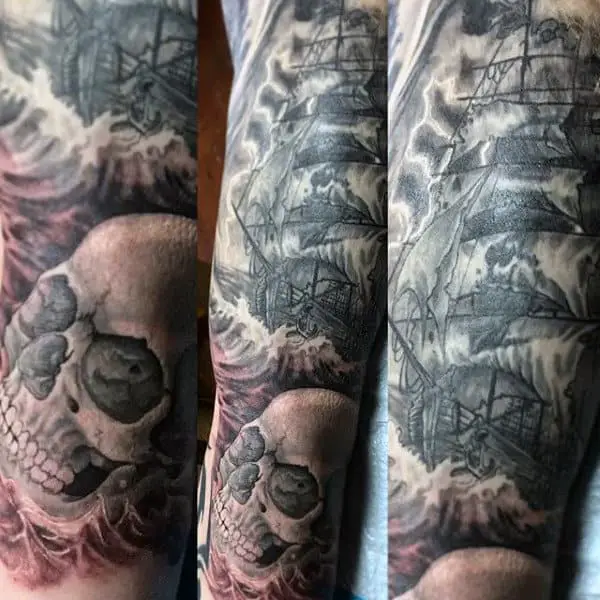 Colourful Ship Tattoos Designs
What does a sailor on an adventure yearn for most? Return home safely, so the tattoos of a boat are accompanied by the famous phrase "homeward bound" which in Spanish means "back home."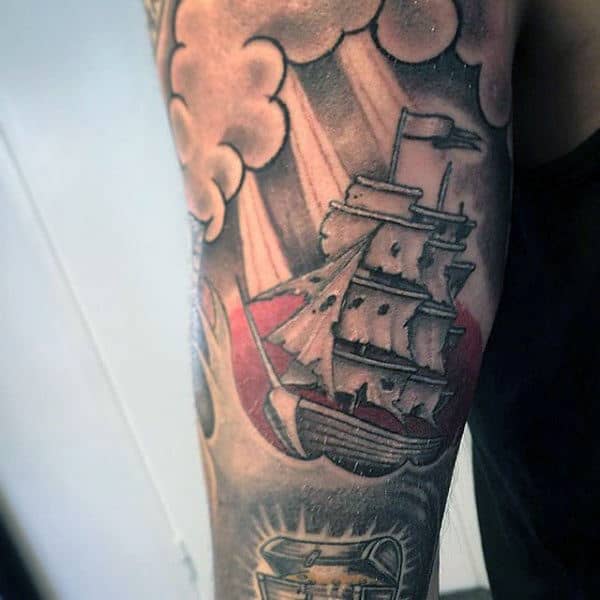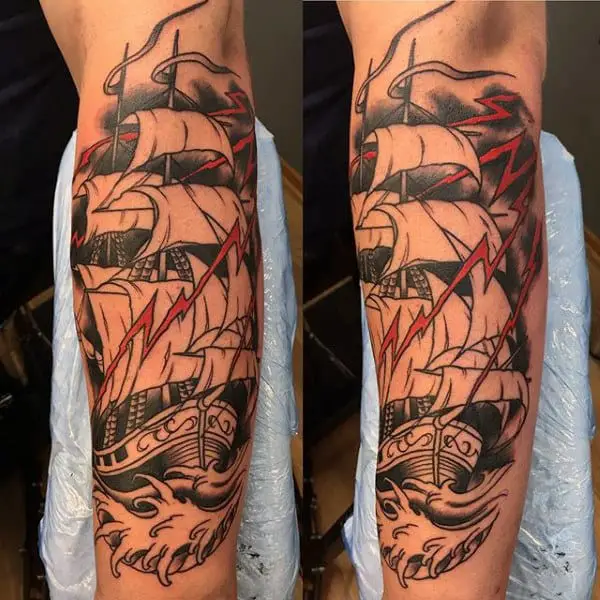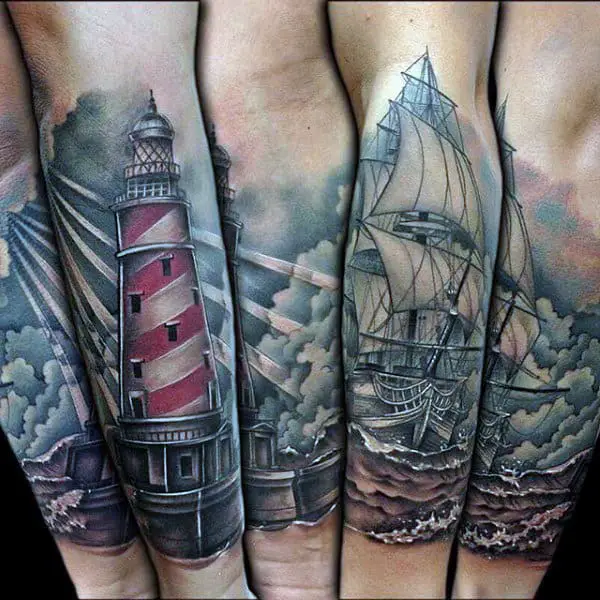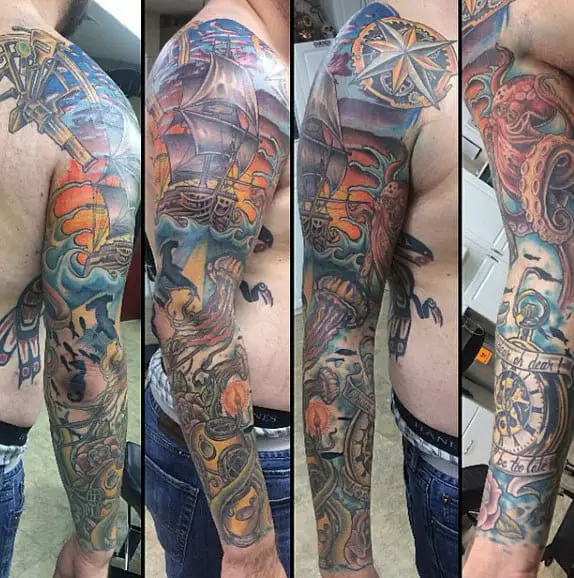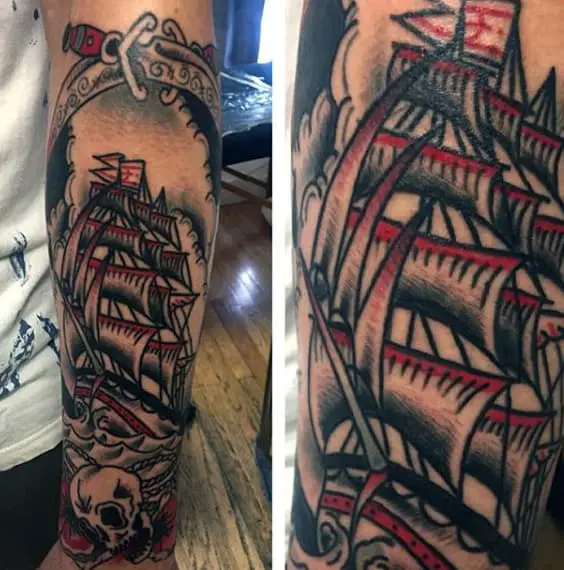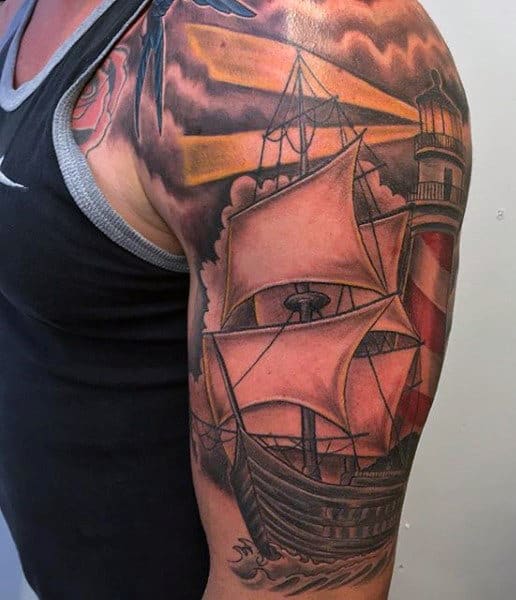 Other Ship Tattoo Designs
Sailors relied heavily on amulets for luck during teh voyage. One of the most successful were the anchor figures, which were in great demand among the crew. But the tattoos of ships themselves were also considered an exceptional amulet. Well, many are the meanings by which a sailor opts for a tattoo of ships; However, it cannot be denied that they are impressive and beautiful, which is why, in addition, they are chosen as a permanent body image by any fan.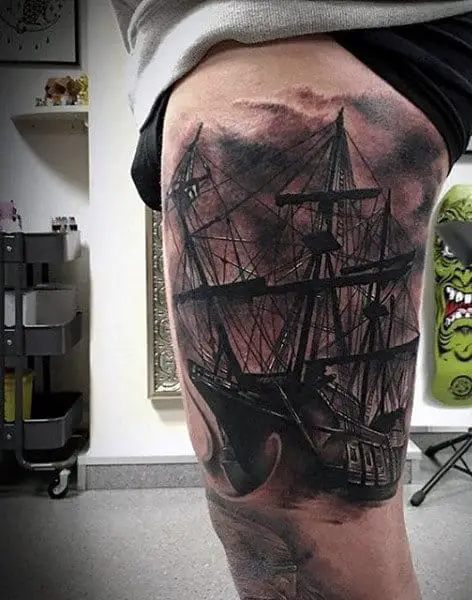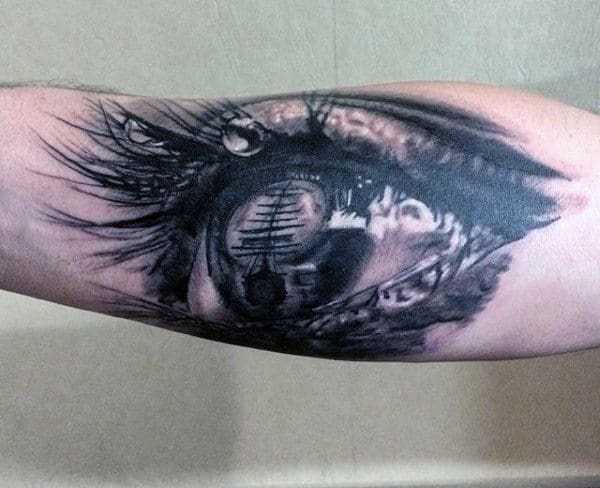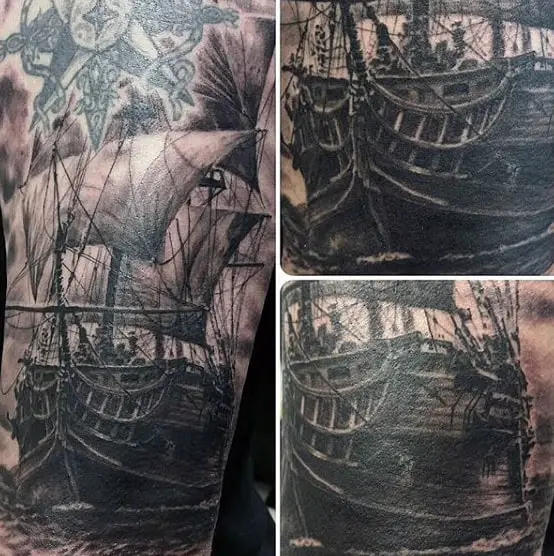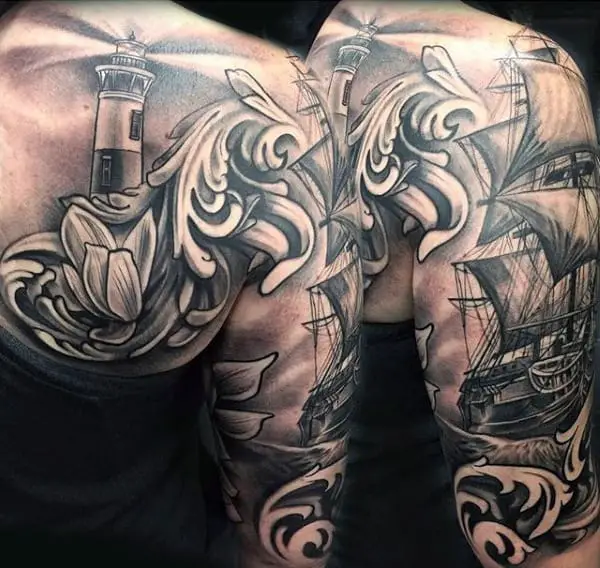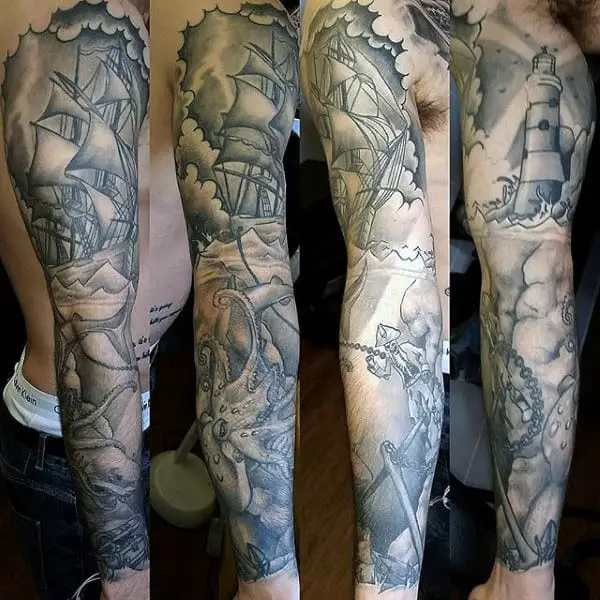 Ship Tattoos for Men FAQs
1. What's the meaning of ship tattoos?
We can talk about symbols. The thing is that ship tattoos have a series of meanings that everyone would like to know, so pay attention so that you soak up the subject a bit. Some of them include: Survival to a long but fun adventure, new adventures, the happy return home and ships as lucky charms.
2. What are the most popular ship tattoo types?
Most of them are done on the shoulder or arms and the most popular types are those of pirate ships and anchors in the open seas.