Image Source
Alaska, one of the more underrated states, is one of the most breathtaking destinations to explore. With its white snow-capped mountains, icy glaciers, and its parks that are literally full of life, it's really hard to get bored. There are many things to do in Alaska, including taking an all-inclusive cruise on an exquisite ship. We all need a little vacation every once in a while, including our bosses, and in case he/she asks, here are five things you should know about Alaskan Cruises.
There are many different routes to pick from
One beauty about touring Alaska is that there are many different routes you can pick to explore the extreme beauty of the U.S. state that lies northwest of Canada. These provide a wide variety of opportunities for breathtaking views and a one-of-a-kind experience. Whether you enjoy mountain views more or you're more into watching aquatic life or you simply dread watching the marvels of the rugged terrain, there's a plethora of opportunities for you here. One of the best ways you can get a taste of this spectacular adventure is by picking one from the many celebrity Alaska cruise destinations. Talk about the beautiful whales and seals, the amazing views of glaciers and snow caps, and much much more.
Packing for all occasions is essential
Weather in Alaska can get really cold. Depending on when you are going, it may either be rainy, warm, or even windy. Cruises generally span over about seven days, so the temperature can fluctuate. Since you'll be on the ship most of the time, there is no need to pack lightly as you won't be lugging it around. Pack as many clothes as possible as well as toiletries and the needed medication.
Bring extra money (for port visits)
Being on a cruise doesn't mean that you'll stay on the ship for seven days straight. The ships usually dock by a port either everyday or every other day. These ports could have restaurants, small markets, or a bunch of other stores to shop in
Mid-season trips are outstanding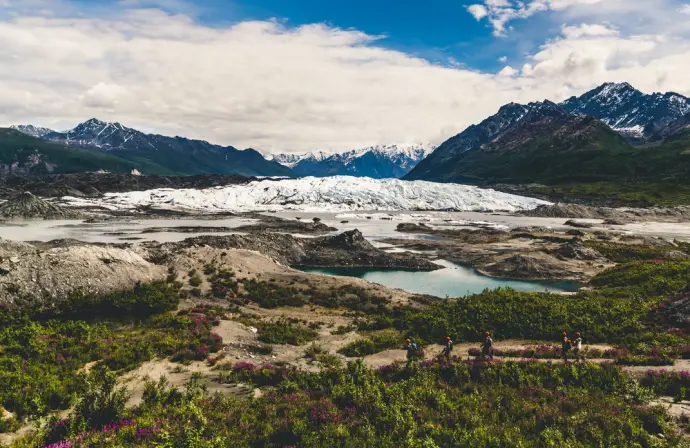 Image Source
Mid-season trips, those in June and July, have some of the most impeccable weather. Passing by all the mentioned parks, June and July are the months where the wildlife is out and about, the weather isn't foggy, so you'll be able to see everything clearly.
You'll meet a lot of new people
                            Most cruise ships can hold about 3000 people. If it maxes out, then you have literally thousands of new people you could bump into and talk to. The lowest number is still in the hundreds, which still makes it effortless to talk to different people. Many people around the world go on cruises for the sole purpose of meeting new people, and not only do they acquire new friends for that trip, they become friends for a lifetime. People who go on cruises most probably have a lot in common, so it'd be easy to mingle.
    Cruises are one of the best ways to spend a vacation. They don't require much thought since the company itself pretty much takes care of everything. It is important to take steps to ensure you don't get seasick quickly, or if you do take the medication, pack, and pick a route you'd be interested in. After that, just sit back, relax, and enjoy the Alaskan views.