It is clear that when you think about traveling to the United States, the options are endless. There are so many places to visit that one does not know where to start, although I was considering the possibility of going to Fort Lauderdale, a place that offers a lot without having to spend a lot of time there and you can combine it with other destinations.
Most people think of Miami when they talk about Florida, but Fort Lauderdale is very close. In fact, it is very easy to move from one city to the other in just 40 minutes or less. It is highly recommended to rent a car in Fort Lauderdale and not miss the opportunity to go to the city of sun as well while you're there.
Keep in mind that, just as you buy your tickets in advance to save money, in the same way you must do it with the lodging and the car rental. This trick will earn you double because in addition to saving you a good sum of money, you know with security that when you arrive at your destination you will be able to enjoy what you chose and not what is leftover to hotels and rental companies.
Beaches
The beaches in this city are beautiful, transparent and serene. When you arrive the first thing you will find is a very quiet environment. If you arrive tired at the airport I recommend going directly to the hotel to unload your luggage and then to enjoy some water and waves.
Parks
The Everglade is a wetland that due to its appearance has been called "grass river" and due to a slope that exists in Florida, it moves at a daily speed of approximately 1.5 km/h towards the Gulf of Mexico. It is also more than advisable to visit the Sawgrass Recreation Park, where you can take a tour in an airboat and navigate among high pastures getting to know birds and reptiles, especially the fabulous Alligator.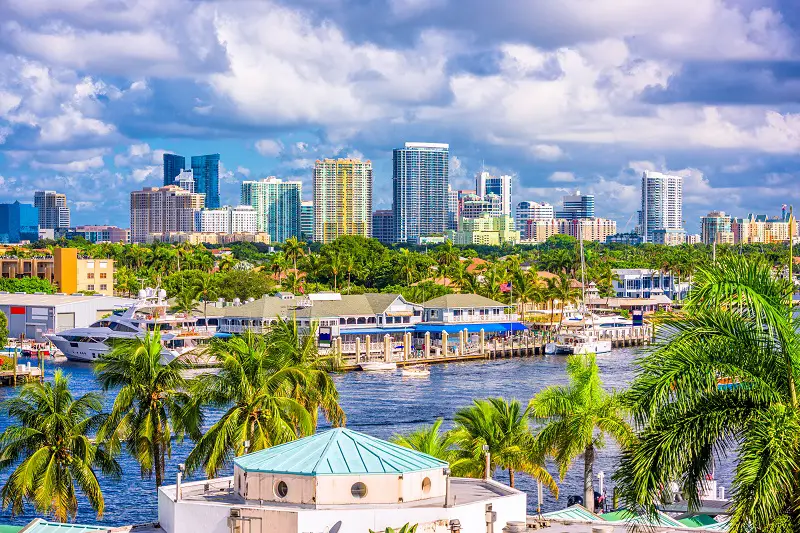 Other entertainment activities
In this city you find great gastronomic variety. Do not leave without tasting different dishes of the world in a part of the city famously known as "the waves", a place that gathers jewelry stores, stores of great designers, galleries and exclusive restaurants on both sides of the street. Another activity that you can not miss, is a visit to the famous houses in water taxi, it is a very quiet walk and guided by a tour guide who is responsible for telling funny stories and presenting the luxurious yachts and mansions of the different celebrities that inhabit the place. In the evenings, if you fancy a few drinks you can visit the area of ​​bars and parties. We recommend the bar that offers a show of mermaids submerged in a pond, it is hard to believe, but that's right, incredible women dance disguised as sirens in the windows of the place.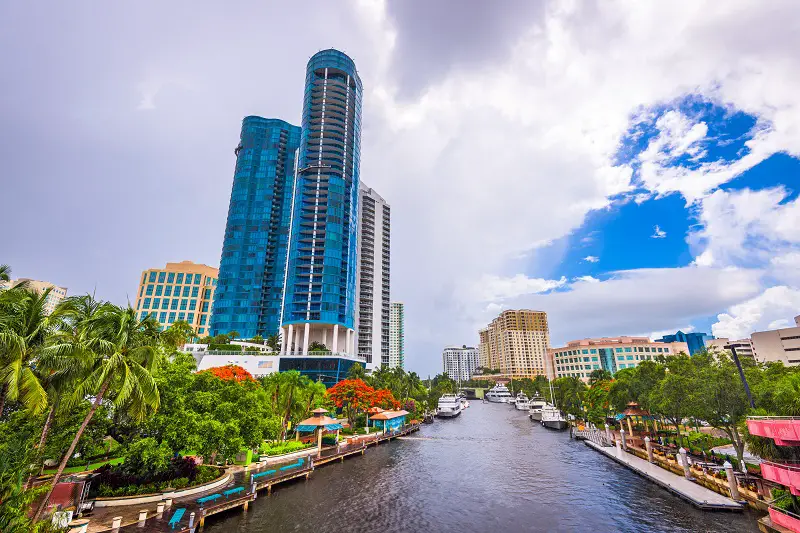 A road trip to Miami
Finally, you might want to head to Miami with your rental car. The spectacular beaches will be waiting for you with the intense smell of the sea. It will surprise you so much that unlike Fort Lauderdale, where you see people on roller skates, in Miami, everyone is moving by car, whether borrowed, owned or rented. The convertible or sports vehicles are the big players, because, as we see them in the movies, they abound in the Ocean Drive with very good sound and beautiful models. It is advisable to take time to buy gifts and souvenirs for family and friends, especially do not miss visiting Dolphin mall, Ross and Marshalls since you may make a good purchase considering that you can find promotions that go from 20% discount up to 60%.
I hope this article has been useful for your trip, if you have any additional advice, you can leave it in the comments.