If you come to the City of the Sun, Miami, it is ideal to plan your trip ahead of time, because the distances are long and there is no time to waste among so many activities and places that can be visited in this American city. Renting a car in Miami is always the recommended option for moving around. However, depending on the area that you'll stay, what you want to do, visit, it may be efficient to use public transportation for part of the trip.
Most travelers plan everything including their means of transport ahead of time, in order to make sure the trip doesn't face any unexpected trouble. Thus, today we're taking a look at the most popular and convenient means of transport in Miami, reviewing their pros and cons, so that you can make an informed choice when you travel.
Uber – Taxis
Uber and similar services are excellent options to move at night, especially if you choose to dine at a restaurant further away from the hotel. Such services work perfectly and are more accessible than the taxi. Then there's the options to take a taxi directly that circulate throughout the city. However, the cars are usually not as good or clean as the Uber alternatives and they can often be more expensive.
Car
The first thing most travelers do is pick up a rental car at the airport. From there they move to go shopping, stroll through more residential neighborhoods such as Coral Gables, Coconut Grove, Key Biscayne or away to Bal Harbor, Fort Lauderdale or adventure. The car is without a doubt the most convenient choice if you want to see and explore the city at your own leisure without having to worry about public transport timetables and without any downtime waiting.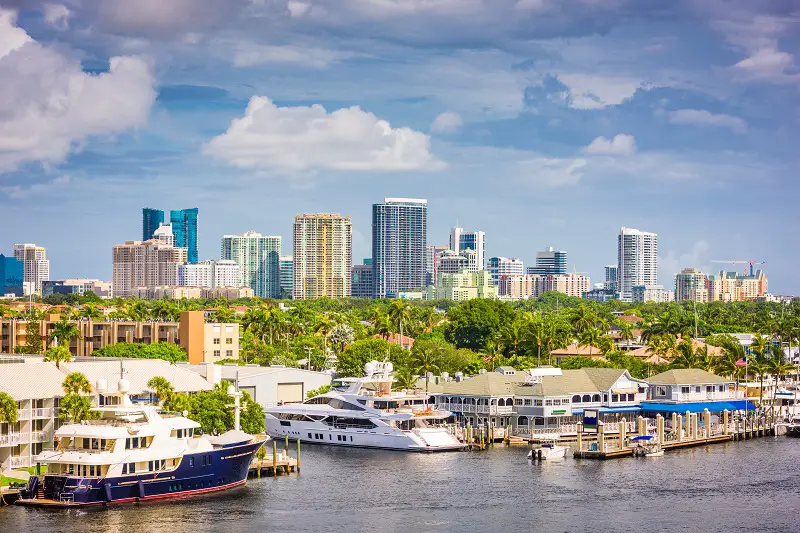 Otherwise travelers can choose from a wide variety of public transport services:
Metromover
It is a free system similar to the tram, it is an excellent option to tour the Downtown and observe the panorama from the heights. It only works during the day and has 23 stations.
Tri-rail
When you want to travel outside the city of Miami, this transport is the right one because it reaches destinations such as the Miami International Airport to the north of West Palm Beach, and avoids losing time stuck in traffic. It offers service from 05:00 a.m. until 12:00 a.m.
Metro Bus
It can be considered the most dependable transport in the city since it works 24 hours a day. Before leaving it is recommended to visit the website of the local government, in order to know the routes and stops. This bus network takes passengers from Miami Beach to downtown Miami.
Citywide Free Trolley
For those who need to move from South Beach Loop, Middle Beach Loop, Collins Express and North Beach Loop, you can make use of these train cars from 06:00 a.m. until 12:00 a.m from Monday to Saturday. On Sundays the tour starts at 08:00 a.m. without any cost.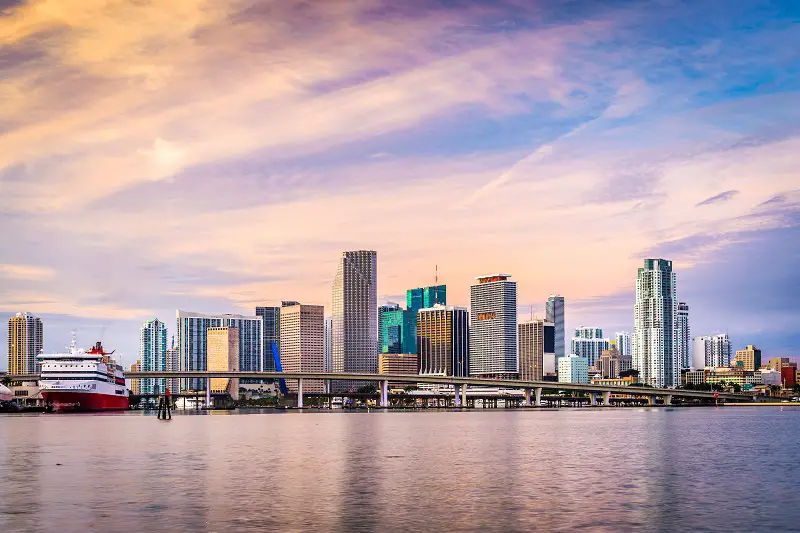 Metrorail
It is made up of two lines – green and orange – and connects the city from north to south. It is ideal for visiting tourist attractions such as Brickell, Coconut Grove, Vizcaya and Downtown. When using the Metrotrail you can travel long distances in a short time. The orange line takes tourists from the MIA airport to Downtown.
Brightline train
The station located in downtown Miami connects the cities of Fort Lauderdale and West Palm Beach. The cost of the ticket on this high-speed train from Miami to West Palm Beach is $ 25 in "Select" class and $ 15 in "Smart" class.
Hopefully we showed you all the best ways to move around in this beautiful city. Don't be overwhelmed and let its beauty seduce you.