The tourist area of Orlando and its surroundings are very beautiful relatively simple to explore. All are practically connected by several transport systems which facilitate moving around without needing a rental car or paying for taxis. Unfortunately some journeys can be tedious, not so much because of their length, but because of the waiting time between buses or (up to 30 minutes) or traffic.
The vast majority of hotels offer Shuttles-Transportation to the most important parks and stores. The pro is that these courtesy buses are free or very low cost. The con is that the schedules to go and return are limited and many times the same bus makes several stops in different hotels.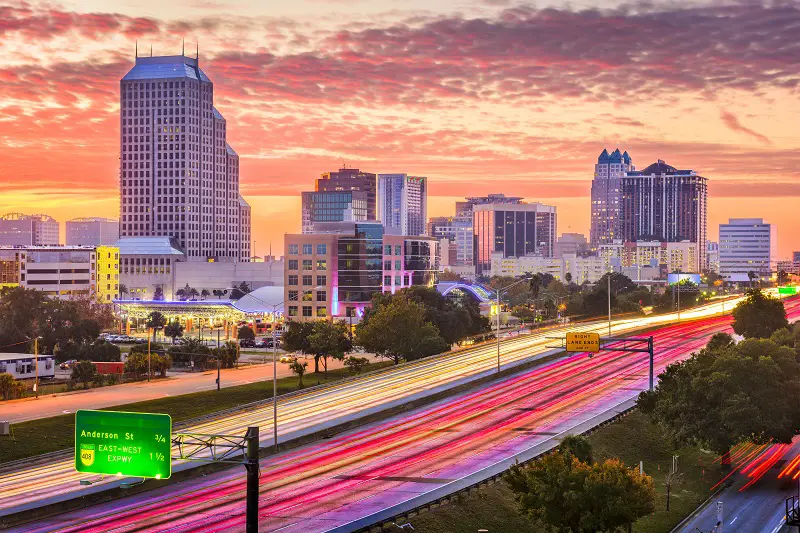 According to yours needs, you have several alternatives and connection possibilities for moving around in Orlando.
Lynx Public Buses
This bus line runs through all of Orlando and its surroundings, reaching all the places of interest by means of one of its lines. You can use your online search engine to know which buses to take. The cost of the ticket is 2 USD per trip and they start their tours approximately from 5:00 AM to midnight.
Public Buses – Trolley
There are 2 nice bus lines that cover almost the entire area of ​​International Drive and Universal Blvd. There are also multiple stops along these avenues, including, hotels, restaurants and various attractions. They work every day from 08:00 am to 10:30 pm. Their cost is 1.25 USD per trip. More economical multi-day passes are available.
– The Red Line starts at the Premium Outlets International Drive.
– The Green line starts in front of the Universal parks.
– Both end at the Premium Outlets Vineland Ave.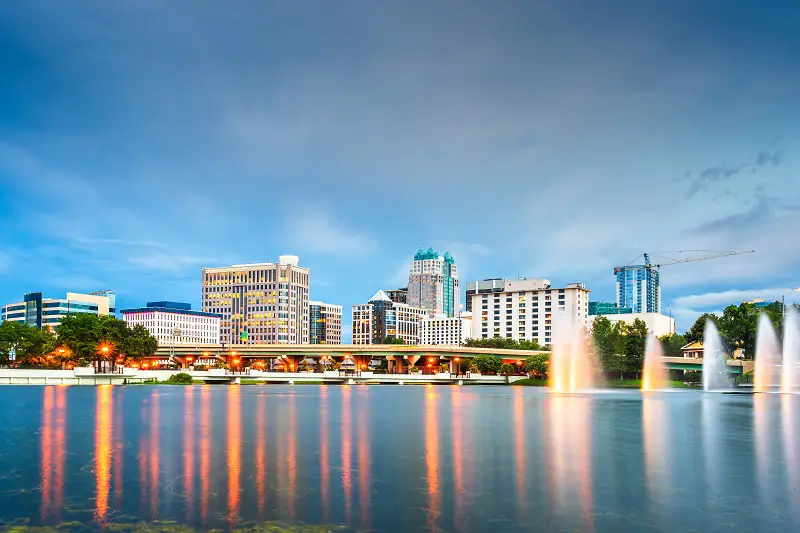 Taxis / Uber and Minibuses (shuttles)
The bus connections between Universal Orlando, International Drive, Outlets, Malls, Seaworld and the Convention Center are quite frequent and practical. Not so much between the above-mentioned destinations and Walt Disney World. That complicates things a bit. As an example to go from Downtown Disney to Universal in Lynx buses it can take more than 2 hours! Maybe in some cases it is more convenient to use Taxis and Shuttles, the cost is higher but you gain in time that you can take advantage of it in the parks.
One of the most recognized companies is MEARS. It provides various Shuttles services throughout Orlando (including within Disney World), also taxis (Yellow Cab) on request. The reception of your hotel will be happy to call for a taxi for you that will pick you up. If you wish you can arrange your return with the same driver that takes you to your destination.
At the door of the big hotels and parks you will find taxis available in quantity. Taxis with a rate clock are preferable (independent taxis do not have them). Taxi services in Orlando are very controlled, but if you wish for more security it is preferable to call a taxi agency to send a car instead of taking one at the stops of the Street.
The option of hiring trips through UBER is also widespread in Orlando. Through its application for phones you can ask for a car and know the rate to pay.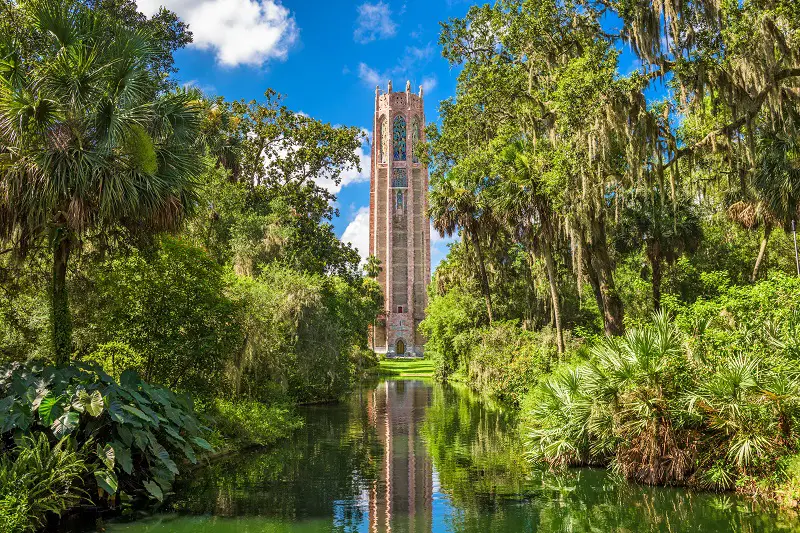 Rent a car
Renting a car in Orlando is a convenience, but also an expense. It depends on your budget and the trips and visits you have planned. However, this expense is often paid once and ends up being convenient, practical and even advantageous.
A simple example:
A family of 4 arrives in Miami, pays 50 usd in a taxi from the airport to their hotel in Miami Beach. The next day they must leave for Orlando. Bus tickets from Miami to Orlando cost 60 USD per person (round trip). They stay in a Disney hotel and take advantage of the use of the internal transport system, but for a couple of days they want to go to the Universal Parks and as they want to go fast and comfortably, they will go by taxi, 40 USD per trip. Another 2 days of shopping at the outlets, another 30/40 USD per trip. Finally they return to Miami. This time they go straight to the airport.
The total costs reaches approximately 600 USD. 
For that kind of money the family could have rented a car for up to 2 weeks or 1 week with all fuel costs, parking and tolls included. Let's not talk about adding more travel expenses like Busch Garden (Tampa), Legoland (Winter Haven) or the Kennedy Space Center (Cape Canaveral). In such trips it can be very more budget friendly to rent a car and also save a lot of downtime during the trip.