With the weather beginning to warm, now is the time to consider this year's vacation plans. Most Americans choose to travel domestically, often to the countries largest cities.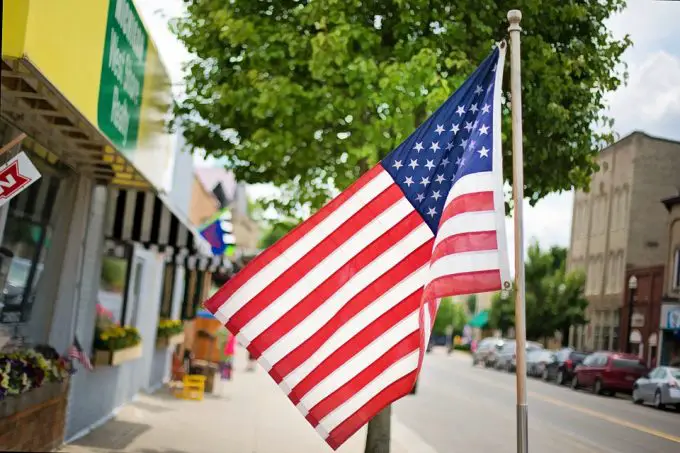 Resort towns also offer many families the perfect getaway from their regular routines. Popular destinations include the likes of Aspen (CO), Key West (FL), and East Hampton (NY). However, there are numerous options away from these well-worn paths.
St. Helena, CA
Most people flocking to California head to either a major city, the coast, or Palm Springs. To truly explore this state, St. Helena offers something arguably better than all of these. Tucked away in the centre of the Napa Valley, this luxurious town is crammed full of 19th century charm. It is also surrounded by some of America's finest vineyards and boasts several Michelin-starred restaurants. Furthermore, it serves as the perfect location to explore the famed Napa Valley.
Eugene, (OR)
If City-breaks are more your thing, this NorthWest destination offers an interesting alternative. A diverse and disarmingly friendly city, Eugene has a thriving arts and culture scene. While not as big or famous as neighboring Portland, it shares many similar qualities. What's more, Eugene is surrounded by some of Oregon's best scenery. This gives you the chance to explore more natural environments through the day and retreat to urban comfort by night.
Little Switzerland, NC
If you're looking to make a break from City life, there are, of course, many places in America worthy of a visit. One of the best kept secrets can be found tucked away in the north western corner of North Carolina. Little Switzerland is a small village community high up in the Blue Ridge Mountains. As it's name suggests, it's natural beauty dotted with wooden log cabins is similar in style to the Alpine European country. Whether your interests lie in hiking, hand crafts or searching for precious stones amongst the areas old mines, your unlikely to be left disappointed.
Pigeon Forge, TN
Tennessee benefits from a rich association with country music. For those looking for this and more, the mountain resort city of Pigeon Forge is a serious option. Home to the Dolly Parton inspired theme park, "Dollywood", tourism is the town's main focus. Beyond the allure of Country music, there are many other things to do in Pigeon Forge. From shopping to car enthusiast attractions, this hidden town in the Smoky Mountains deserves consideration.
Little St. Simons, GA
Many pleasure-seekers aim for the natural beauty offered in Georgia, especially at the likes of Hilton Head. For a closer connection to nature, this small island provides the perfect escape. Similar to Hilton Head, Little St. Simon is a barrier island situated just off the coast. Unlike the former, this 10,000 acres island has remained almost untouched by developers. Indeed, there is only one available lodge for rent within the 7 miles of beaches surrounding this Golden Isle. With a maximum of 32 guests able to stay here, this place offers a unique blend of exclusivity and scenic wonderment.