Southeast Asia has destinations that make your eyes go wide and absorb all its richness in beauty. Travelers often put it on their bucket list of places they need to visit as it offers beautiful nature or so-called paradise.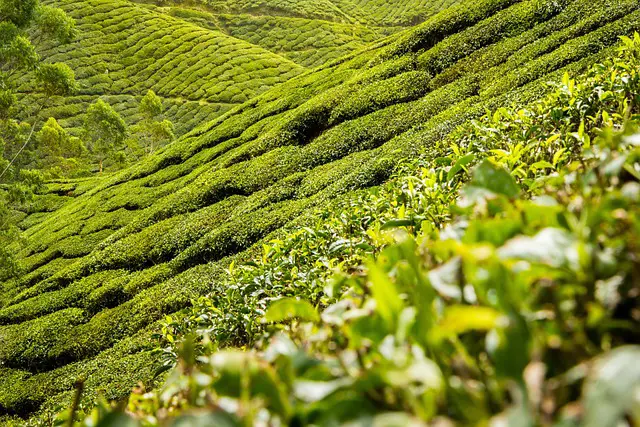 Moreover, Southeast Asia has wonderful beaches, mountains, and impressive urban cities that you could imagine, and exploring would feel like a fantastic adventure for you to be on. The views and buildings in Southeast Asia are eye-catching and splendid, and every part of the place can feel like a perfect photo-op moment. It is an ideal destination for your stunning scenery pictures to impress yourself, your family, and your friends. With that, here are our top five photogenic scenery spots in Southeast Asia that we think are great that you could explore and take stunning photos of!
1. George Town, Malaysia
Malaysia is a country that has a background full of history, with some of the cities and towns having significant meaning to them. George Town is located in Penang, an island with a rich culture behind its architecture as it was there during and after the war. The historical buildings have served a lot over the years, and a sense of appreciation would definitely wave over you. This will result in the pictures you take not only looking pretty, but they will have meaning, as it is enriched with the history you can later share with everyone.
Moreover, George Town is famous for the street art surrounding its buildings. It is the perfect place to take pictures of the art on the crumbling heritage walls. You would eventually stumble upon the street art at every turn, so you better get your cameras ready to take artistic scenery photos here.
If you want a picture with a nostalgic and old feel, a Polaroid camera is highly recommended as the color scheme suits the view. The texture of the photos also gives it more character and contrasts nicely with the historical buildings.
2.  Grand Palace, Thailand
The Grand Palace is a beautiful and majestic-looking building located in the heart of Bangkok, Thailand, where the King of Siam resided. A temple called "Wat Phra Kaew" or "The Temple of Emerald Buddha" is also included in the complex. The palace grounds are enormous, with many pavilions and different architectures within the compound, so every part of the place is excellent for scenery pictures. The design and intricacy are magnificent as gold details are used in various areas, such as the roof and the lining of the buildings, giving off the royalty feel as soon as you step in. Needless to say, the building is splendid in all its glory.
You can take photos of the beautiful statues and the art in the area. The shot will look incredible with breathtaking designs and enriched with history. However, keep in mind that it will be hot when you visit, so sun protection such as Cetaphil sunscreen will protect your skin and not feel dry as it is essential to apply sun protection to avoid any unwanted sun damage. Once you have your SPF, it's time to capture those memories and not forget to explore the palace entirely.
3. Gili Islands, Indonesia
Gili Islands is your place if you want to be surrounded by beautiful clear blue waters. Located northwest of Lombok, Indonesia, it is a paradise you don't want to miss out on. It consists of three small islands and is a tourist attraction as there are enjoyable activities you can participate in, such as a tour of the island with a fast boat, various water activities such as snorkeling, and much more. Additionally, you will enjoy the coral reefs and white sand while living your best relaxing getaway.
If you are wary of carrying your camera with you around the water, bringing a phone is a smart decision as you can put it in a waterproof case. Xiaomi phones have camera features that produce great scenery photos with only a small device suitable when traveling on this island.
The scenery is unbeatable as the turquoise water, sunlight, and tropical vibes make for such a beautiful photo. You can go sightseeing and snap anything that looks just as aesthetic because everywhere you walk is worth taking a picture of.
4. Makati, The Philippines
If you are looking for urban scenery with modern skyscrapers, then traveling to Makati in the Philippines is the right choice. The city exudes the hustle and bustle of life, making this the model of your photography is a great choice. It is definitely different than taking pictures of nature as you are not only taking photos of the architecture, but you can also capture the art of street-photography style. Other than that, Makati is also famous for its multicultural atmosphere, so you can enjoy exploring the richness of culture in the town.
If you prefer night photography, the nightlife of Makati is where you want to be, as the lights are colorful and vibrant. The photography looks fantastic due to the buildings lighting up, and you can be creative with how you want your pictures to look. You can test around with different settings on your camera to have detailed skyline shots justice. Also, the urban location gives you plenty of options to be adventurous and test out your photography style.
5. Vang Vieng, Laos
Finding an oasis sounds really indulgent, and Vang Vieng is a place where you are surrounded by lush greenery and stunning mountains. It is a small town in Laos where you can enjoy the remote and peaceful surroundings with visible clouds in the sky. You can take a hike around the limestone mountains, explore the caves within the area, and continue your journey toward the waterfalls. In such a beautiful area, the photos taken will just be phenomenal!
It used to be a party town, but now it is a sanctuary for you to travel and experience your own journey. You can do various activities, such as kayaking on the lake, hiking, enjoying the small town, and understanding the culture. Photography will be centered around nature; during sunset, it will give the pictures a beautiful scenery glow. So, if you want magical photos of nature, pack your bags and head on to Vang Vieng!
There are so many things Southeast Asia destinations have to offer, from beautiful greenery, clear blue water, and fascinating cities, which you can definitely take your pick. The scenery shots you take will remind you how unique these places are and all the fun you had while experiencing them. When traveling, you would pick up many things along the way, acknowledge everything that happened and make it your closest memories. So, enjoy your trip and stay safe!