As a business owner, you've done your homework in conducting detailed market research. You've identified your market and target audience, crafted your unique selling point, and developed just the right product. You survived the most difficult first few years, and the business is breaking even. Then all of a sudden, a consumer is suing your company about a counterfeit product that looks like yours.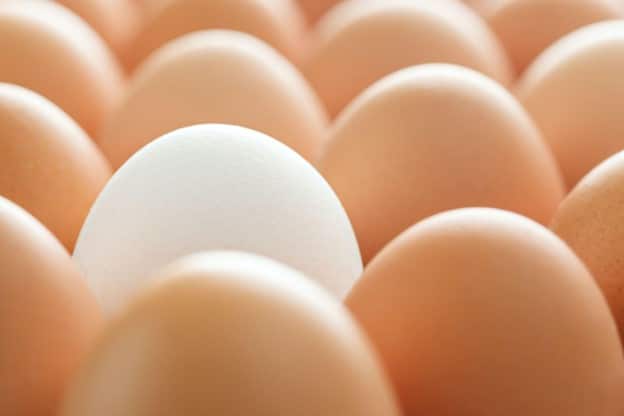 Counterfeit activities are gradually becoming a concern over the past few years. The rapid development of e-commerce facilitating the sales of consumer goods has increased the sales of counterfeit goods.
A recent report by the Organization for Economic Cooperation and Development (OECD) shows that it now accounts for 3.3 percent of global trade. If you don't take active steps to combat counterfeiting, your business might feel the impact soon.
A Deadly Affair
Beyond the risk of being sued by an aggrieved customer who thinks they bought your product and expects you to take responsibility, your brand reputation is taking a hit. Counterfeiting ruins customers' trust and loyalty to a particular brand. When a third party makes knock-offs of your product, it affects your sales and profit margin in the long run. Such knowledge can affect future investments and partnerships and increase the production cost.
Beyond the marketing implications, counterfeiting also carries some health and safety hazards. Substandard chemicals and poorly wired electronic goods could have a more deadly effect on consumers. It eats into the revenues of organizations and increases product liability claims. Here are ways businesses can combat counterfeiting attempts.
Register Your Trademark
One way to combat counterfeiting is to register your product duly. Registering your trademark shields your brand name and your product. It is the first and the most important step to saving yourself against litigation. Also, ensure to register with U.S. customs, as they're tasked with combating and handling counterfeit goods.
Your business is a brand and an investment you've poured time and energy into. Registering your trademark shows you understand that and gives you nationwide credibility. A trademark grants you more control over your brand and shields you from infringement. Registering with the United States Patent and Trademark Office (USPTO) gives you some leverage to grow your business without fear of contradiction across the U.S.
Your trademark is a valuable asset whose stocks increase as your brand does. If you decide to sell your startup, a registered trademark increases its worth. A unique trademark, which is memorable, can help your audience find you amid the competition. Custom holographic stickers are a good way to increase brand awareness and keep the trademark recognizable.
Register for Trademark Protection Across Countries
It is also a smart move to register your trademark in countries where you do or hope to do business soon. If you export your products to other countries or buy supplies from there, consider protecting your trademarks in those areas. So vendors don't steal and implement your idea. Or possibly cause you problems by producing inferior quality in your name.
Trademark across countries gives you international credibility and visibility. An international trademark exposes you to more opportunities and increases your market reach. If you sell online and reach a global audience, having an international trademark protects your brand from being used to manipulate customers. If you're involved in international commerce, a registered trademark will prevent third parties from taking advantage of you.
Educate Your Consumers
Your consumers are stakeholders who first bear the brunt of counterfeit products. They are also key allies in the fight against counterfeits. It is important to have sensitization campaigns that highlight product differences and the dangers of counterfeits. This will help customers be on the lookout and pay extra attention to scrutinizing products before purchase.
Organizations need to invest a certain amount in educating their customers on how to identify unauthorized sources and steps to take when they identify fake products. Brands can also devise a verification means by which consumers can tell their products from counterfeit. Companies can provide a harmonized and standardized coding system that consumers can scan to determine the product's quality.
Leverage Technology
Businesses can use technology to their advantage to combat counterfeiting. Software and artificial intelligence solutions can help detect where fake products surface online. Another thing businesses can do is to use image recognition to determine infringements. Organizations can set up the software to scan the internet for counterfeit images and automate the takedown process.
Radio Frequency Identification allows brands to label various products virtually with more discretion. This also allows for automatic tracking and inventory control. Brands can also leverage smartphone applications to track and identify counterfeiters. Retailers can use a Unique Product Identifier on their product package.
Be Proactive
Counterfeiters are getting smarter by the day. You should find ways to stay ahead of the threat. Registering your trademark will give you the much-needed foothold. Spreading your trademark tentacles across countries prevents the theft of ideas and gives you access to a broader audience.
Educating your audience makes them more knowledgeable and reduces the probability of counterfeiters luring them. The faster you implement these ideas, the better your chances of combating counterfeiting. Don't wait till counterfeiters breathe down on your products.