Moving out is an exciting time because you're starting a new chapter in life. Just because you are moving out, doesn't mean that you shouldn't still be careful about how you treat your home and the valuable items inside of it. These are some of the most important things that you should check before moving out.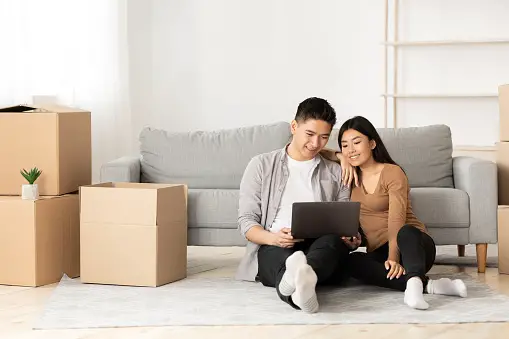 Check Each Room
Before you vacate your apartment, check the condition of each room. Are there any damages to the walls? Is there a missing light fixture in the kitchen? Or cracks on the floor tiles in your bathroom? 
Make sure that you take photos of everything that needs to be repaired. If you see that there are damages that must be fixed, inform your landlord about it so he can assess the damage before you move out. You will also want to check the rooms to make sure you have not forgotten any of your property. Check your moving checklist to be sure that you did not forget anything.
Make Sure the House is Secure
Are you moving out? Making sure that the house is secure is something that should be done. Make sure the locks are still working and if not have them fixed or changed. Check to make sure that all of your windows and doors have locks on them. An easy way to do this is by inserting a paperclip into the door hinge. 
If you can easily open and close the door then you should spend some time ensuring that it is sealed properly. Make sure that there aren't any holes in the yard where someone could climb in or out of it. These are just some ways to keep your home safe before you move out of it.
Check the Thermostat
Depending on the season of the year, ensure that the temperature of the house is set so that it does not freeze in the winter or roast in the summer. Likewise, you don't want the new owners to receive an incredibly high heating bill in mid-July, because you mistakenly left the heat on. 
To stop frozen pipes, in winter, ensure the water is turned off if the house remains empty for a while. Some may see it as unimportant, but it is a crucial item on this checklist – especially if you want to live a good impression on the new owners of the apartment or your building manager. Check with your real estate agent or landlord; they usually take care of this for potential tenants or owners.
Remove and Dispose of All Garbage
There are numerous "items" that many of us neglect to throw out before moving out of our apartments. We just declutter, pack up and hope for the best. This isn't a great idea. Just because you've moved to a new place doesn't mean you don't have responsibilities left behind at your old place. 
Check that you have collected and removed all of the remaining garbage that was left behind in the apartment. Check the basement, cupboards, attic, and everything else. If there are things you cannot dispose of yourself (like a washing machine), ask your friend to come and help you.
Last-Minute Cleaning
The time has come to move out of your apartment. You're excited to finally get rid of the stuff that you don't need, but also a bit concerned about the condition of the place you're moving out of. Having a clean apartment is important for you and your landlord. A little attention and focus on the cleaning and maintenance of your apartment can make a huge difference when you move out and it generally says a lot about you being responsible.
Leave All Keys Behind
When you have moved out, you should always leave all the keys behind. This keeps the transition smooth and simple for both you and your landlord. Some states impose specific laws requiring tenants to return their keys to their landlords. It is also a matter of courtesy to do this; the landlord might need access to your home in case they want to show it to prospective tenants or perform regular maintenance on the property. 
Leave a Note
While this may not seem "so important" or necessary, it is a nice touch to leave a note for the new homeowner. In this note could be just you welcoming them, or leaving some last-minute instructions like how to wriggle the other entrance so it opens, or when the next garbage day might be. 
Key Takeaways
A few important things that you can do are to make use of checklists, create a list of every single item in your apartment and each room, as well as take photographs and record the condition of everything before you move out. The more organized you are with the exit inspection, the less likely you will have issues with the landlord or need to be troubled while you are settling into your new home.