While the common misconception is that gambling is all about turning a profit, the reality is that it is more about the entertainment and thrill of playing than anything else. Whether you win or lose, there is no denying that playing a game of luck is enjoyable.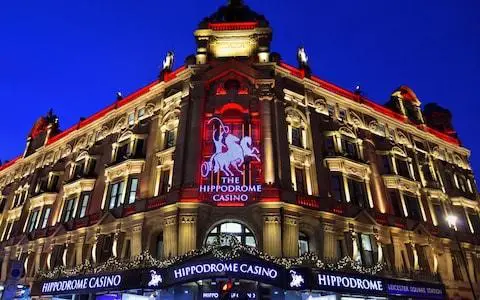 Aside from the fun of playing, the massive gambling industry has generated many weird and wonderful tales over the years. While some of these are merely legends, others are factual and show just how wacky the pastime can be.
Below, we've gathered seven fun facts about the gambling industry and casinos you may not know.
1. The world's once-largest slot machine has 25.6 billion possible combinations.
Titled Super Big Bertha, this slot is located at Horseshoe Las Vegas (formerly Bally's Casino) in Las Vegas. Receiving the honor of being the world's largest slot machine in 1950, the machine stands eight feet high and is six-and-a-half feet wide. It also features eight reels that each hold 20 symbols.
These expansive reels mean that the slot, which offers a maximum jackpot of $1 million, has 25.6 possible combinations. Doing the mathematics, experts estimated that it would require at least 15 billion spins to hit the jackpot. However, in 2001, a Canadian resident proved this wrong by hitting the jackpot.
While it is no longer the biggest machine, as The Queen's Machine has since dethroned it, Super Big Bertha is still widely regarded as one of the most impressive slots ever created.
2. Slot machines did not use to give money as winnings.
Due to prohibitions on gambling in the early 1880s, casinos weren't available to players, and most slot machines were offered in bars. However, they weren't allowed to provide cash as prizes, as that would make them illegal.
To get around this, slots offered tokens that could be exchanged for free drinks or cigars. At a point, even this was amended so that they would instead provide fruit-flavored gum as prizes—which is why fruit is such a popular symbol on slots even today.
Only towards the end of the 1880s did reforms in gambling laws occur, and slots were legally allowed to dispense coins whenever a player won.
3. Casino was originally never meant to refer to a gambling house.
Derived from the Italian word casa, the word casino was coined in Italy as referring to a small villa or summerhouse. The nickname was used to refer to a place that was used for entertainment purposes, similar to vacation homes today.
However, with organized gambling entering Venice in 1638, these places of entertainment were soon linked to places to relax and have fun and where one could go to enjoy betting or games of chance. As such, the word was often used to identify a place for gambling.
However, this meaning didn't immediately catch on. It was only at the end of the 19th century that the casino began being widely used to refer to a public entertainment space that offered gambling. Today, of course, the word is synonymous with gambling.
4. Online casinos are almost as old as the internet itself.
Most experts agree that the modern internet (as we have it today) was first commercially available in 1991. Amazingly, the first recorded online casino is just three years younger, having launched in 1994.
Called the Gaming Club, the site was launched by famed casino game developer Microgaming. Offering games developed by the studio, the site allowed players to experience very clunky and rudimentary casino games. However, much speculation surrounds the site, with evidence pointing to the fact that the casino operated under a different domain until 1998.
Despite how terrible the casino was compared to today's standards and whether or not the site was on a domain of the same name, Microgaming was clearly onto a winning idea. Just one year later, in 1995, a new online casino was launched by Cryptologic. Since then, online casinos have exploded and now form part of a multi-billion-dollar industry.
5. The world's smallest casino was in the back of a London taxi.
A small backroom or even a makeshift gaming hut is no match for a London taxi when it comes to claiming the title of the world's smallest casino. Operated by Grosvenor's Casino Group in the UK, this mobile casino was literally built into the backseat of a classic black cab.
The casino was launched as part of a Play Your Way promotion featuring a poker table with a dealer who faces the back, a beer fridge under the table, and even a TV that displays sporting events. The promotion was to advertise the upcoming season of sporting events.
While the casino was retired in mid-2016, it has yet to be beaten in terms of tiny gambling spaces. It is also revered for donating any cab fees it accumulated to charitable efforts.
6. The largest casino in the world isn't in Las Vegas.
Located in Thackerville, Oklahoma, WinStar World Casino and Resort is the largest casino on the planet. It occupies over 600,000 square feet and offers incredible gambling options.
Housing over almost 10,000 slot machines, 100 table games across nine gaming plazas, and a poker room that can accommodate over 55 players, the casino has something for everyone. The largest casino of Canada, Casino Niagara in Ontario, is only 95,000 sq. ft.
And, while many claim that the Venetian in Macau is bigger (covering more than 10,500,000 square feet), WinStar still retains the title in terms of actual gaming floor space.
7. "Slot machine" is not a universal term.
While slots are the most popular form of gambling anywhere in the world, they are not always referred to in the same way. They are mostly called slots, slot machines, or even one-arm bandits in the US.
However, other locations have unique names for the popular form of gaming. In the UK, they are called fruit machines, and Scottish residents know them as puggies. Further south, Australians and New Zealand residents affectionately refer to them as pokies.