There is nothing like sitting back in an armchair or on a porch swing, puffing on a cigar, and feeling its rich flavors take over your senses. However, in order to fully enjoy a cigar, there are some essentials every cigar lover should have. If you are an experienced smoker looking to expand your collection, here are some things every cigar lover should own.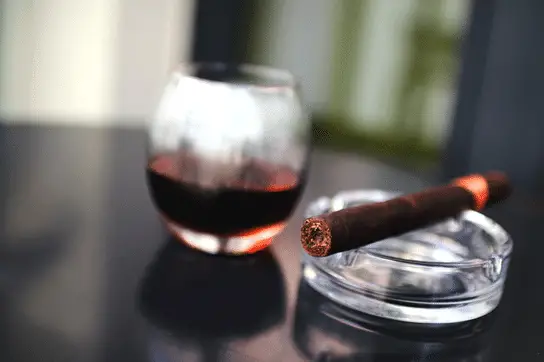 1) A Quality Lighter
Every cigar lover should have a quality lighter. Even though many cigar smokers enjoy the ritual of lighting their cigars with wooden matches, a quality lighter is much more convenient. There are plenty of designs, colors, and styles, but it is important to find a quality one like a Xigar lighter is. You can also make a personalized lighter with engraving to make it one of a kind and add an extra touch of class.
2) A Pack Of Cuban Cigars
For many cigar lovers, it is tradition to smoke a Cuban cigar on special occasions. Whatever the occasion may be, there are plenty of options to choose from. Cuban cigars are known for their flavor, aroma, and quality, and every cigar lover should have at least one pack of Cuban cigars in their collection. 
3) A Cigar Cutter
It is important to have a cigar cutter that can clip the cap off of your cigars. Clipping the cap allows you to draw the smoke without tearing the wrapper and, if done correctly, can enhance flavors. There are many different types of cutters, so it is important to find the one that suits your needs.
4) A Cigar Humidor
A cigar humidor is a necessity for every cigar lover. It allows you to keep your cigars fresh and from getting dried out. There are also portable humidors that you can keep in your car or briefcase. This is great for on-the-go cigar smokers who want their cigars to be fresh at all times. There are many different kinds of styles and designs that a cigar smoker can select from when choosing a cigar humidor.
5) A Car Ashtray
Isn't it convenient to have an ashtray in the car when you are on a road trip or just going out for a drive? It isn't safe to flick your ashes on the ground, so having a portable cigar ashtray is essential. They're small and fit right into your cup holder so that you can enjoy a nice cigar whenever you want.
6) A Cigar Travel Set
The cigar travel set is a convenient way to take your cigars with you wherever you go. It includes a small humidifier that will keep the humidity perfect, as well as a cigar ashtray and cutter. A travel set can also contain a lighter and some matches. 
7) A Cigar Case
A cigar case is perfect for storing your cigars and keeping them fresh. It is ideal for taking your cigars on the go and keeping them safe from breaking. There are many different kinds of cases that a cigar smoker can choose from, including more traditional designs such as leather or metal ones, as well as more modern solutions.
8) An Essential Oil Humidifier
Essential oils are used to moisten cigar humidors and will increase the freshness of your cigars. By using an essential oil humidifier, you will also be improving the taste of your cigars. For many cigar lovers, it is a game-changer. There are different kinds of oils available, such as cedar, orange, and cinnamon.
9) A Cigar Punch
A cigar punch is a great addition to any cigar collection. It will cut through the cap of your cigars so that you can enjoy them without having to cut them with a cutter. There are many different types of punches available, but it is important to find one that suits your needs and preferences.
Cigars have been around for centuries and are a popular social activity. This is because cigars offer an experience that other tobacco products can't. For those who enjoy cigars, there are plenty of things that every cigar lover should own in order to make the experience as enjoyable as possible. You don't need many items in order to enjoy your favorite smoke; just a good lighter, cutter, pack of Cuban cigars, humidor, car ashtray, travel set case, as well as essential oils or an oil humidifier will suffice. These essentials allow you to enjoy your cigars to the fullest extent possible. We hope that this article has been helpful and that you now have a better idea as to what things every cigar lover should own.