Spooky season is upon us, and it's time to celebrate. This time of year offers a sense of nostalgia and fun for many people, invoking love for creativity and the cooler fall weather. While Halloween is just one night per year, there's plenty of seasonal activities to extend the fun. Halloween costumes and party accessories can make the party full of fun.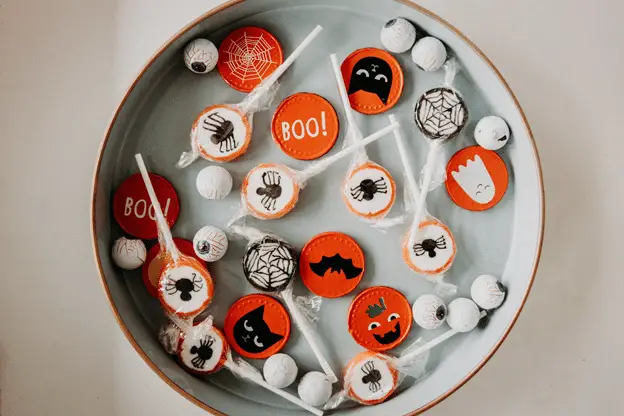 Here are seven awesome Halloween activities to celebrate the spooky season.
Make a Wreath
Halloween wasn't always about costumes and trick-or-treating. In Pagan times, Halloween was known as Samhain and was similar to New Year's Eve. The final day of October marked the end of the harvest season and the beginning of the long, dark winter. Keep in mind that this was well before heat pumps and Netflix; those nights were well and truly dark.
According to the experts at Wicca Academy, crafting a wreath is a fantastic way to celebrate the end of the harvest season. Incorporate leaves, grains, and seasonal vegetables (like gourds and corn) to create a beautiful seasonal decoration. This craft is an excellent option for those who like to decorate for Halloween but prefer more rustic, symbolic decor rather than plastic vampires and fake cobwebs.
Share Spooky Stories
Bonfires are another traditional Halloween practice that's fallen by the wayside in our modern times. If possible, have a small bonfire and ask everyone in attendance to bring forth their favorite spooky story. This story could be something they've read or something they've written.
For a modern approach, invite everyone in your network to a spooky story exchange. Ask your friends to share a creative story, poem, or craft in the days leading up to Halloween, then post them on the 31st for everyone to enjoy.
Do a Scary Scavenger Hunt
It's always amazing to see what other people do to decorate for Halloween. Grab some hot apple cider and take a stroll around your neighborhood to do a scary scavenger hunt.
You can get Halloween scavenger hunt templates online or create something unique. Look for some of the classics such as happy pumpkins, scary pumpkins, etc. You can also add in a few harder-to-find elements, like the recently famous 12-foot skeleton decoration.
Make Some Magic Potions
Science meets magic with some fun home potion concoctions. This activity is great for kids and combines learning and fun. Get your materials and see how things blend, bubble, and burst when put together. You can also keep things simple by having your kids find materials around the yard to mix in a pretend potion, engaging their creative side.
Adults can also partake in this fun activity with a bit of Halloween-themed mixology. Make some spooky cocktails and call it a party.
Have a Halloween Candy Hunt
If you're not comfortable with trick-or-treating in your area this fall, consider having an at-home Halloween candy hunt. Set this up like an Easter egg hunt, invite who you're comfortable with, and have your kids scour the yard for treats.
Have a Black Light Painting Party
Painting parties have become a fun event in recent years. Make this experience spooky by using black lights and brightly colored paints for your concoctions. You can set up a black light studio at home with a few lamps, curtains, and black light bulbs.
Offer templates that people can follow if they don't feel creative or artistic—it's all about the fun, anyway.
Have a Halloween Movie Marathon
Finally, put together a char-spookerie board and enjoy a marathon of your favorite Halloween movies at home. You can choose kid-friendly films, a collection of classic slasher flicks, or try a few modern horror gems. This activity is a great low-budget option that lets you dress in your favorite costume of all: pajamas.
With these spooky season activities, you can extend the joy and excitement of Halloween.