Have you always fancied whooshing down freshly-powdered slopes on a set of skis as the sun sparkles high in the sky?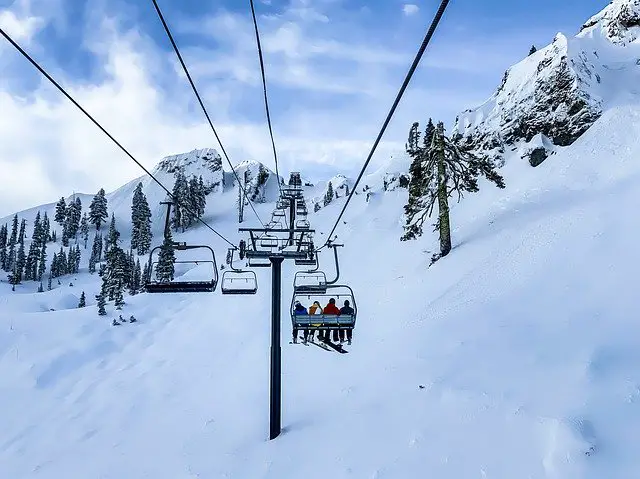 Or perhaps pulling off a stunning snowboard trick while people look on in awe is more your bag?
If you've never tried snowsports, they might be slightly trickier to perfect than you imagine, but that doesn't mean they're not accessible to beginners of all ages.
And since your summer holiday plans are probably stymied thanks to wider world events, now might be the ideal time to prep for your first snow holiday for this winter.
To help you get started, here are our top three tips for first time snowsports travellers.
Join Snow-Camp
If you're a young person looking to take your first tentative steps onto a ski slope, then perhaps joining Snow-Camp could be a good idea?
This cracking charity was founded by London youth worker Dan Charlish in 2003, who wanted to start a programme that allowed young people who wouldn't usually consider snowsports to experience their life-changing power.
If you're eligible, you'll learn transferrable life skills as well as technical skills for the slopes at a range of indoor locations across the UK and, with the right attitude and aptitude, it's even possible to progress to becoming an instructor.
Ski indoors
In normal circustmances you can ski on real snow in Scotland (provided the weather has delivered the frozen goods), but indoor ski slopes across the UK also offer you the chance to find your feet as a novice skier or snowboarder. It's worth trying them before paying for a holiday abroad that allows you to pursue your newfound passion.
There are indoor ski facilities everywhere from Cardiff to Glasgow and Lancashire to Suffolk, most of them cater to people of all levels of proficiency and some even have snowboarding half-pipes and toboggan runs as well as traditional ski slopes.
If you fancy giving indoor snowsports a try, take a look at this inews list of Britain's best ski slopes.
Ski package holidays
Once you're free to travel and have build up your confidence, arranging a package holiday can provide peace of mind for anyone that's new to ski and apres-ski culture.
Booking a ski package with Erna Low or a similar specialist means you'll get the best advice on choosing a suitable resort in a well-known region like the French Alps, where accommodation, equipment hire and ski passes and even instruction can be included.
You can test out your skills on nursery and intermediate slopes during the day and enjoy the apres-ski ambience in the evening, where you'll bond with new friends in the snowsports community over a beer or hot chocolate.
Follow these three tips and your first snowsports holiday will be safe, fun and fulfilling – what more could you want?
That's the end of our list! Share your own snowsports tips for novices in