Boxing is one of the world's oldest and most popular sports. Unlike other athletic pastimes, such as American football or cricket, boxing tends to transcend the boundaries of language and culture. Competitors come from all over the world to represent their own unique style. Boxing, compared to its counterparts, it's a globally unifying sport—despite all the grit.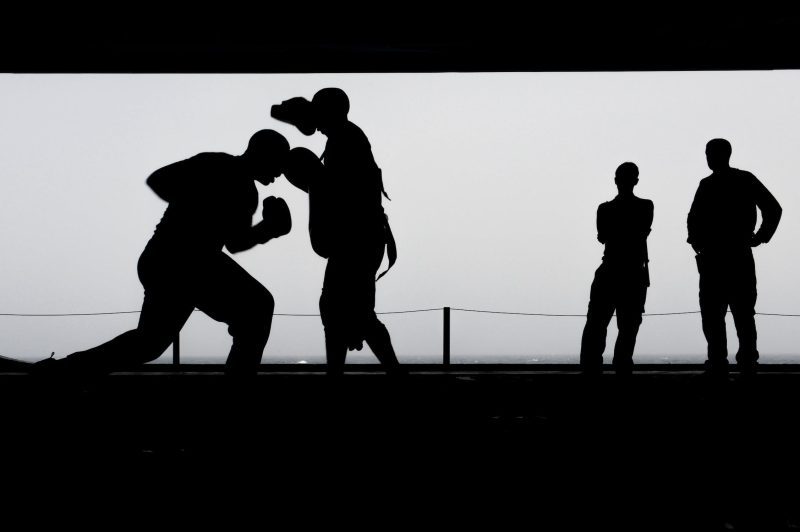 And if there's one absolutely clear capital of boxing, it's Las Vegas, Nevada. The city was originally built with casino resorts in mind, but title fights and pay-per-view events proved to pair well with games like poker. When MMA took off and the UFC took hold in the 90s, Vegas had cemented itself as a mecca for major events in both boxing and mixed martial arts.
Given the city's propensity for hosting no-holds-barred, all-out entertainment events of all stripes, this is unlikely to change. However, that doesn't mean other cities have turned away from boxing. Let's cover some of the world's greatest modern and historical boxing destinations. First up: Atlantic City.
Atlantic City, USA
Before bigwigs in Hollywood conceived of Las Vegas, New Jersey's Atlantic City was the country's capital for boxing—and even casinos. During the 1920s, it hosted dozens of major bouts. However, a dip in popularity and economically hard times transformed the Boardwalk for the worse—but that didn't keep boxing out of the seaside town.
During the 1980s and 90s, major fights were hosted in AC, including some of Mike Tyson's toughest battles, like his bout against Michael Spinks in 1988. After another dip in the 2000s, AC has once again become a popular destination for travelers and boxing fans. Today, along with major fights and top casinos, visitors can also enjoy some of the best online casinos that New Jersey has to offer—straight from a laptop or mobile device, thanks to a continued revamp of the legislation in the state.
Tokyo, Japan
Though it might not be well-known as a boxing nation, Japan has been producing quality fighters for well over a century. In fact, British and American influence helped popularize the sport alongside others like football and baseball. As early as the 1960s, Japanese boxers were taking home Olympic medals for their efforts.
However, it wasn't until the 1990s that MMA and boxing blew up in Tokyo and put the Tokyo Dome on the map. This location hosted dozens of high-quality fights, including Buster Douglas's underdog knockout against Mike Tyson in 1990. In 2002, the Dome hosted the world's largest MMA crowd in history with 91,000 spectators.
London, England
Vegas might take the cake as the world's certified boxing capital, but London, England has a much more storied history of hosting fights. In fact, the city helped lay out the modern infrastructure for boxing—beginning back with its bare-knuckle prizefighting of the 16th century. Over the next hundred years, Londoner rules began to set industry standards regarding the sport.
But London's participation hasn't been solely historical. Back in 2016, the O2 Arena hosted an MMA bout between Anderson Silva and Michael Bisping. Bisping ended up winning by decision, solidifying his place as an English legend.
Other Notable Locations
So far, we've outlined three outstanding boxing capitals on three different continents. But, as we mentioned above, this is just the tip of the iceberg considering the sport's global reach. In addition to those listed above, these cities are also known for hosting major boxing (or MMA) fights:
Mexico City, Mexico
New York, USA
Miami, USA
Manila, Philippines
Melbourne, Australia