Situated in the intersection of the Northeastern and Mid-Atlantic regions of the United States, Pennsylvania stands out as a captivating tapestry of vibrant urban centers, time-honored historical landmarks, and breathtaking natural landscapes. Known as the Keystone State, Pennsylvania boasts a rich historical legacy and a myriad of diverse attractions. This unique combination ensures that travelers are treated to unparalleled experiences, many of which are exclusive to this remarkable state. For those contemplating an exploration, here are eight exceptional vacation suggestions to consider during your Pennsylvania journey.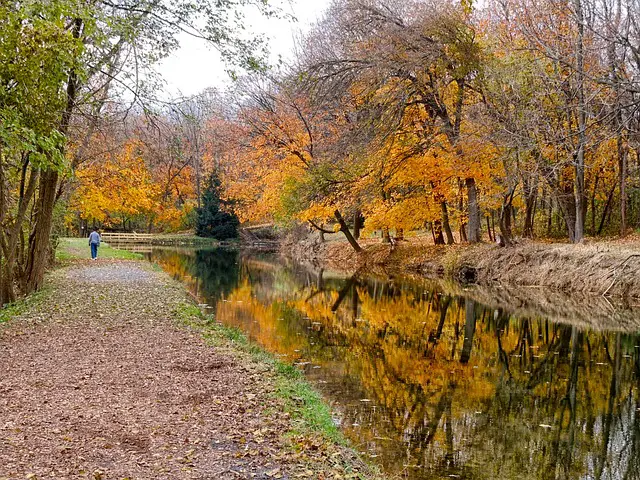 Historic Gettysburg
Gettysburg, a town forever etched in the annals of American history, was the backdrop for the Civil War's most significant battle. The Gettysburg National Military Park not only educates visitors about the events and their importance but also evokes a palpable sense of reverence for the lives lost. A not-to-miss experience is the nighttime ghost tour, where guides share eerie tales of the battle's aftermath, creating a haunting yet captivating adventure.
Punxsutawney Phil's Prediction Day
Every February 2nd, the eyes of the United States converge on a quaint town in Pennsylvania, waiting for Punxsutawney Phil, the renowned groundhog, to present his much-anticipated weather prediction. However, this occasion is not solely about his prognostication. Beyond that, the town transforms into a lively hub filled with melodious music, delectable food stalls, vibrant parades, and engaging games. This celebration offers attendees a genuine glimpse into a distinctive American cultural tradition.
Harrah's Philadelphia: Casino Excitement and More
Harrah's Philadelphia isn't just a casino; it's an entertainment mecca. Renowned for thrilling harness racing and an unmatched array of table games, it's a gambler's paradise in the heart of Pennsylvania. Dive into blackjack, roulette, and more in the region's largest collection. Plus, with the rise of online gambling in Pennsylvania, Harrah's offers a top-tier online casino experience. Beyond gaming, savor live music and delectable dining, making every visit unforgettable.
The Amish Experience in Lancaster County
Lancaster County offers a serene escape from the rush of modern life. Here, the Amish community thrives, living life much as their ancestors did centuries ago. The clip-clop of horse-drawn buggies and sprawling farmsteads paint a tranquil picture. For an immersive experience, travelers can take a buggy ride or even arrange to dine in an Amish home, tasting homemade dishes and learning about their rich culture and traditions.
Urban Exploration in Pittsburgh
Once a steel stronghold, Pittsburgh has transformed into a vibrant city known for its arts, education, and tech. The cityscape, punctuated by the confluence of three rivers and iconic bridges, is a sight to behold. The Andy Warhol Museum, dedicated to the Pittsburgh-born artist, offers a deep dive into pop art, while adventurous souls can kayak the rivers, getting a waterside view of the city.
Hershey: The Sweetest Place on Earth
For confectionery enthusiasts, the town of Hershey stands as a veritable paradise. Recognized globally as the originating place of the iconic Hershey's Chocolate, this enchanting locale is deeply rooted in a rich chocolate culture. Within Hershey's Chocolate World, guests have the unique opportunity to craft personalized candy bars. Moreover, seeking a serene escape? The Hotel Hershey extends an exquisite treat with its chocolate-infused spa treatments, epitomizing sheer indulgence.
Explore Pennsylvania's Caverns
The landscape of Pennsylvania is punctuated with majestic caverns that beautifully echo the earth's ancient grandeur and splendor. Noteworthy sites such as Penn's Cave and Lincoln Caverns beckon travelers to embark on a journey into their deep recesses, revealing the awe-inspiring dance of glistening stalactites and stalagmites. Particularly intriguing is Penn's Cave, renowned for its distinctive all-water chamber, where guided boat expeditions unveil unparalleled views of these hidden marvels.
Rail Adventures in Strasburg
Echoing the nostalgia of a time long past, Strasburg preserves the romantic essence of the steam train era. The venerable Strasburg Rail Road, weaving its path through the idyllic landscapes of Lancaster County, presents an array of themed journeys tailored to a variety of tastes. Whether it's the sophisticated allure of the wine & cheese excursions or the magical charm of the Polar Express during the festive Christmas season, every traveler finds a route to cherish.
Enveloped in a rich tapestry of diverse experiences, Pennsylvania stands as a beacon for wanderers from all walks of life. Whether one finds solace in retracing paths once trodden by historical figures, seeking refuge amidst the tranquility of nature's embrace, or diving into the pulsating heartbeats of its bustling urban centers, the Keystone State weaves tales and adventures that etch themselves into the canvas of one's memories, enduring through the sands of time.