The Kardashian dynasty is a period we will reflect on as the era where people became famous simply by being famous. However, that doesn't understate the intelligent brand development and perfectly constructed image that Kim Kardashian and her family have built since the mid-2000s.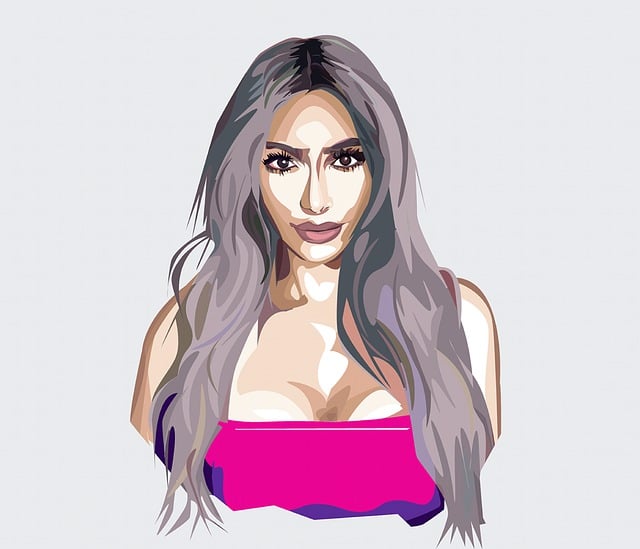 If the ability to become a billionaire was so easy, and having no discernible talent resulted in mass wealth and fame, then wouldn't everybody be famous by definition? Irrespective of that, it's difficult to pinpoint exactly how the family rose to such unbelievable fame. All the family members combined across various social media pages have an astonishing 1.2 billion followers.
So why now has their popularity begun to dwindle?
It would be fair to call the Kardashian brand a dynasty. The family contains more than one billionaire, and although it is a lot easier to make money if you come from wealth, turning millions into billions requires skill and hard work.
The Rise of The Kardashians
The first notable case of the Kardashians entering popular culture happened when Robert Kardashian acted as the defense lawyer for OJ Simpson, a topic that garnered national and global attention. However, it wasn't until over a decade later, in 2007, that the family rose to fame through their reality show Keeping Up with The Kardashians, which would become a global, cultural phenomenon.
Kris used this springboard to catapult the family to international fame, and her daughter Kim became the most recognizable and famous of her six children. However, they all used the show to propel themselves and their business ventures into highly successful and profitable avenues.
When Did the Kardashians Popularity Peak?
It's hard to pin down exactly when the popularity reached its height. However, in the mid-2010s,
each family member was locked into multi-million-dollar endorsement deals with various brands.
Kim's marriage to Kanye West was regularly in the entertainment news, and their show was in the double digits of seasons, with each one resulting in more significant, bumper contracts for all parties involved.
It hasn't taken a massive dive since then, but popularity has dwindled, and this is natural for most entertainment shows, especially reality programs. For TV shows that are comedies, entertainment, or drama, if they're well-written and famous, they will maintain popularity.
However, given that there have been twenty seasons solely based on the family, people naturally move on to other things.
A Changing Public Image
Controversies have followed the family around. Kim was recently fined over a million dollars for promoting cryptocurrencies that were pump-and-dump schemes, alongside other huge celebrities such as Floyd Mayweather. Although cryptocurrencies have a lot of practical use, such as depositing funds at a bitcoin casino or acting as a legal currency in countries such as El Salvador, deliberately misleading tens of millions of people on social media to invest in a product with no utility does dent the public image.
Kim has positioned herself as a businesswoman and budding lawyer, and it looks as though she is proficient in both. However, her priorities have changed. As she heads into the middle part of her life, she is understandably less focussed on a reality show when she has a billion-dollar business empire to control.
The same applies to Kylie Jenner. With Kris Jenner entering her 70s, it's understandable that the family will not have the same drive to be in the public eye, given they have turned it into an incredibly profitable venture over the last 15 years.
Conclusion
It's difficult for any celebrity to stay relevant and at the precipice of news for over 15 years, and although they have started to lose popularity, they're hardly yesterday's news either.
An entire generation of young women has grown up watching the Kardashians, and their successful business model of using Instagram and social media as a platform to develop wealth and businesses is a model that will continue to permeate society.
Billions of people are on social media, and hundreds of millions spend hours a day glued to social media sites like Instagram. So long as this remains the main form of news and a popular medium that people scroll through in their spare time, the Kardashians will stay relevant.
Reality TV is often used to springboard careers into other branches of the media. For example, the Osbournes were a huge hit on MTV and considerably influenced Keeping Up With The Kardashians. Still, Ozzy and Sharon Osbourne used it to bring their family into the public limelight, allowing his children, Jack and Kelly, to become popular in the public eye.
The Kardashians took this blueprint and ran with it, and added a new dimension to the level of popularity that can be attained via these television shows. Who knows whether this period is over or not?
Reality TV continues to be a hit, and another "Kardashian" will be around the corner. That is probably what underpins their dip in popularity over the last few years. Although they have changed the game, they are dispensable in a world where many people are hungry for celebrity and fame. Maybe their fifteen minutes have just been a lot longer than other celebrities?