World Health Organization has declared 2020 as the first-ever international year of nurse and midwife. The timing is not random as this year also marks the 200th birth anniversary of Florence Nightingale — a social reformer who laid the foundation of the nursing profession.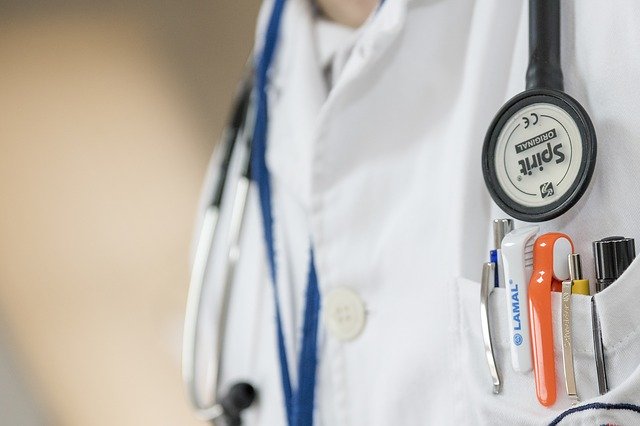 In 1860 she established the world-first secular nursing school that opened whole new possibilities for those who chose to dedicate their lives to helping others. The Healthcare industry underwent a lot of transformations since then. One of the few things that remained unchanged is that qualified caregivers are still in high demand. 
Let's have a closer look at what it takes to become a professional nurse in 2020.
Step One: Choose an Education Program
There are different educational routes to starting a career as a registered nurse. At the entry level, you have two alternatives to choose from:
Associate Degree in Nursing (ADN)

is a two-year program offered at many community colleges. Students are normally required to take courses in anatomy, physiology, medical terminology, microbiology, chemistry, and psychology. ADN is a fast-track option for those who urge to dive into the working environment as soon as possible.

Bachelor of Science in Nursing (BSN)

typically takes four years to complete. The curriculum is also built around extensive clinical education, but in addition to that, students enhance their leadership, communication, and administrative skills. Such programs are the best fit for those who want to establish a solid foundation for their career path.
Graduates who hold BSN are qualified for more jobs than their counterparts with ADN. In fact, many states are pushing bills requiring all nurses to acquire a bachelor's degree within 10 years after receiving their license. That has spurred the interest in RN-to-BSN programs, which allow nurses to 'upgrade' their degree in as little as 18 months.
Step Two: Enroll at the College
Each nursing school has its unique admission requirements, but there are some common features. Potential entrants must be at least 18 years old. They should also have obtained a high school diploma or GED. Most colleges accept students with a GPA of 2.5, but some can set a higher benchmark.
Applicants will also need to assemble letters of recommendation, write an admission essay, and take the TEAS exam. This standardized, multiple-choice test is designed to determine students' readiness to participate in a nursing program. It consists of 170 questions in math, reading, science, and English. Once everything is done, comes the last part of the admission process — entrance interview.
Step Three: Complete your Coursework
Getting accepted into nursing school is a big thing, but it's just the first milestone on your journey to a successful nursing career. During the next 24-48 months, you are going to study tons of new terms in disciplines like pharmacology, nutrition, social and behavioral sciences. On top of that, nursing students are required to complete a series of supervised clinic hours, which are the basic means to gain practical experience in the real working environment.
You can also expect to have a lot of written assignments. Paperwork accounts for the great portion of nurses' daily routine, so aspiring RNs have to learn how to fill in patient charts and develop care plans. In the course of their studies, they'll also have to write some research papers and numerous essays. To ease the burden of excessive coursework, learners sometimes resort to the usage of nursing essay writing service.
Step Four: Get your License
When you graduate from an accredited nursing program, you are ready to gain your footing in the healthcare field. The last leap before crossing the finish line is to obtain your nursing license. You will have to apply to your state board of nursing and take the NCLEX test. Once you pass the exam and undergo the background check, you may finally begin working as an RN.
As you enter the nursing world pay attention to some trends that are going to shape your work in the years to come:
Nurses certified to practice in the specific medical field are in high demand. This tendency will only advance as the needs of the healthcare industry are becoming more and more complex. The top nursing specialties up to date are acute care, psychiatry, gerontology, maternal and perinatal health, infection control nursing, and rehabilitation.
Many nurses suffer from stress, chronic physical ailments, and on-the-job injuries caused by poor working conditions. They are also more prone to compassion fatigue and burnout that can lead to apathy, the feeling of isolation, and mental exhaustion. These issues can disrupt the normal workflow of healthcare institutions as they contribute to the lack of cooperation among staff. Thus, enhancing awareness of the importance of self-care among nursing personnel boosts the quality of services provided to patients and positively affects job satisfaction rate and general well-being.
The adoption of new technologies and the development of digital communications are transforming many industries, and healthcare is no exception. 76% of U.S. hospitals use telehealth to connect to their patients and facilitate cooperation between various consulting practitioners. Implementation of such services helps to streamline nurses' workflow as patients can manage their appointments and check test results online, saving medical personnel's valuable time.
Tamping Down Misinformation
Nurses have served as patient-educators since the infancy of the profession. This aspect of their activity often goes unnoticed, but it is one of the core points of enhancing public health literacy. It is especially true nowadays, as many people tend to search for medical information online instead of consulting an HCP. The main problem here is that much of that info is false or inaccurate, and its implementation can lead to life-threatening consequences.
Furthering Education Online
Following the recommendations of the Institute of Medicine, a lot of employers require their nurses to obtain a higher education degree. Universities have responded to the increased demand by expanding their online programs. Such offerings enable nurses to advance their education while maintaining a full-time job and keeping up with other obligations.
Phil Collins is a professional writer with more than five years of experience in the essay service industry now. His primary specialization is English and History, but he writes on a great number of other topics. His texts are always of the best quality and meet all the citation (APA, MLA, Harvard, and Chicago) and customer requirements. In his free time, he loves writing occasional pieces on topics he finds interesting and exciting for online publishers.