We all know that dogs love meat. However, unlike in the past, when the only option pet parents had was to feed their dogs beef, today, you can feed your canine friend other types of meat too.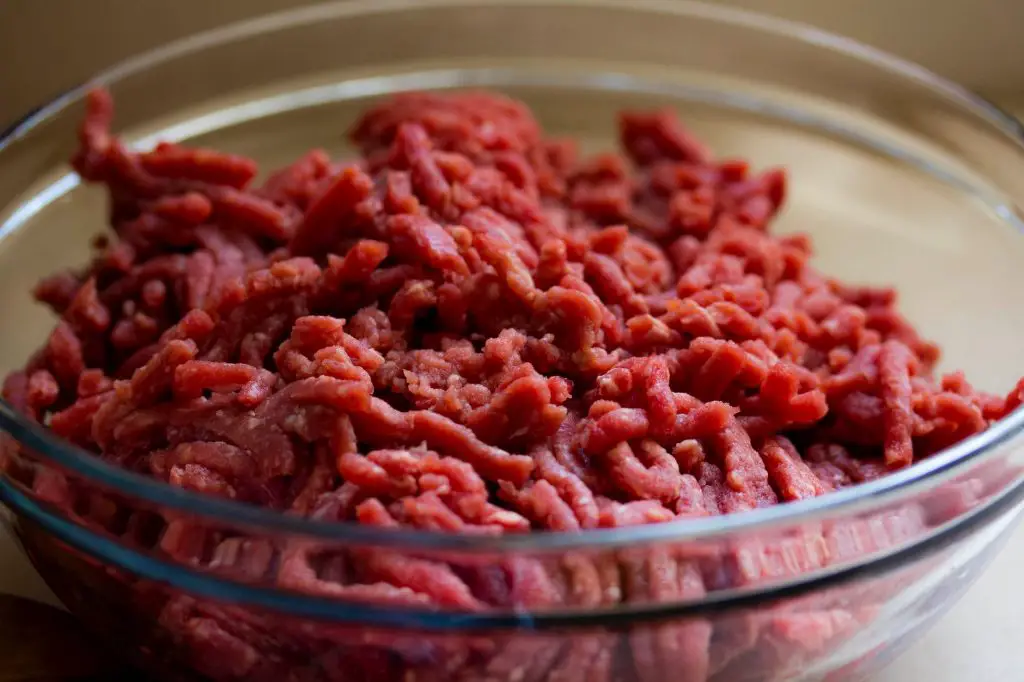 The pet food industry is always looking for ways to improve the types of dog food available on the market. As such, they're always on the lookout for meat sources that would give dogs the much-needed nutrients.
Buffalo and bison are among the new meat sources for our canine friends. In this article, we shall be looking at the benefits of buffalo and bison meat for dogs. Read along to see whether you should try a bison meat dog food.
Benefits of Bison Dog Food
Before we look at the benefits of bison dog food, it is crucial to point out that this food has become very popular among people in the recent past. Among other things, this is due to its health benefits and good taste compared to other red meats. Our canine friends are fond of it too. Apart from being an excellent protein source, it also offers the best alternative for dogs that don't get along with common protein sources such as beef or chicken.
The best thing is that you can get various bison foods in the market. A good example is the Solid Gold Wee Bit dog food with Bison protein, a healthy meal with a perfect balance of healthy fats, bison protein, and whole grains. What's more, Solid Gold contains minerals, vitamins, and amino acids, which are required for your dog's health.
Whichever bison food you choose for your canine friend, ensure to check read the label to determine what other ingredients are contained in the food. This way, you will be sure that the food you buy for your dog does not contain common allergens such as wheat, corn, etc.
Even so, many benefits come with bison meat for dogs, including:
It has a Higher Protein Content
While bison is considered to be lean, compared to other meats, it has the highest protein content. Even so, due to their body structure and their behaviors, they have low-fat saturation. As such, bison meat is an excellent source of good fat and omega-3 fatty acids, which are needed for your dog's healthy development.
Bison Meat is Rich in B Vitamins
Apart from promoting various metabolic processes in your dog's body, B vitamins can help convert the nutrients in your dog's food into useable energy. To that end, bison meat plays a crucial role in ensuring that your dog has the much-needed energy.
It Helps Boost Immune System
Bison zinc contains zinc, a key component for a stronger immune system.
It Contains Selenium that Helps Fight Inflammation
Feeding your dog with boson meat is an excellent way to boost selenium intake. Selenium is an essential mineral that helps fight inflammation. It also prevents oxidative stress that could otherwise lead to cellular damage.
It Has High Iron Content
Finally, bison meat can help prevent iron deficiency. In fact, this is what makes it different from other meat sources such as poultry and beef. As such, bison meat can help prevent anemia symptoms such as low energy.
Benefits of Buffalo Meat for Dogs
Now that we've looked at the benefits of bison meat for dogs, now let's look at the benefits of buffalo meat for dogs. They include:
Buffalo meat is highly digestible and as such its nutrients are easily absorbed into the dog's body system
Compared to other meat sources, buffalo meat has between 70 and 90 percent less fat
It is a low allergen and as such an excellent protein source for allergic dogs
Buffalo meat contains higher amounts of vitamins B6, B12, and Vitamin D
It has proper amounts of potassium, calcium, and omega-3 fatty acids
It promotes a dog's heart health
So, Should You Try a Bison Meat Dog Food?
After seeing the benefits of bison meat for dogs, we bet you would want to tap on its benefits. Bison is a healthy protein source for your dog. It is an excellent alternative to beef and poultry. However, as stated earlier, bison meat is leaner than meat. What's more, it has a higher protein content compared to other beef meats.
Besides, bison has lower fat content than pork and chicken. As such, it is an excellent alternative to other meat sources apart from beef. To that end, we would highly recommend that you try bison meat dog food for your canine friend.