According to Wikipedia: The tulip is a Eurasian and North African genus of perennial, bulbous plants in the lily family. It is an herbaceous herb with showy flowers, of which around 75 wild species are currently accepted.
The genus's native range extends west to the Iberian Peninsula, through North Africa to Greece, the Balkans, Turkey, throughout the Levant (Syria, Israel, Palestinian Territories, Lebanon, Jordan) and Iran, north to Ukraine, southern Siberia and Mongolia, and east to the Northwest of China.
Now when it gets warm, China's tulip farms are a MUST see. Most of the Chinese farmers enjoy their time with the flowers while , creating intricate designs like swirls, zig-zags and even a ying and yang symbol. The colorfoul designs are perfect when you see them but from above the panorama is something unique.
Scroll below fellow Lazy Penguins in order to see an aerial view of large scale tulip farming in Chaya Mountain of Suiping County on March 31, 2016 in Zhumadian, Henan Province of China. "H/T" designyoutrust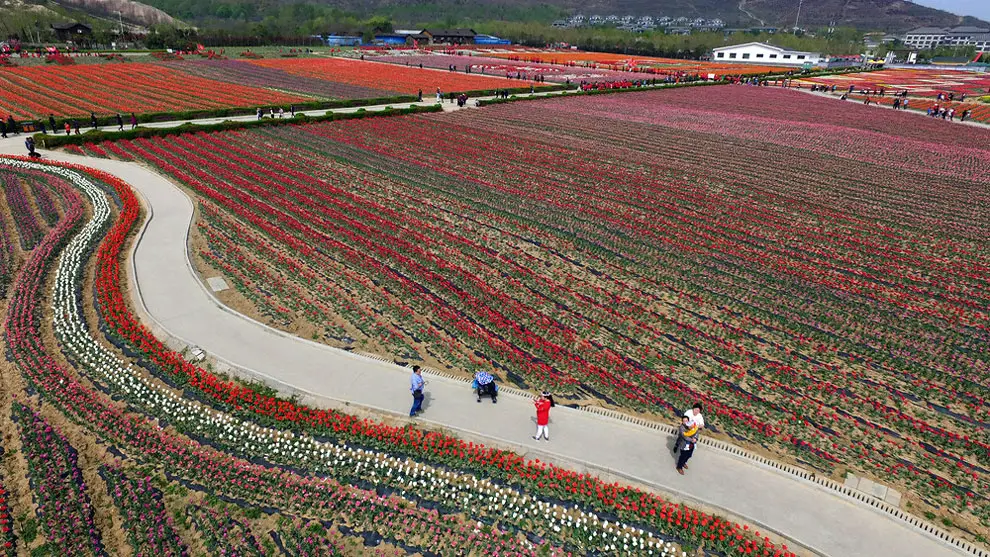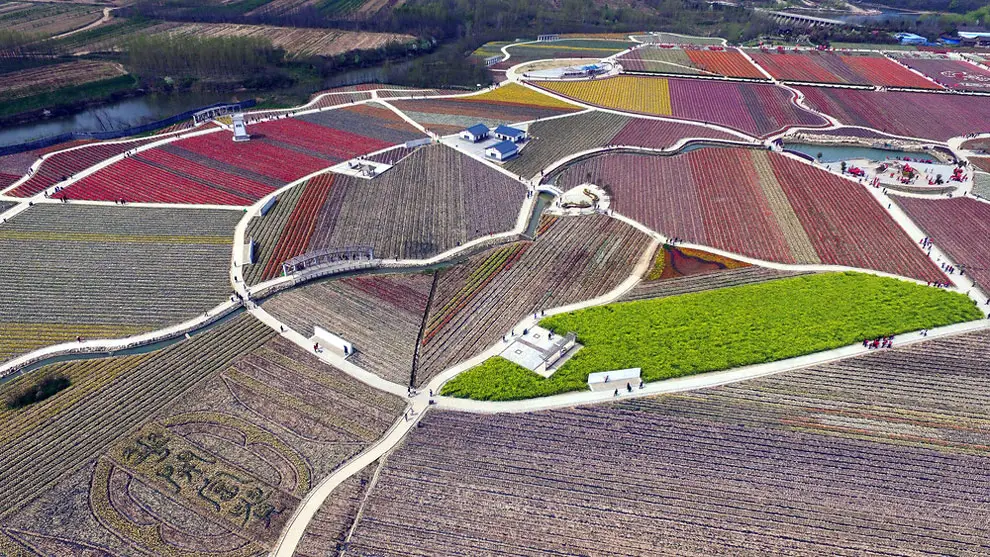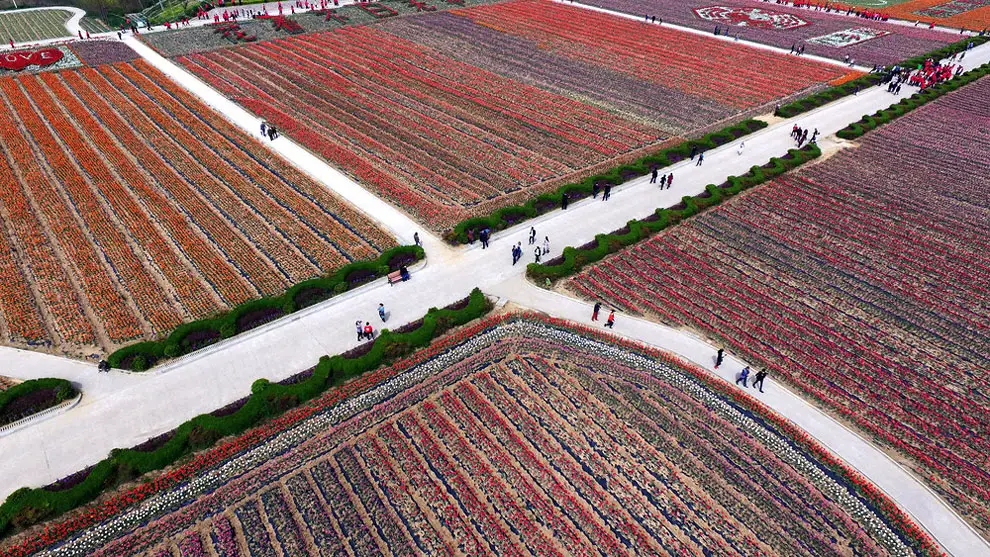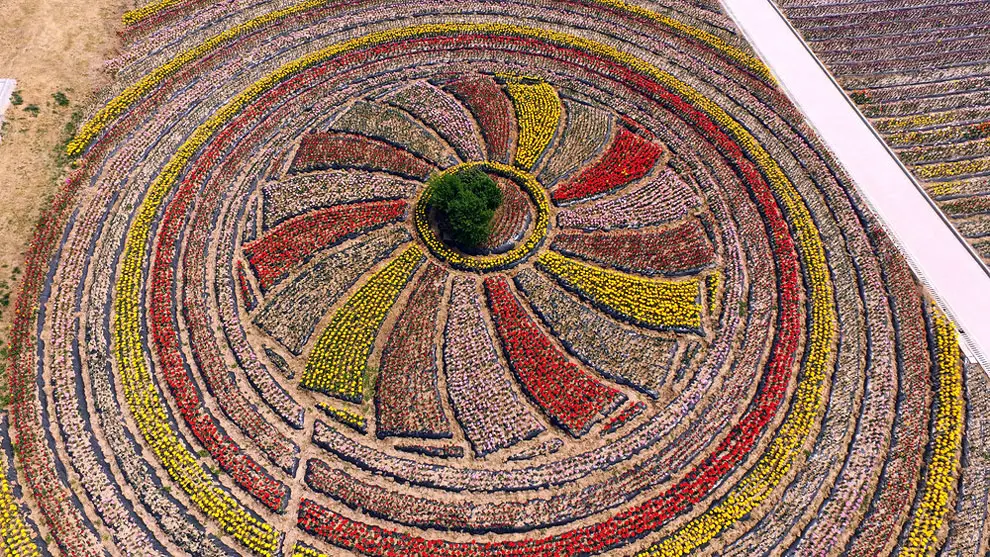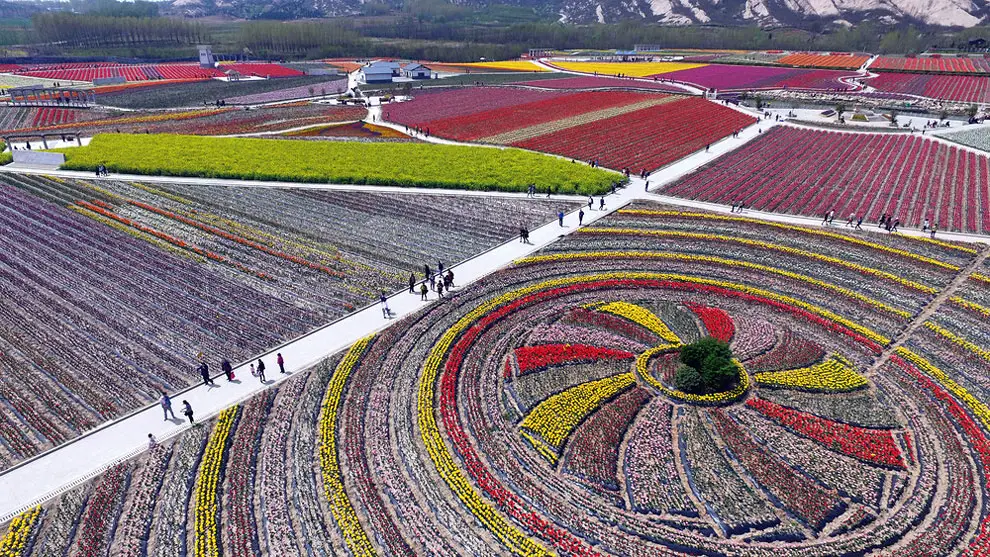 Photos by VCG / VCG via Getty Images