Adventure. Wilderness. Bucket list moments. Relaxation. Indeed, an Alaskan cruise offers a little bit of everything for a unique experience you won't find anywhere else — and more and more people every year are taking advantage.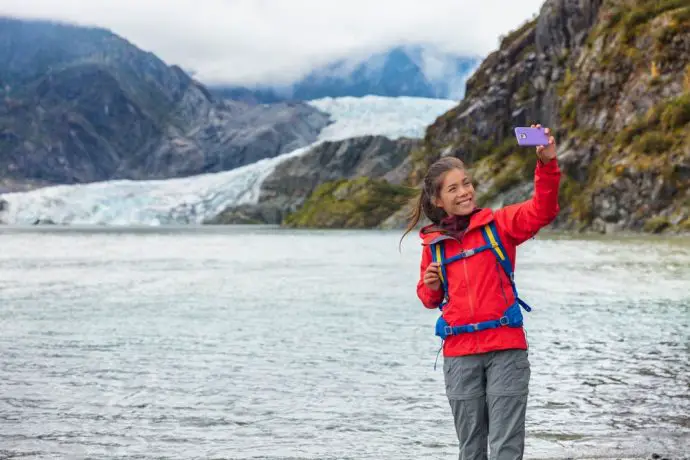 Once an isolated wilderness, Alaska has seen a 4 percent rise in tourism since 2016, with cruising accounting for 55 percent of all visitors, according to a 2016 Alaska Travel Industry Association survey.
But with so many tourist-friendly adventures from which to choose, it's difficult to know where to start on your Alaskan bucket list. From whale watching to dog sledding, here are a few ideas of what you can include on your wishlist.
Simplify Your Adventure
Arriving in Alaska and putting together an itinerary not only is its own adventure but it can also take time to perfect. Then again, you can simplify things and make sure everyone in your group enjoys and gets to do what they want by working with a cruise liner.
Not sure if you can afford the price tag of a cruise to the 49th state? Alaskan cruise prices are reasonable and include shore excursions and bucket list adventures like wildlife viewing or a trek through Denali National Park and Preserve.
A cruise can also allow for togetherness while apart. For example, everyone in your group can pick and choose their Alaskan adventures that matter most, then regroup over dinner or the spa and swap stories about their experiences.
Go Whale Watching
Show up in the far-flung corners of the earth and you might be lucky enough to see one or two species of whales. Alas, Alaska offers no shortage of whales, including grays, belugas, humpbacks, minkes or orcas.
Seasoned tour guides know the best areas to see whales in action as they crest to the surface or jump and collapse into the water to the delight of passengers. It's a moment you'll never forget, but keeping the camera handy and sharing to social media will help you capture your big moment forever.
Check Out Any Glacier Tours
There are few places in the world featuring majestic glaciers like Alaska that you can see from all angles. With that in mind, take a detour sea kayaking, rafting, canoeing or jet skiing to get a glimpse of Alaska's biggest glaciers. Or, you can soar in the air on a flightseeing adventure and see massive ice fields and glaciers climbing up mountain peaks and ridges. There are even glacier hikes and ice climbs that take guests over rugged terrain to the face of the glacier for an up close and interactive experience.
See the Northern Lights
You'll also want to make sure to grab a jacket and step out onto the deck of your majestic ship on a cold, clear night to see the stunning Northern Lights. In what can only be described as memorizing, seeing the dynamic colors dance across the sky is a bucket list experience you will never forget or rarely see anywhere else.
The magic of the late-night hours and calm of Alaska's wilderness only enhances the experience. Although you can see the Northern Lights at various points in Alaska, the best chances are in Fairbanks and north of the Arctic Circle. Bundle up and enjoy the active lights on a trip designed with the beauty of the lights in mind.
Go Dog Sledding
A dog sledding adventure is more than just a thrilling, interactive experience; it also teaches you about the history of Alaska's friendly pups. Cruise guests can choose dog sledding and glacier flightseeing tours, where passengers touch down on Denver Glacier and meet a team of Alaska huskies. Professional "mushers" get you started on your journey, where the excited dogs pull your sled along the snow.
Choose Your Own Adventures for an Unprecedented Experience
Visiting Alaska is a wondrous and unique experience that will no doubt open a world of possibilities for you in the Last Frontier. From adventures in the wilderness to seeing glaciers up close, choose your own adventure and create your own customized bucket list.