For many decades the humble t shirt has been a staple piece in many wardrobes across the world, be it a band a t shirt  that is barely in one piece but holds the memories of your youth, or a weekend throw on that no duvet day would be complete without. In honour of this wardrobe superhero we have pulled together a list of what we believe to be the 10 of the most creative t shirt designs we have ever seen!
Football In the 1990's
No list of iconic t shirts would be complete without a piece from the wardrobe of Jorge Campos, the most stylish man to ever grace to pitch. Next time you are looking for some rave wear inspiration, look no further.
Image Source – Pinterest
Iconic Streetwear
Okay so this one isn't strictly a creative design, but the simplicity of the Supreme Box Logo design made it an icon amongst both hardcore streetwear fans and fashionista's alike due to the infamous collaborations. If you are lucky enough to snap up one of the collaborations, you may be in for a surprise!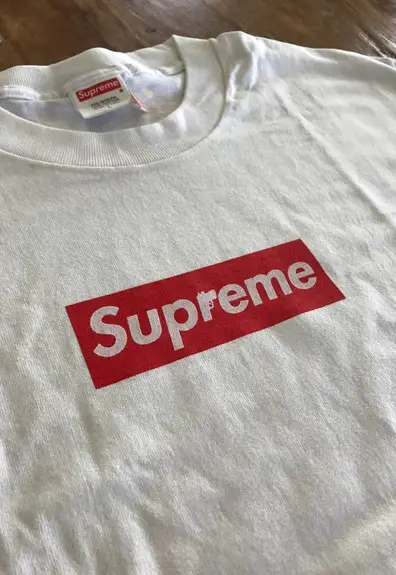 Image Source – Highsnobriety
A Picture Speaks a Thousand Words
….and in this case that word is cat. If like many of us you are a pet lover, then there is no other way to show your undying emotional bond that proudly displaying your pet on your t shirt! There are companies out there that will print your pets face on your t shirt!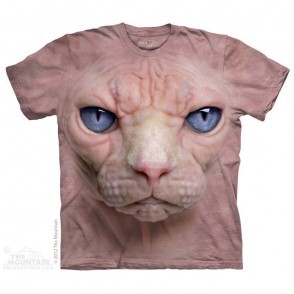 Image Source – Meowie.com
Actually, A T Shirt Speaks A Thousand Words, Literally!
If literature better suits your idea of a work of art, you should check out Litographs. This innovative company uses words to, well speak words! They use the words of the books to create the designs, you can actually wear your favourite words.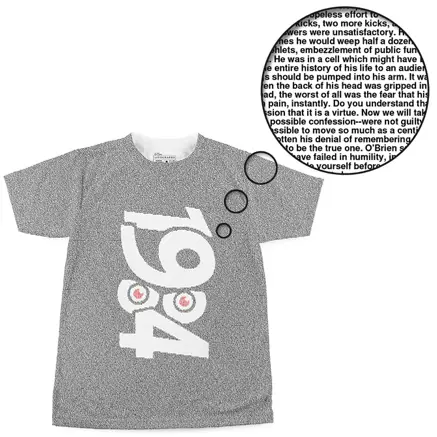 Image Source – litographs.com
Create A Solution.
Plastic waste has been a pressing issue for a while now, but as a society we are beginning to make the right steps required for a bigger change. These changed have birthed Companies like DGrade who use waste plastic to recycle into clothing and accessories. Although this one isn't necessary a design we feel like there is a big message here and we need to spread the word!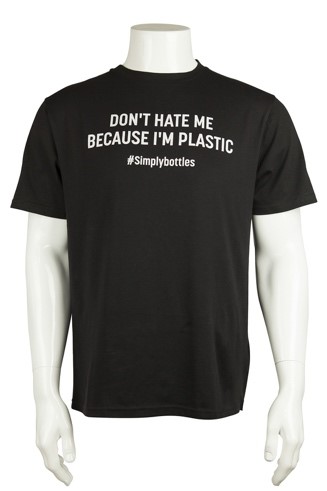 Image Source – dgrade.com
Football in the 2010's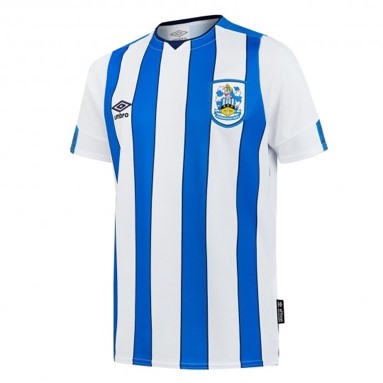 Image Source – htafcmegastore.com
Football shirts have long been used as an advertising billboard for the sponsors willing to dish up the most money. Is this fair? No, that's why Paddy Power and Huddersfield Town F.C have teamed up to take a stand and make a change through the 'Save Our Shirt' campaign.
Custom. Clothing Companies
If you are still looking for inspiration then a good point of reference would be a custom t shirt printing company such as Banana Moon. Companies like these who specialise in creating custom garments have galleries of finished garments, which are great for fuelling those creative thoughts!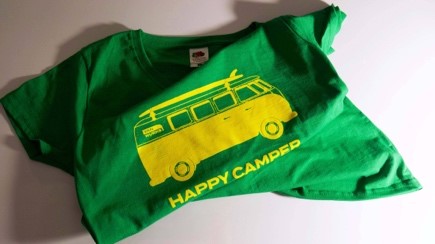 Image Source – banana-moon-clothing.co.uk
So, there you have it, our run down of the 7 most creative t shirt designs ever, …okay, so a few weren't strictly designs per say, but when it comes to designing clothing there's much more to the image on there, choosing the right style and material will enable you to create timeless garments that will be a focal piece across wardrobes for years to come.