When you travel with your best friends, you have a built-in support system. Whether you're homesick or just feeling overwhelmed, your pals will be there to console and encourage you. They'll also be there to enjoy the excitement of new experiences with you and make amazing memories. You'll have someone to snap photographs with, joke with, and perhaps even get in trouble with (just don't tell your parents!). What's more, these memories will endure a lifetime. You'll always remember your vacation for the jokes, the experiences, and the friendships you created with your besties.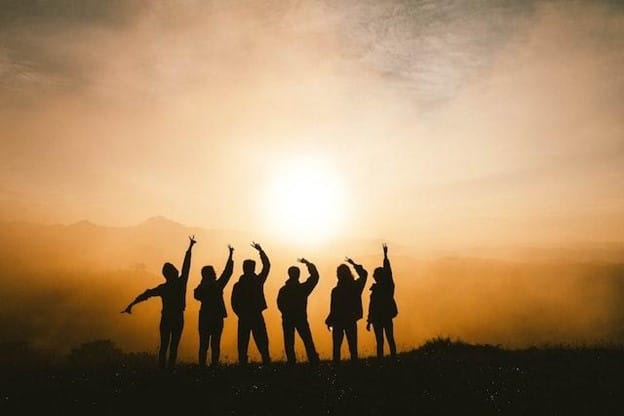 The first thing you should do is discover suitable lodging. You don't want to scrimp on the quality of Dubai, which is famed for its opulent hotels and resorts. After all, this is a journey you'll cherish for years to come. Look for a hotel with several amenities, such as a spa, pool, and fitness center, so you and your companions can relax and recharge after a long day of exploration.
After you've settled down, look for the best car rental service in Dubai. It has the potential to take your journey to the next level. With so much to see and do in the city, a car for rent provides you the freedom and flexibility to explore at your own speed. A decent car rental service may make all the difference whether you're going to the beach or the desert. Dubai boasts a profusion of car rental companies, each with its own set of offerings, but the key is to choose one that matches all of your requirements. Look for a rental business that provides a diverse selection of automobiles, such as premium cars, SUVs, and small cars. Take into account the rental price, rental term, and any additional charges or taxes. You may make the most of your vacation to Dubai with your besties by doing your homework and locating the ideal automobile rental agency.
Dubai is a city that is always humming with activity, so there is never a lack of things to do. If you're looking for some retail therapy, the Dubai Mall, the world's largest shopping mall, is the place to go. There's something for everyone with over 1,200 businesses, an aquarium, an ice rink, and a movie theater. If you want a more traditional shopping experience, visit the souks, which sell everything from gold to spices.
However, shopping is not the only activity available in Dubai. The Miracle Garden, a large outdoor garden with over 45 million blooms arranged in magnificent patterns and designs, offers a one-of-a-kind experience. Take a hot air balloon flight over the desert and watch the sunrise over the sand dunes if you're feeling daring.
Of course, no visit to Dubai would be complete without taking in the city's spectacular nightlife. Dubai offers it everything, from rooftop bars to nightclubs. White Dubai is a big outdoor nightclub with some of the world's best DJs. If you prefer a more relaxed atmosphere, come to the Four Seasons Hotel's rooftop bar for some beverages and stunning views of the city.
Enjoying some of the city's distinctive and exhilarating activities may be the greatest way to build lasting memories with your friends in Dubai. Try skydiving over the Palm Jumeirah, a man-made island fashioned like a palm tree, for an adrenaline sensation. Alternatively, visit Ferrari World, an indoor theme park in adjacent Abu Dhabi, and ride the world's fastest roller coaster.
Take a sunset camel ride in the desert to experience the solitude of the sand dunes for a more leisurely trip. Alternatively, travel to Dubai Creek and take a traditional dhow boat trip, where you can have supper and beverages while seeing the city skyline.
And, if you really want to make memories with your besties, why not attempt something genuinely unusual, like taking a falconry course or practicing archery? Dubai is a city that is always pushing the frontiers of what is possible, so there are always fresh and fascinating things to explore.
What counts most, at the end of the day, are the memories you make with your friends. Dubai is likely to provide many of those, from high-end shopping to adrenaline-pumping activities. So gather your besties, pack your bags, and prepare for an adventure you'll never forget.
Dubai is a great place to make memories with your besties that will last a lifetime. There's something for everyone in this city, with its magnificent hotels, unusual activities, and vibrant nightlife. So, whether you want a calm holiday or an adrenaline-pumping experience, look no further.