Since their invention by Abrahan Louts Breguet in 1812, wristwatches have evolved over time to become unique items that distinguish those who own them with a touch of elegance and style, especially if we talk about watches whose value is estimated in millions of dollars. And it is that these wristwatches can acquire these astronomical sums thanks to the material with which they are made, the technology involved in their elaboration, the complexity of their design and internal machinery, or simply because they are unique and old collection pieces. Moving on, let's take a look at the most expensive wristwatches in the world.
Louis Moinet Meteoris Collection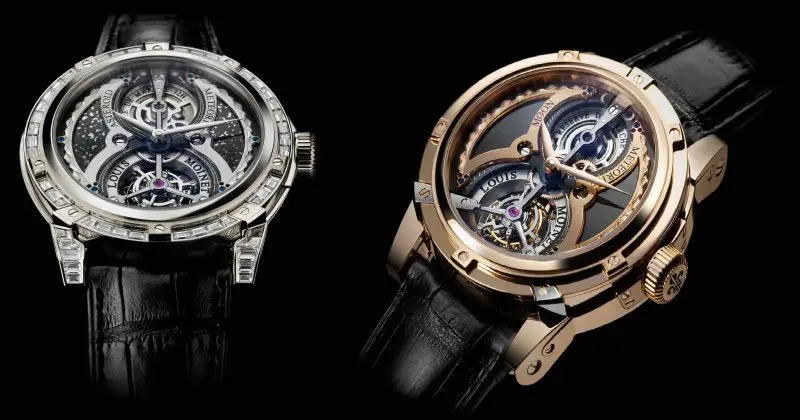 Price: $4.7 million
The Louis Moinet firm created a collection of 4 exclusive and innovative watch models that present within their machinery inlays of meteorites from the planet Mars, Mercury, the Moon and an asteroid. The meteorites used to make this exquisite collection were the "Jiddat al Harasis 479", the oldest meteorite found on Earth called "The Rosetta Stone", the "Itqiy" meteorite from an asteroid and a meteorite from the moon.
Hublot Big Bang
Price: $5 million
The famous Swiss watchmaker Hublot has designed a unique collector's item by taking one of its iconic wristwatches to add more than 1,200 diamonds to it, and in this way transforming it into a jewel fit for a king.
Patek Philippe Ref 1518 in steel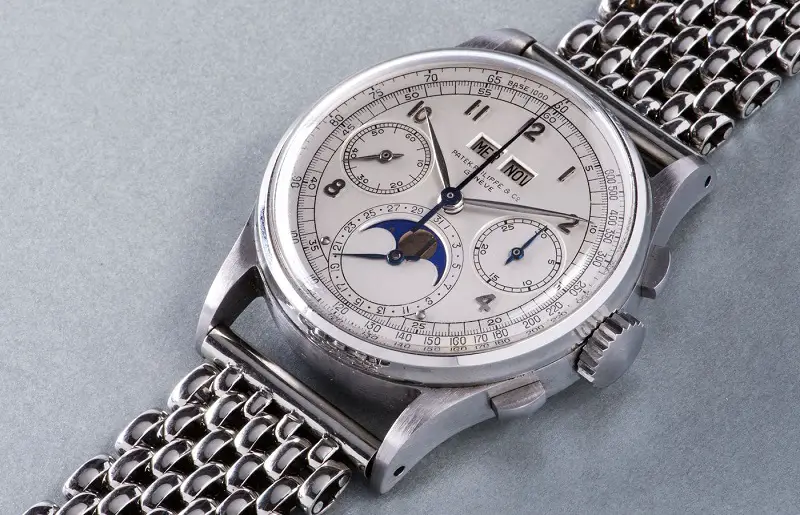 Price: $12.4 million
This is a watch with history, of which there are only 4 copies, it is the Patek Philippe Ref 1518 in steel, introduced to the market in 1941. Among its characteristics we can highlight that it was the first watch with an integrated calendar and chronograph. Basically it is a very rare and historically attractive unique collector's item for collectors
Paul Newman Rolex Daytona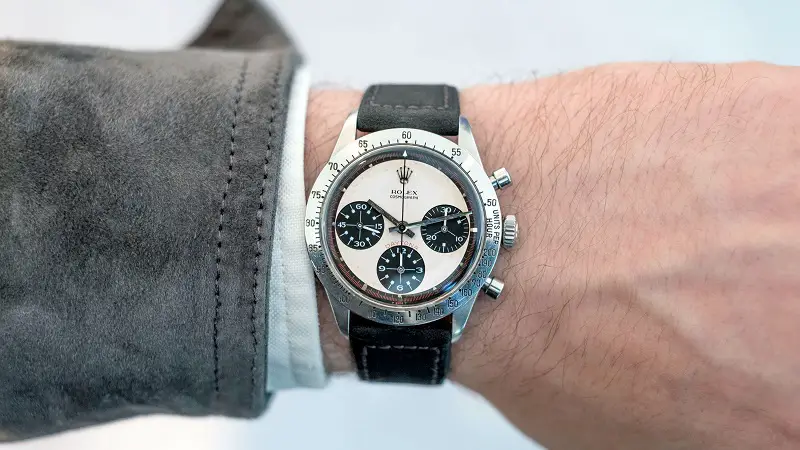 Price: $18.1 million
This watch is not a new piece and yet it was sold at auction for $ 18.1 million, thanks to the fact that it belonged to actor Paul Newman. According to the story, in 1968 his wife Joanne Woodward gave him this Rolex Daytona model while they were shooting the movie Five Hundred Miles, where she plays the pilot Frank Capua. Joanne Woodward did not share her husband Paul's passion for racing and speed, which is why she presents him with this steel watch with an inscription on the back of it that says "Drive Carefully Me". Over the years this piece has become the holy grail of Rolexes and hundreds of collectors wish to have it as an essential part of their personal collections.
Patek Philippe Grandmaster Chime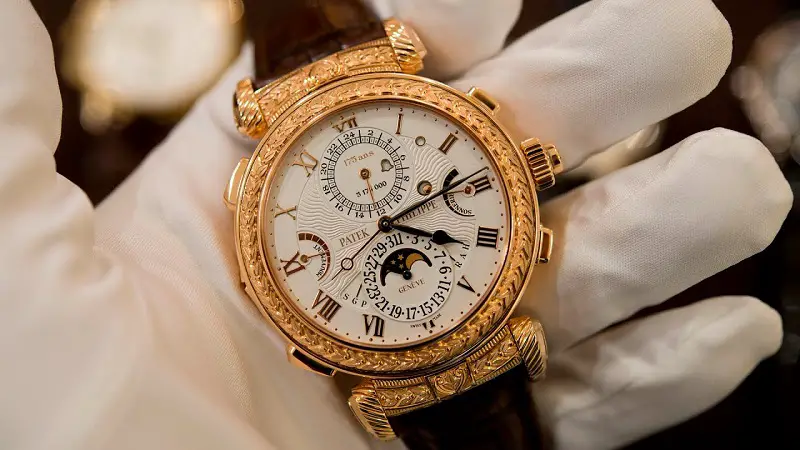 Price: $33.7 million
This watch was specially manufactured for the "Only Watch 2019", the most exclusive watch auction in the world. The prestigious Patek Philippe jeweler took more than 100,000 hours to design and build the dial and caliber of this one-of-a-kind watch, it has 1,366 parts, a reversible case, gold dials, a finely carved steel case and a complex mechanism. Among its functions are large and petite sonnerie, minute repeater, perpetual calendar, a subdial that indicates which year of a leap cycle you are in, additional time zone, a day and night indicator, among other things.