Are you curious about Delta 8 THC edibles? You've come to the right place! In this guide, we'll go in-depth into all things related to these products — from how they can affect you to their current legal status. We'll also tell you where and how to find them online. So buckle up and grab some snacks — it's time to explore everything there is to know about it!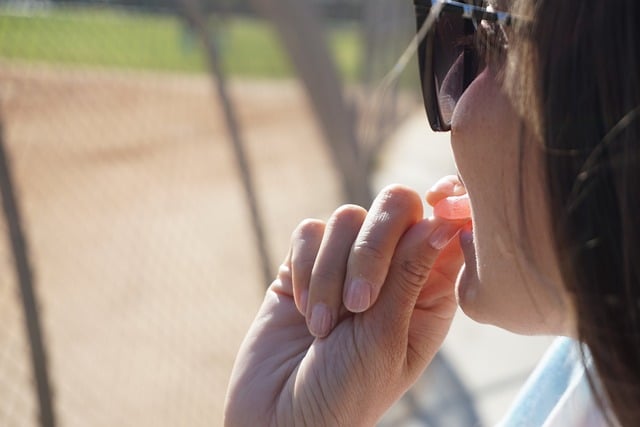 THC vs CBD and Legal Implications
Before discussing D 8 edibles, it is, above all else, necessary to say a few words about the difference between THC, to which these edibles relate, and CBD. In a nutshell, both THC and CBD are different forms of cannabinoids found in cannabis plants such as hemp and marijuana. The former is more potent and is found in plants in lower concentrations.
For a plant to be considered hemp (and not marijuana), it must contain no more than 0.3% THC. Some popular types of THC you might have heard of are Delta 8, Delta 9, and Delta 10. Hemp-based products are federally legal in the USA but there can be specific regulations and restrictions at the state level. This is why it is always useful to consult local laws before buying, using, and transporting any cannabinoid products.
Delta 8 THC Edibles
Delta 8 edibles are a type of cannabis product that's gaining more popularity today. They contain an isolated form of THC, known as Delta 8, that reportedly provides all the mild effects associated with the compound such as gentle euphoria or relaxation. The edibles come in many forms such as gummies, capsules, and baked goods — all infused with this special type of cannabinoid. And since they're made with flavors most people know and love, many people appreciate them not only for their properties but for their taste, too!
In the meantime, it should be pointed out that while THC as such does not cause allergy, the flavors you get with edibles might come from adding different chemicals. More than that, it is also important to remember that THC is only present in plants in low quantities. This is why concentrates of Delta 8 THC are often produced synthetically: more widely presented cannabinoids such as CBD are converted into the target THC.
Effects and Side Effects
So what effects does one expect when taking D 8 edibles? On the whole, the edibles are a relatively new type of hemp product, and their effects and side effects are just starting to be discovered. At present, more research is required to provide a reliable and extensive account of all the effects associated with their use. In the meantime, people who are already using the product report
feeling relaxed

getting more energy

being better focused

experiencing a mild euphoria.
However, much like any other new form of cannabinoid, there have been reports of uncomfortable side effects. This includes dry mouth, confusion, headaches, dizziness, paranoid thoughts, and a fast heart rate. With this in mind, it's important to only take the product in small doses recommended by the manufacturer until you know how your body reacts to it. More than that it is always a good idea to consult your healthcare provider before taking any of it.
How to Buy D 8 Edibles Online
Now how do you purchase D 8 edibles online? Well, the primary task here is to pick a reputable provider that will deliver safe products. Here are a few strategies to help you with this!
Strategy tip #1: Research online for licenses and guarantees
Doing a bit of research online can be an incredibly useful strategy. Checking for licenses and guarantees from the company can offer peace of mind that you're shopping with a safe and reliable business. Try to look for stores with comprehensive information such as location, contact details, testing certificates, and legal documents.
Strategy tip #2: Ask friends or people in forums
Asking friends and other people in cannabis forums can be an invaluable help when it comes to finding the perfect place to buy quality THC products. If you don't have any contacts who are familiar with hemp, the Internet is full of helpful advice from users ready to answer questions about which stores have the best deals. And thankfully with today's technology, feedback on hemp stores can be found in just a few clicks.
Strategy tip #3: Reach out to customer support
If you're looking to buy THC online and want the best possible experience, testing the customer support of online stores should be at the top of your list. A surefire way to get an idea of what kind of store you're dealing with is thus to use the live chat button or fire off an email and test how helpful their customer service team is. Don't hesitate to ask whatever questions you need clarity on — a helpful representative eager to answer your queries is always a good sign!
Strategy tip #4: Check delivery options
A great way to sift the good from the bad is to examine the delivery options of a potential THC store. Check out how long it takes for your product to arrive and which shipping method they use. These are all important factors to consider when searching for a trustworthy online store!
Strategy tip #5: Double-check the products for accurate labeling
Finally, when searching for an online THC store, it's important to make sure that each product is properly labeled. Quality control is key, as any discrepancy in labeling could potentially lead to disappointment and even dangerous doses. A lauded practice is to look up third-party testing results wherever available.
Final Thoughts
So here you have it — a simple guide to Delta 8 edibles. Don't forget to consult your healthcare provider before taking any hemp products and stay safe!