The flamingo is a bird well recognized for its particular appearance. It has long legs, a long neck and a striking pink hue from its diet. It is valid to say that there is no bird that resembles it and this is one of the reasons why it arouses great admiration. Although it may seem strange to you, flamingo tattoos are becoming more and more popular.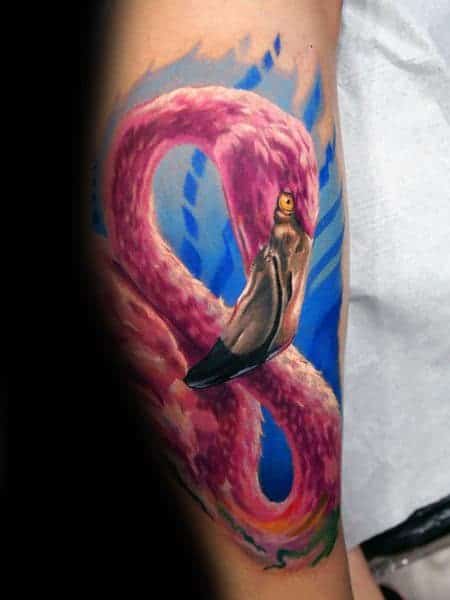 The meaning behind Flamingo tattoos
The flamingo is a highly social animal, they form colonies of millions of specimens whose vision makes up an incredible spectacle of nature. In addition, the flamingo is the official symbol of the State of Florida in the United States.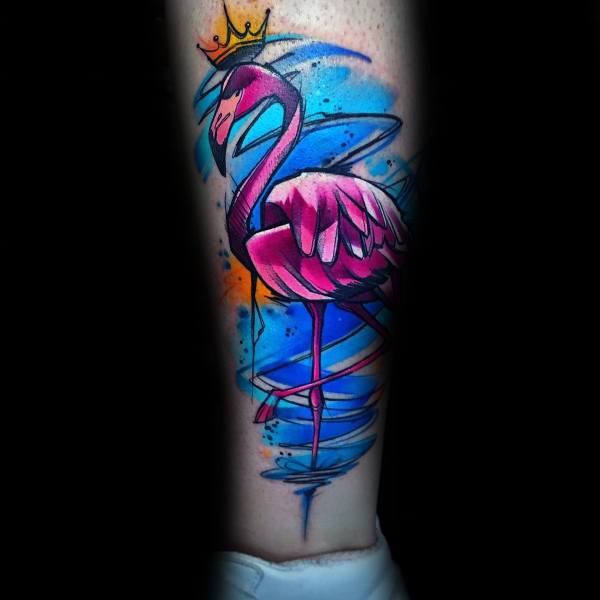 The physical appearance of these birds is extremely striking, they are usually an icon of summer and aquatic enjoyment. Although they are born white and grey, their diet based on shrimp and other crustaceans found in the mud offers them carotenoids that help develop the particular intense pink color of their plumage.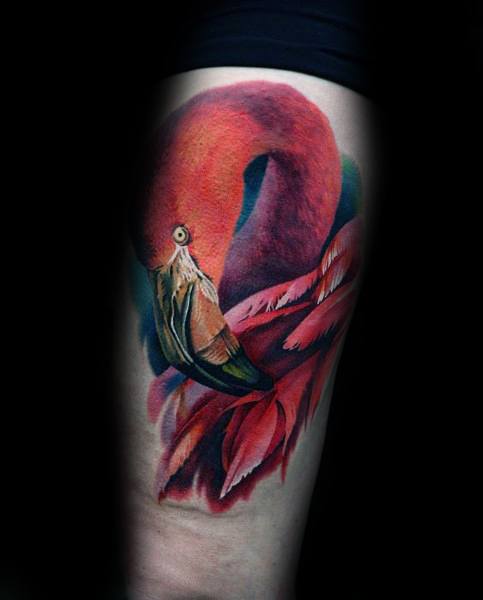 Flamingos often do a kind of mating-related group dance that can look charming. Perhaps because of this, and because of its apparent elegance, people associate flamenco with the popular Spanish dance. However, and although they share the same name, they are not related at all.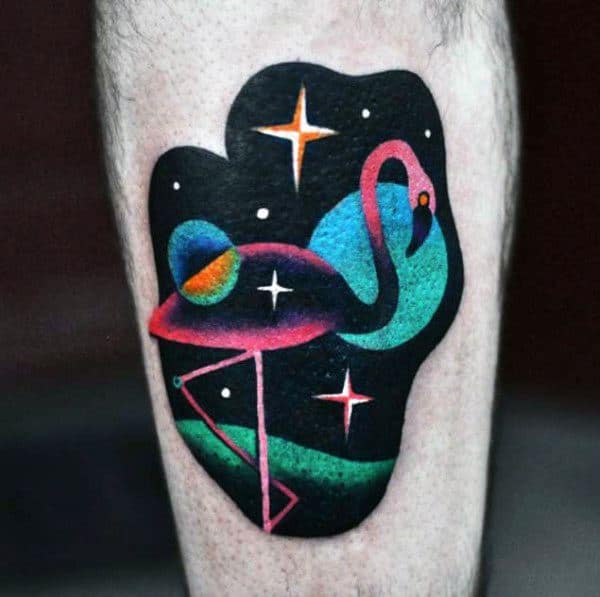 The best Flamingo tattoos for men
A flamingo tattoo undoubtedly shows that you are a bold person, who likes to stand out for their originality. Although the reasons for getting a tattoo of this bird can be countless, the designs are always very striking.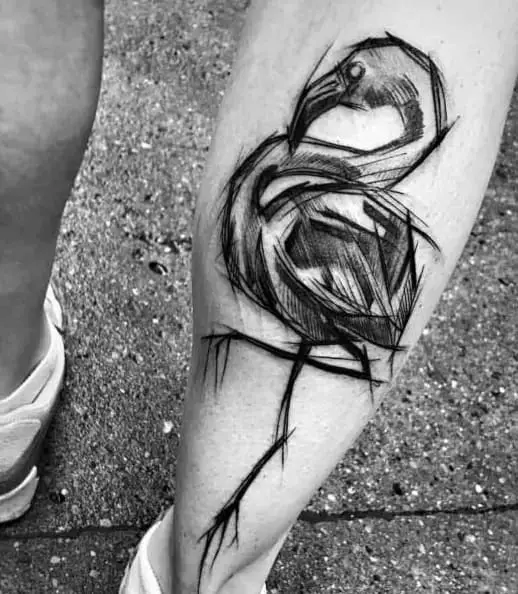 One of the favorite designs to represent a flamingo is when it is standing, resting on one of its legs and with its head bowed. The ways to make them are very varied, from highly colorful in a cartoon style to a sober and minimalist geometric flamingo. Of course, these tattoos are not grayscale, to stand out you need to take advantage of their striking color.