Sometimes selling a house has less to do with the house itself, and more to do with how well someone can envision their life in your house. Staging your home is how you showcase the space in the best possible light and help drive your potential buyer to make an offer.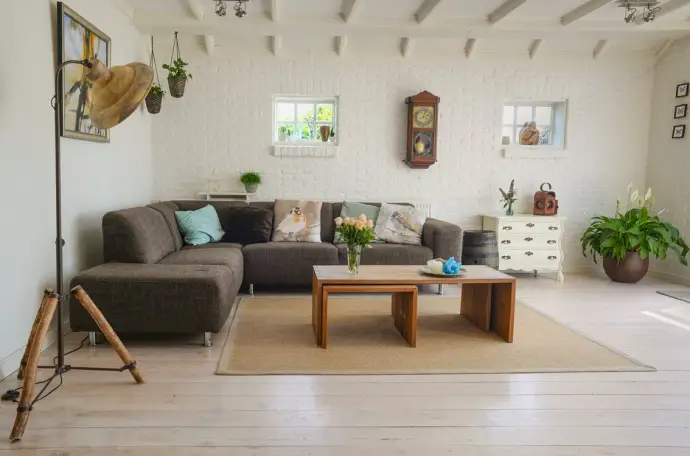 If you're handling the staging efforts yourself, you might be wondering where to start. Here are five home staging tips for a fast sale.
Stay Neutral
Home is where you can let your personality shine. Unfortunately, when you're trying to sell your home, you need to tone it down. Whether you're selling your home using a realtor or handling things yourself with isoldmyhouse.com, staying neutral is the key to success.
Cover your bold wall colors with neutral paint, opting for boring beige or off-white. This helps brighten the room and keeps the potential buyers' attention on the space itself. If you have interesting art and collections, pack them away before showing your home.
Another consideration for going neutral is gender constructs in the home. For example, an overtly feminine master bedroom could deter a married couple or single male buyer. Swapping out pink pillowcases and curtains with white could make a subtle-yet-impactful psychological difference. It's unfortunate but true.
Clean Everything
Even if you're the most meticulous cleaner you know, it's not enough for selling a house. Start with a serious decluttering of everything in your home. Pack away decorations, clean out your closets and storage space, and cut back on one-third of your home's belongings.
Once you've decluttered, then the deep cleaning can begin. Scrub between tiles and polish the trim. Dust the areas you've never dusted, wash the curtains in the laundry, steam clean your furniture, and nail all of those tasks you should have done ages ago.
Create More Floor Space
Never underestimate the power of feng shui. Reorganize your furniture to create more floor space. Why? While the room is still the same size, it always was, making it easier to walk around creates the illusion that it's larger. 
Reorganizing goes hand-in-hand with decluttering. The specs on paper may get someone through the door, but they can have vastly different perceptions based on how the furniture is laid out.
Freshen Tired and Dated Features
Sometimes your furniture just needs a good polish to shine like new. Other times, you'll have your work cut out for you. Consider freshening up some of the dated features in your home, even if you know someone will likely want to replace it.
For example, if you have old, dated tile, cover it with a fresh coat of ceramic epoxy. Cover old linoleum flooring with some neutral click tile. Polish old-fashioned oak cupboards and apply a gel stain or milk paint for a fresh new look and spray old fixtures with a metallic coating.
These simple updates don't cost too much but can make a huge impact on potential buyers. 
Let Your Light Shine Through
Natural lighting is the cherry on top of a well-staged house. People like knowing that a home has a lot of natural light, and it creates the illusion of space. Remove blackout curtains and ensure that everything is open when people come to view the house. Adding a few mirrors to the decor is a neutral design element that also enhances the light in a room.
For rooms that don't have a lot of natural light, be sure there are lamps and other light sources available and turned on when people view the home. If you've been using LED lights for energy saving purposes, swap them out with warmer bulbs to create a homey glow.
Set the Stage for Success
By following these simple tips, you can make your home look professionally staged on a budget. This is an invaluable skill to have when selling your own home rather than working with a realtor.