Not that long ago, enjoying your favorite video game involved buying a clunky console that you would have to hook up to your TV using a number of wires. To get your Sonic the Hedgehog or Mario fix meant being tethered to the console with wired controllers — or being in the same room as the TV with wireless versions.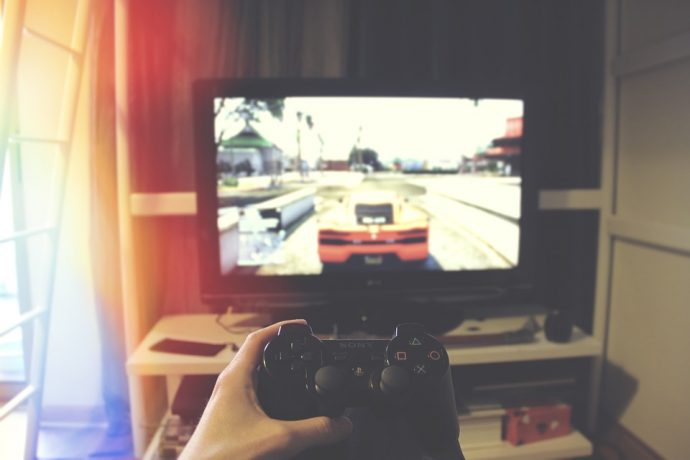 Now, thanks to the some pretty amazing smartphone technology, gamers can play many of their favorite titles from just about any location. With this in mind, let's take a look at home gaming is moving from beyond the console to mobile devices and how enjoying high-quality video game experiences on cell phones is a totally real thing in this day and age:
Batteries Life is Longer Than Ever
One key knock against using a smartphone for gaming is short battery life. The last thing you want is to be near the end of a battle with a boss only to have your screen go dark. Fortunately, many smartphones now features amazing batteries that last through numerous game levels. For example, the iPhone 8 Plus comes with a great battery that can endure some serious game time; when it's time to juice up the battery, the wireless charging makes it extra easy to do so. In addition, the iPhone 8 Plus offers 5.5 inch retina HD display, so that games that you have downloaded will look amazing, and the A11 bionic chip means it can handle even intensive graphics.
Major Manufacturers are Taking Note
If you need more proof that gaming is definitely moving from the console to the cell phone, look no further than Xbox. As Microsoft notes, the company recently released a new family of Xbox One devices, some of which illustrate their commitment to offering gaming beyond the constraints of traditional consoles. For example, the new Xbox Play Anywhere program will let gamers buy their fave new titles one time and enjoy the game on their traditional Xbox One console as well as a mobile device that features Windows 10; this program allows for shared progress, game saves and achievements, so if you play in the morning on the console and at night on your mobile device, the game will know which level you are working on. In addition, the new Xbox Wireless Controller now features added Bluetooth radio, which will allow you to easily use the controller to wirelessly connect to your Windows 10 PC and/or tablets.
Smartphones Designed Exclusively for Gamers
Right now, your smartphone is designed primarily as a way to communicate with others through phone, text and email — with its impressing gaming abilities as a cool coincidental feature. But, Razer, a company that is known for gaming computers, has created a smartphone that is a gaming phone first and traditional phone second. The Razer Phone is built with a 5.7 inch 1440p screen that has 64GB of expandable stores and 8GM of RAM. That, along with its 4,000mAh battery means that you can use the phone to play your fave games for hours. In addition, the Razer's front-firing speakers and dual amplifiers features Dolby ATMOS, so the games will sound as amazing as they look.
The Future of Gaming is in the Palm of Your Hand
While hardcore gamers may be reluctant to give up their traditional ways of playing video games, the smartphone does offer a number of benefits. From "anywhere/anytime" gaming and systems that can handle both console and remote play to phones with innovative features that support even the most graphic and sound-rich titles, gaming is definitely moving from beyond the console to the smartphone.