If you are a pet owner and are planning on going away (or even moving internationally), then one of your main concerns will be bringing your pet with you. Taking one's pet overseas can be very challenging, mainly because animals don't tend to take change very well, and bringing a pet on a plane or boat can be very stressful for them and you.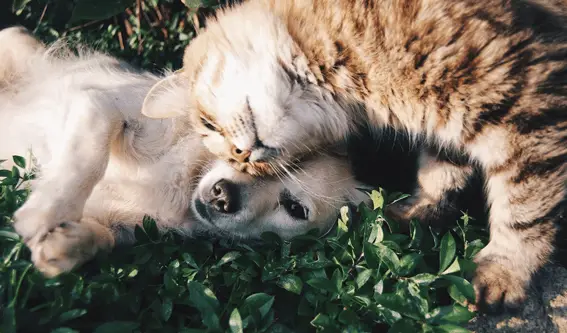 You need to make sure that your pet is as safe and comfortable as you possibly can when you are taking them to another country. This post will tell you how you can do that.
Professional Pet Shipping
Most people just take their pets on board planes with them when they are traveling overseas, but this is a very bad idea. Pets can find international plane flights very stressful, especially when they are taken in the cabin. According to some professional Pet Travel Experts, you can instead send your pet abroad with a professional pet shipping service. The best part about these services is that they are very well trained and can ensure your pet is properly cared for and looked after. Sending your pet abroad with one of these services will ensure that your pet arrives happy, healthy, and comfortable.
Veterinary Advice
Before you consider taking your pet away with you, you first need to visit your pet's regular veterinarian and get their advice. Some animals cannot be taken overseas. The main reason that an animal can't be taken overseas is that it has existing health problems. In addition to advising you on whether or not your pet is fit for international travel, your veterinarian will also be able to recommend any supplements or sedative drugs that you can give to them. Your veterinarian may be able to sedate your pet for you so that they are asleep or at least drowsy for most of the trip.
Quarantining Pets
In some places, you have to quarantine pets after you arrive. The amount of time that you have to quarantine them depends on the location you have arrived from, and what type of pet you have. If you have a dog, then rabies is a concern, and two-week quarantines are usually required. The best way to determine whether or not you will have to quarantine your pet is to do extensive research and to read out to the customs office of the country that you are traveling to.
Other Methods
Traveling by plane or sending your pet internationally with a professional pet shipping service are the fastest methods, but you do have a few others available to you. If you are traveling in Europe then you can travel by car. If you are going to another country or continent that's separated by an ocean, then you can travel by boat. However, traveling by boat can be expensive and also very long. It is also worth noting that some pets find traveling by boat just as stressful as they do traveling by plane. At least when you travel by plane, you arrive quickly.
If you are moving abroad or just going on vacation but you want to bring your pet with you, then you need to do a lot of research and try to make their trip as comfortable as possible. The best way to travel with one's pet is to hire a professional pet shipping service since they will be able to ensure your pet's trip is as comfortable and stress-free as possible.