Fairy tales and lullabies where geese have always appeared have always aroused the curiosity of our children and that is why geese have an important place in our history and culture.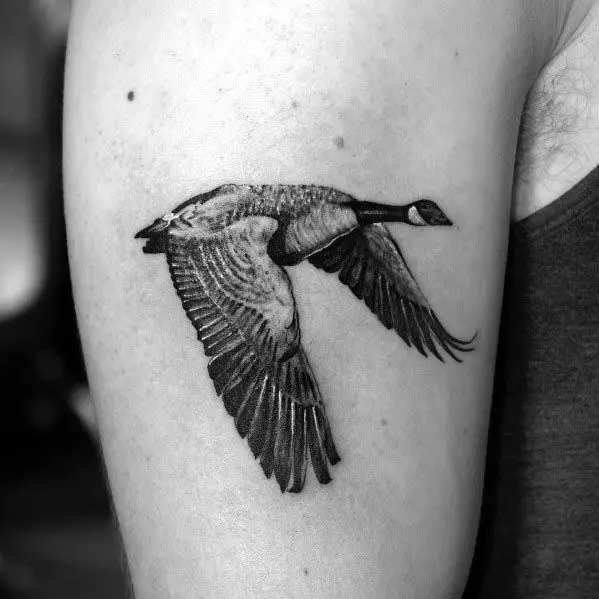 In many ways, the bird is a symbol of motherhood and family, particularly in the Celtic tradition. They are extremely territorial and protective of their young and other members of their flock so it's no wonder farmers say that the best guard dogs aren't actually dogs but geese. Due to this background, it is not surprising that many people in recent years have wanted to decorate their bodies with geese to symbolize their love for their children and that they will always do their best to protect them.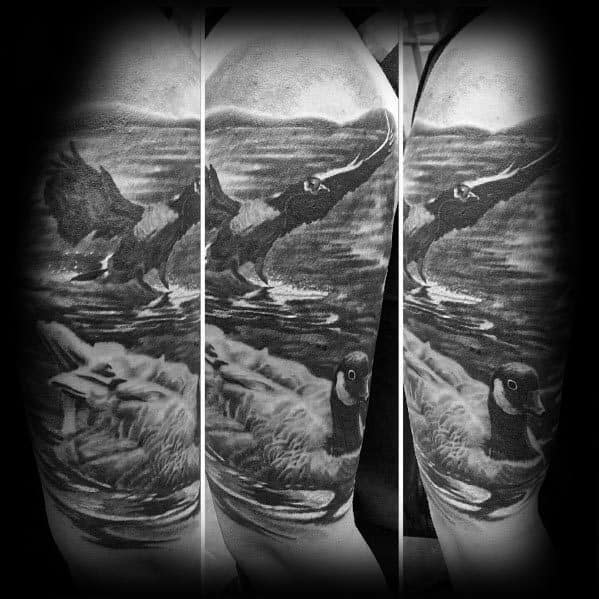 The Bets Goose Tattoos for Men
Geese are also symbols of loyalty and friendship. During the migration that this bird carries out each year seeking warmer climates, it is a well-known fact that the members of a flock stick together even if one of the members is seriously injured. That is, they do not abandon any of their members despite the problems. It is known that in these situations they even care more about their companions and this trait has ultimately led to them being much loved and admired by Christians. In the Christian tradition, geese are emblems of foresight and vigilance.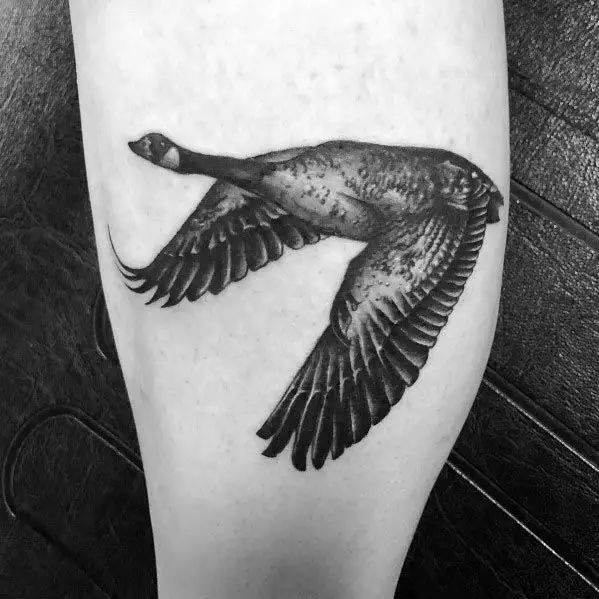 The goose has also influenced not only religions but also superstitions. For example, eating a goose in Ireland on Michaelmas will bring you prosperity and good fortune will never leave you. Something that we should all do given the current economic situation in our country.