Parents spend most of their adult lives toiling when upbringing their children to give them the best lives possible. Unfortunately, some overlook their future after their working years and at a time when they no longer have the strength or the ability to work. When this happens, the responsibility of taking care of the parents falls on the children. As a result, it only jeopardizes their futures. It can be heartbreaking that after a few decades of working, your parents end up being in an unstable environment and in financial dilemmas which is the end result of an unplanned retirement.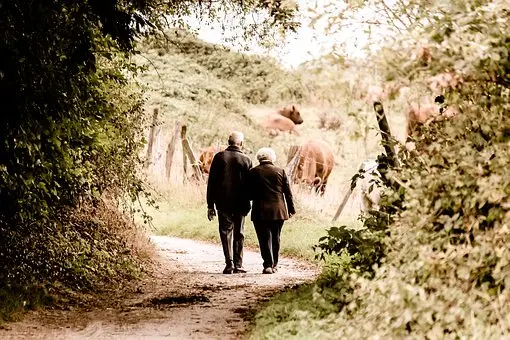 However, you can take the following steps to ensure your parents enjoy their golden years. 
Chip in Before the Actual Retirement
Parents often use large portions of their incomes to educate their children leaving little or none to save, especially if their earnings aren't enough. After attaining a certain level of education, you can get a job and complete the remaining portion of your education – either college or university – by paying for yourself. This way, the funds that your parents would've used on fees will go towards their retirement kitty or by investing in worthwhile retirement investments.
Help them Draft a Retirement Plan
Most parents are usually stranded after retirement and can even fall into depression or other vices. To help them remain on track, it is advisable to help them draw a plan and one that when put into action, will help them stay busy even after retirement. Such drafts can revolve around farming, ranching, running a small business, or mentoring other retirees. 
Similarly, with the help of a lawyer, help them draft a plan especially if they were working in a family-owned business to ensure a smooth transition and continuity of business.
Update Their Insurance
Healthcare costs can drastically increase. With old age comes the risks of various health conditions like diabetes, blood pressure, and heart problems to mention a few. The best way to safeguard against the high costs of out of pocket medical coverage is through health insurance. Before your parents retire, make sure that their health insurance plan is up-to-date just in case they need it.
Consult a Financial Expert
With the savings that your parents have, making a plan that will guarantee a return on investment is of paramount importance. A financial expert can come in handy as you'll get sound and practical advice on the best way forward. Additionally, in the absence of a financial expert or lawyer, you can carry out some extensive research on your own when considering the best financial options for your retiring parents. 
Help Them Draw a Will
Many people overlook the importance of a will as they assume only folks with a lot of property get to have one. On the contrary, everyone should have a will regardless of the properties they have or age. After retirement, your parents may have had invested in real estate or in other areas. To put their minds and the whole family at ease, a lawyer can help them draw a will that can be executed at their discretion.
Consider Government Benefits
Some governments or states offer certain benefits to retired citizens. Some of these benefits may include:

Public housing

Mortgage 

Home repair assistance

Utility bill vouchers

Adult protective services
These benefits can greatly help in retaining your parents' savings and funds, or better still, help them invest in better schemes that will guarantee a return on investment.
Find Them the Best Retirement Home
As your parents approach their retirement years, they could be in a health situation that demands the best care. Elderly homes are a great option when it comes to providing elderly parents with that comfy hospice. You can start by checking out the best nursing facilities in your location by first reading online reviews and testimonials. This way, you'll have all the information you need before admitting your parents into just any retirement home. Among the most important aspects to factor in when looking for the best elderly homes include:

Location and the size of the facility

Services offered

Red flags

Staff

Cost 
A retirement getaway
When you have finalized everything, it's time for retirement living to begin and there's no better way than a getaway holiday. If you have the means to do so, a getaway holiday will act as a welcome package into the retirement life and show them the perks of being retired. 
After a long life of grooming you, it's about time you did something for them. The best thing to do is to present them with options when they are still working and from there, they can choose the options that suit them best. Retirement can be a hard transition for parents, but with your assistance, it will be a walk in the park for yours.